Orchestra trumpet player amassed 'arsenal' of weapons and explosives, court told.
A prosecutor told a court on Monday that a member of one of Hong Kong's top orchestras charged with possession of explosives and offensive weapons was building an "arsenal".

Man Hay, 31, a trumpet player with the Hong Kong Sinfonietta, was said to have amassed a large amount of weaponry and chemicals used for bomb-making, which were hidden in a storage unit.

"It can be described as an arsenal of weapons," Ryan Wong Chun-ting, for the prosecution, told Kowloon City Court.

Prosecutors have levelled a single charge of possession of an explosive substance – 300 grams of low explosive – with intent and possession of 10kg of chemicals, a quantity of time-delayed fuse and 30 fireworks.

Among the 10kg of chemicals were potassium nitrate and oxidising agents, which can be used to manufacture bombs, Wong told the court.

Man was also accused of possession of three knives, two axes, a baseball bat, two wooden rods and a catapult with 43 steel balls.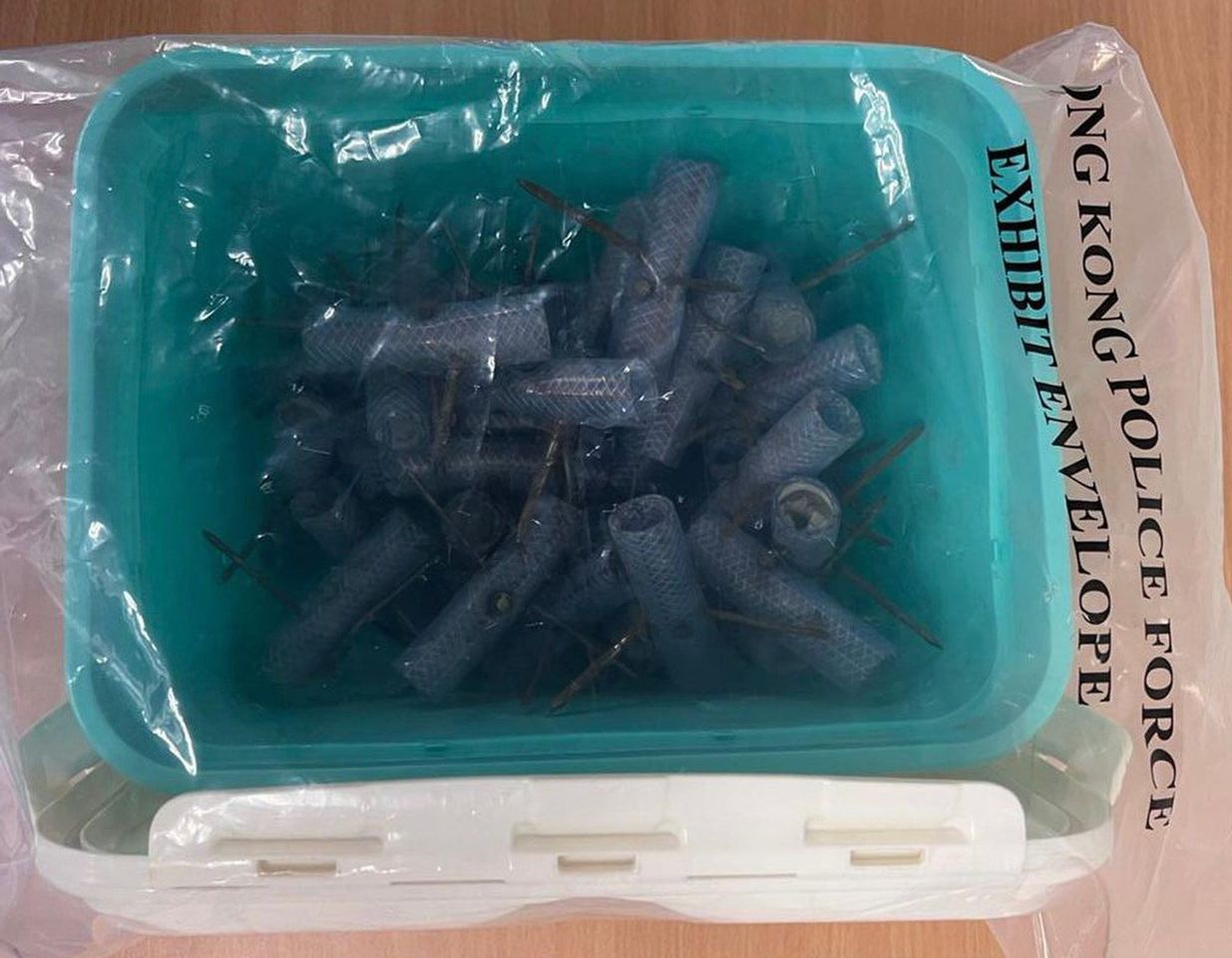 Plastic tubes studded with nails alleged to have been found by police after a raid on a storage unit.

Acting principal magistrate Peony Wong Nga-yan heard that police also found plastic tubes studded with nails at the rented storage unit at Extra Space Hung Hom (HK), in the Heng Ngai Jewellery Centre in Hung Hom, when it was raided last Friday.

The prosecutor said the police's explosive disposal unit had conducted a preliminary investigation of the explosive substance found at the site.

"Although it was called low-explosive, it could cause serious injuries to a human body," the prosecution said, adding police were still examining Man's communications devices to check whether anyone else was involved in the alleged offences.

Man fought back tears in the dock as his defence lawyer spoke on his behalf and nodded to the public gallery where his parents were seated.

The magistrate denied a bail application for Man, who was not required to enter a plea, and he was remanded in custody until November 28.

Anyone who makes an explosive substance, with or without knowledge of its intended use, or who knowingly possesses explosives can be jailed for up to 14 years under the Crimes Ordinance.