Former New York mayor Rudy Giuliani has told the NBA champions Los Angeles Lakers to go and celebrate their title in Communist China.

"Wow the lakers won the nba championship?" the 76-year-old wrote on Twitter. "How about a big parade in Communist China, Beijing. That's where it belongs."

Giuilani, who is now lawyer for US President Donald Trump, poured more fuel on the political fire raging between some Republicans and the NBA, whose players have been outspoken on US social justice issues.

LeBron James has been the most heavily criticised, notably for his silence on the NBA's relationship with China, which came under scrutiny following a tweet by Houston Rockets GM Daryl Morey in October, 2019, supporting Hong Kong's anti-government protesters.

Trump supporters were critical of James in August after the four-time NBA Finals MVP spoke against the president on jobs in his hometown of Akron, Ohio.

The NBA came in for further criticism after an ESPN report highlighted abuse at their training camp in Xinjiang, while a major US Muslim pressure group called for the NBA to pull out of China because of human rights abuses in the same region.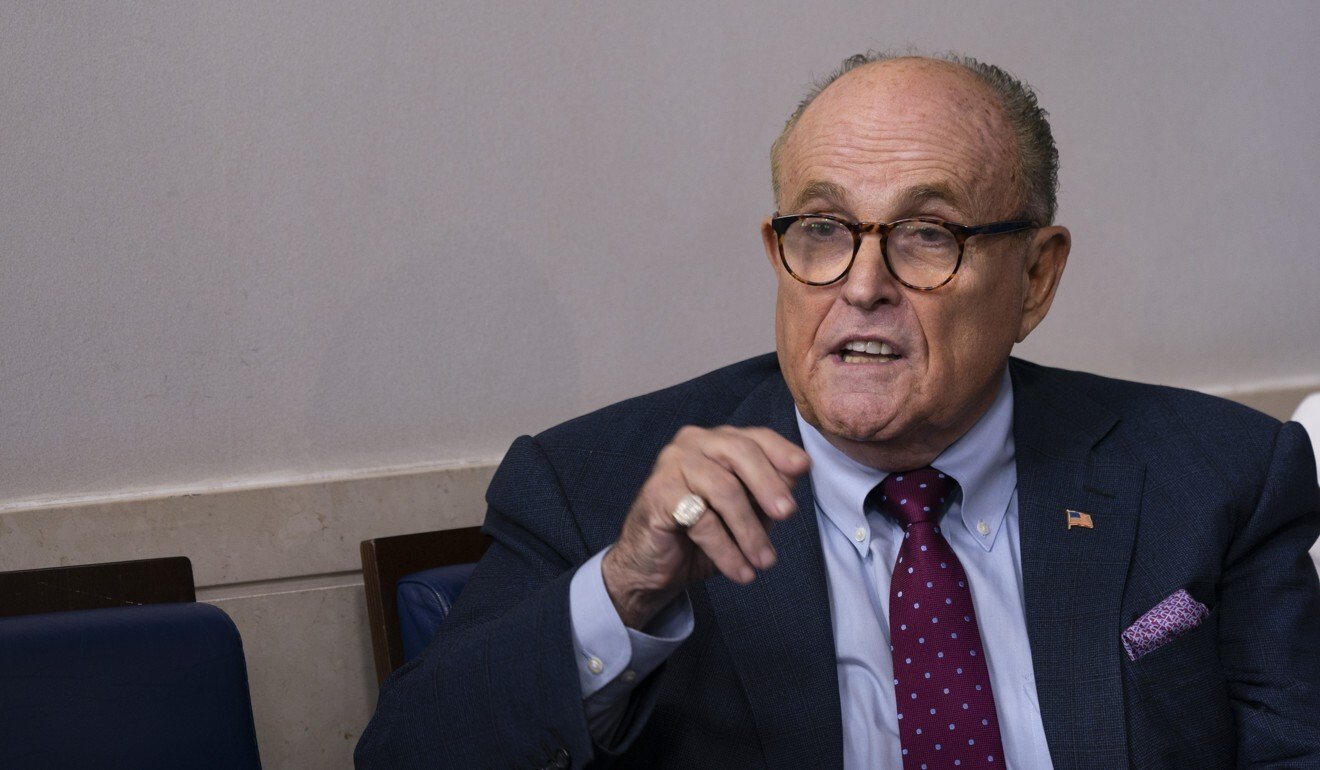 Rudy Giuliani, personal lawyer to US President Donald Trump, speaks during a news conference at the White House in September.

Several sitting US politicians have also written to NBA commissioner Adam Silver during the season, asking him to explain the league's position on China.

Chinese Central Television broadcast their first NBA game in a year with game five of the finals. They then showed the decisive game six on Monday morning local time, allowing fans to see James and the Lakers win a 17th franchise title to draw level with the Boston Celtics.