"I'm sorry but we're fully booked at that time – do you mind coming for lunch at 1.30pm?"

I never thought I'd be happy to hear those words, but I was, when the receptionist said them to me as I tried to book a prime lunch time table at Amber at the Landmark Mandarin, a two-Michelin-star fine-dining restaurant in Hong Kong's Central district, close to two weeks before my friends and I wanted to eat there.

Despite the imminent threat of a fourth wave of coronavirus cases, many Hong Kong restaurants – the ones that survived the initial onslaught of the coronavirus pandemic that, sadly, saw many closures – are doing better than most anticipated. They're doing so well that I'm not the only Hong Kong food lover who has taken to booking meals far in advance – sometimes more than two months ahead.

I already have several restaurant reservations for January and February, at places such as Hansik Goo, Batard and The Chairman. If you want to celebrate Christmas or New Year at a high-end restaurant, you'll probably have to join a waiting list, because many of them are already full.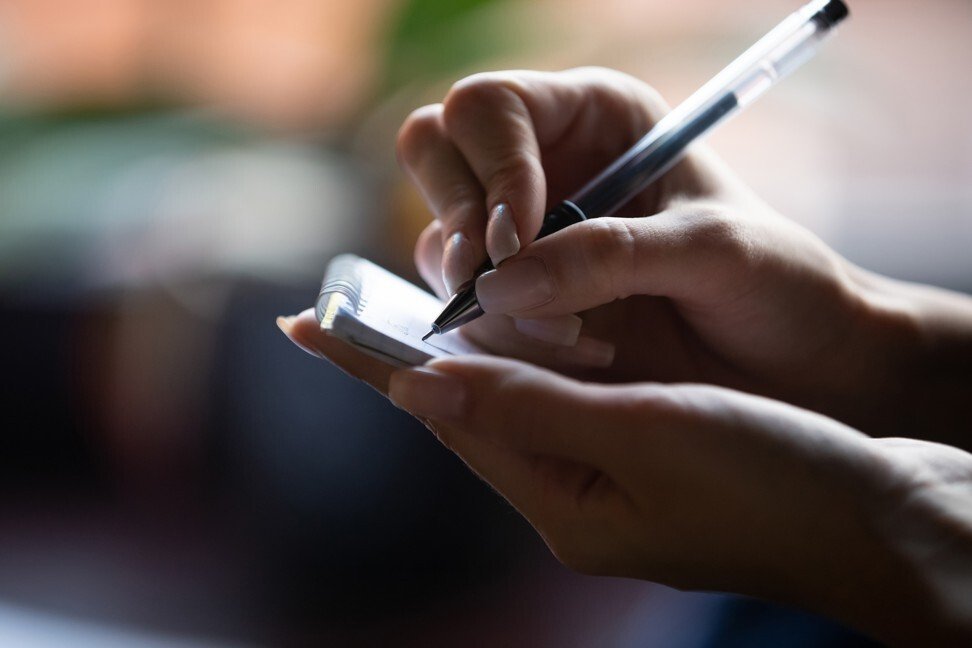 Advance bookings have been all the rage for Hong Kong's restaurants of late despite varying lockdown restrictions.

It's not just expensive places that are doing well: you can see lines of people waiting for seats or takeaway at many cheap and mid-range restaurants in Hong Kong, too.

My friends and I joke that we're planning our meals in the city the way we did when we were on holiday in Tokyo – we make the reservation for our next visit before we leave the restaurant.

It makes sense. Since we can't travel, we spend our money in Hong Kong. Instead of relying on tourists for much of their trade, restaurants are getting their support from residents.

Still, it can't be easy for restaurateurs because they never know what tomorrow will bring. Now is a time of relative calm, but just this week the Hong Kong government reduced the number of guests that can be at one table from a maximum of six to four, because there's still a steady stream of new coronavirus cases.

If the anticipated fourth wave does hit Hong Kong, that will certainly bring a further tightening of restrictions.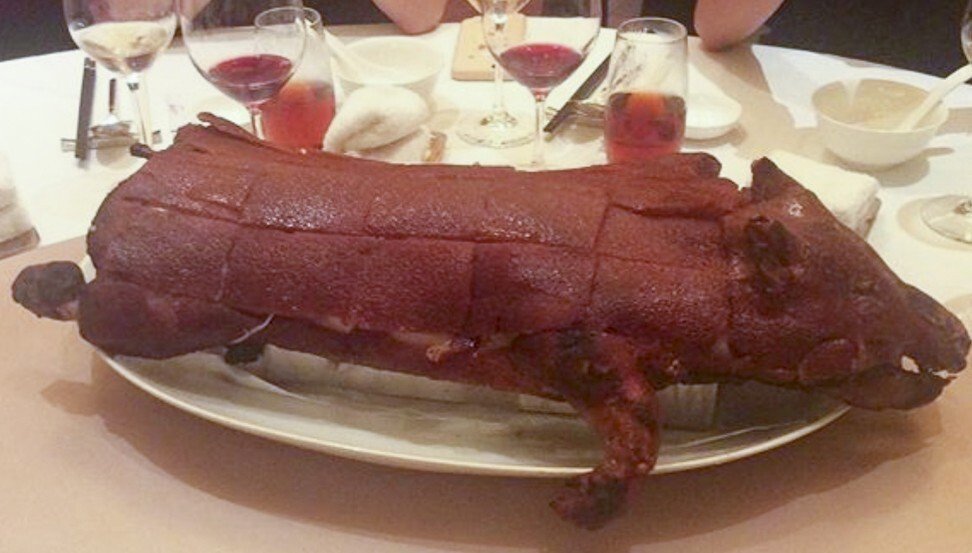 Suckling pig at Seventh Son restaurant in Wan Chai.

While we wait for something we hope will never come, many of us are eating out as much as we can. Three hours after my late meal at Amber, I was sitting down with five others to eat a suckling pig, gold coin chicken and braised pomelo peel at Seventh Son in Wan Chai.

I wasn't hungry for the second meal, but I ate it and thoroughly enjoyed it, all the while wondering if restrictions would come into place that would make it difficult to have such a meal with so many of us.

And sure enough, two days later came the announcement that diners would be limited to four per table.