A Conservative MP has dismissed claims that many firefighters earning £32,244 are forced to use food banks.
Brendan Clarke-Smith has suggested that if anyone is struggling on this salary, they need to 'learn to budget and prioritise'.
But his comments have sparked controversy online, with people pointing to the crushing cost of energy, food, fuel and rent.
Some named him 'completely divorced from reality', saying a single parent living on that budget 'wouldn't even be able to buy toiletries'.
Others noted that MPs earn a basic annual salary of £84,144 and are able to make expenses claims for accommodation, office costs and travel.
The total bill for MPs' allowances rose to £138.6 million in 2021-2022.
Mr Clarke-Smith's Twitter spat came after the Fire Brigades Union tweeted saying Freedom of Information requests had revealed Chief Fire Officers are, on average, on £148,000 – with the highest salary being £206,000.
Meanwhile, many ordinary firefighters who earn a salary up to six times lower – £32,244 – are using food banks, they said.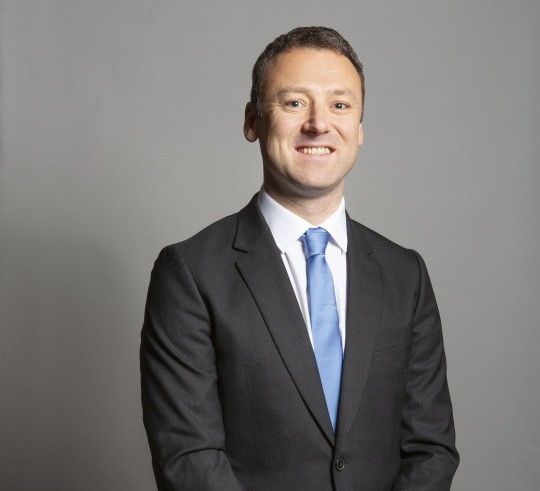 MP Brendan Clarke-Smith suggested people 'learn to budget and prioritise'
Firefighters and control staff have rejected a 5% offer, as inflation soars to 10.7%.
In response, Mr Clarke-Smith, who represents Bassetlaw in Nottinghamshire, tweeted: 'I respect the profession, but £32,244 and using a food bank?
'Never heard such a ridiculous thing in my life. I earned a lot less than that for most of my teaching career and so do many of my constituents.
'If true, which is unlikely, I suggest learning how to budget and prioritise.'
He added: 'There will always be people with individual situations who occasionally need help, regardless of income, but to use it as a go-to example every time is getting a little absurd now.'
He was backed by Tory peer Lord Moylan, who wrote: 'Bravely said.'
'Anybody on £32 grand a year and requires food bank need help with finances,' one Twitter user added.
But others told him to 'get in the real world', naming his statement 'shameful'.
One person said: 'So say they are the sole source of income for a family of 4. You really think £32k after tax is going to cover the cost of living when energy costs have doubled and the cost of food has risen by over 14 per cent in the last 12 months? You're completely divorced from reality.'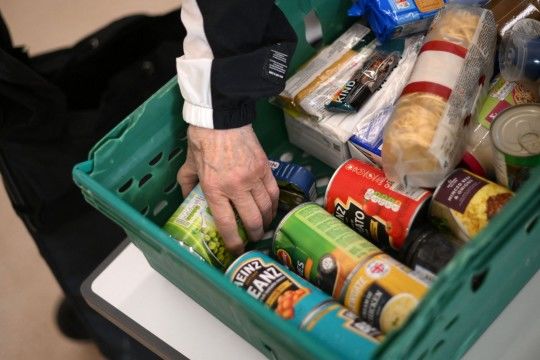 Someone looks through food items inside a food bank in Hackney, north-east London
Another wrote: 'Net monthly: 2,100. Single parent, living in two bed house=1,000. Bills= 400. Food=400. Transport= 200. Clothes=100.
'My budget is gone and I haven't even bought toiletries Brendan. Can you please teach me how to budget better.'
When people queried when Mr Clarke-Smith was last in the teaching world, he replied saying 2019.
One person replied: 'And then there was inflation you clown.'
Meanwhile, Angela Hough replied to Lord Moylan, writing: 'There is nothing brave about rich people telling those who earn less to budget better during a cost of living crisis.'
It comes after the Trussell Trust network revealed their food banks distributed over 2.1 million food parcels in 2021-22 for the first time outside of the first year of the pandemic.