A Hong Kong judge on Friday handed down the stiffest jail sentence yet on protest-related cases, as he lamented how lower-level judicial officers were caught "in a rather difficult situation" amid criticism from the appeal court and politicians' demands for reform.

Three suspects, found guilty of rioting and assaulting a mainland Chinese journalist at the airport in August 2019, were jailed for up to five years and six months.

District Judge Clement Lee Hing-nin found deterrent sentences were needed in this serious instance of riot, involving "uncivilised behaviour" that "brought disgrace on Hong Kong", as it had occurred at the international airport, a city landmark and gateway to the world.

While hearing mitigation, Lee said the incident had "broken many Hongkongers' hearts" as the city had always been peaceful, and the court would have to consider the overall impact on the community.

Defence counsel Edward Chan argued it was not just the fault of the trio – two men and one woman, aged between 20 and 30 – when the riot had occurred after months of unrest since June 2019.

"If I completely adopt what you say, it can be said that I could not be more wrong," the judge replied, in an apparent reference to Mr Justice Derek Pang Wai-cheong's criticism of a magistrate's analysis of evidence while hearing a sentencing review for a separate protest case last November. In that instance, the Court of Appeal extended the jail term of a merchant, from two weeks to seven months, upon prosecutors' request.

"And the politicians would call for judicial reforms again," Lee said. "Nowadays judges at the grass-roots level are facing a rather difficult [situation]," he added. "The grass roots are always to blame."

Fu Guohao is tied up by Hong Kong protesters who are suspicious of his identity.

Prosecutors have applied for sentencing review at the Court of Appeal in nine protest-related cases so far, with the defendants involved all getting tougher sentences.

Lee also questioned prosecutors' refrain from assisting the sentencing courts with recommendations on the appropriate terms and discounts, given that they had been "so eager to offer suggestions to the appeal courts".

"I don't understand why justice can only be served on appeal, but not during trial," he said.

Senior public prosecutor Ng Wing-kit replied that their roles were bound by the Prosecution Code, which made Lee further question "who should be the one to undergo reform".

"Why not raise [the recommendations] at trial so that I can calibrate a more appropriate sentence and avoid being subject to organised incitement of hatred?" the judge continued. "You're not actually assisting the court."

Lee later added that he made these comments because he wanted to better grasp sentencing in these changing times. The District Court case on Friday was his first in relation to the anti-government protests.

A spokesman for the Department of Justice said the role of prosecutors was to assist the court in reaching the appropriate sentence and avoiding mistakes that could lead to appeals, but not to influence the court by advocating the severity of the case.

He did not, however, comment further on Lee's views, noting the case was still ongoing.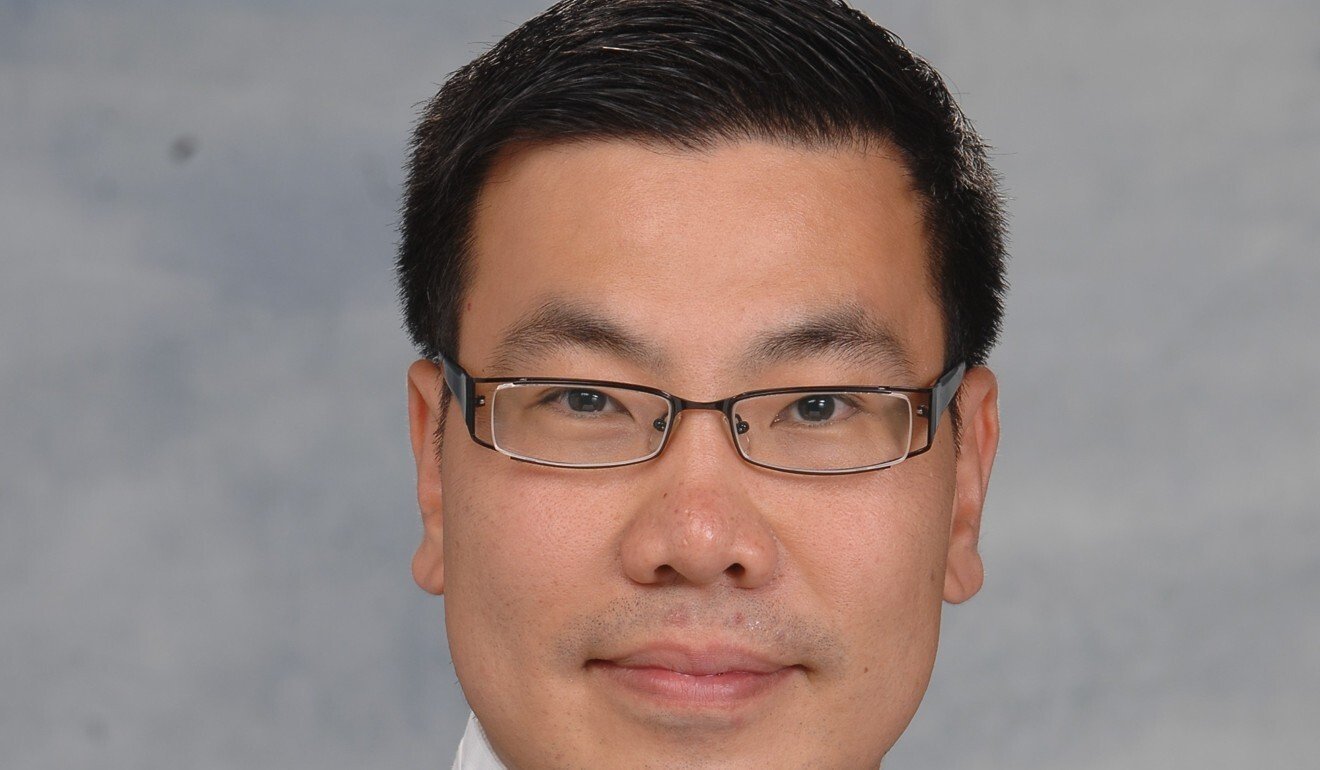 District Judge Clement Lee.

Lee was called to the bar in 1994, before he joined the judiciary as a magistrate in 2006. He was appointed as principal magistrate in 2013 and as chief magistrate the following year, then promoted to the District Court in 2018.

The latest case centred on the widely broadcast 50-minute detention and assault of 29-year-old Fu Guohao, who works for a sister site under state-owned newspaper Global Times, at the height of an airport sit-in by protesters, between August 13 and 14, 2019.

Protesters had occupied concourses in a bid to paralyse flights and compel the government to withdraw the now-shelved extradition bill, which would have allowed the transfer of fugitives to jurisdictions with which the city lacked such an agreement, including mainland China.

Fu was besieged by protesters who were suspicious about his identity, then restrained on a baggage cart with plastic zip ties, and subsequently attacked with punches, kicks, flashlights and water.

In mitigation, defence lawyers argued that the riot was a spontaneous incident that did not involve premeditation or lethal weapons, and it also did not result in serious injuries or damage to property.

Amy Pat Wai-fan, 25, a mentally disabled unemployed woman, was jailed for four years and three months for rioting, false imprisonment and assault occasioning actual bodily harm, with three years to be served separately from her current 46-month term for rioting during the Mong Kok unrest in 2016.

Part-time waiter Lai Yun-long, 20, was jailed for five years and three months on charges of rioting, assault occasioning actual bodily harm, common assault and obstructing a police officer.

While part-time construction worker Ho Ka-lok, 30, got five years and six months for rioting, assault occasioning actual bodily harm and possession of offensive weapon that included a folding knife, a catapult, 520 metal pellets, two laser pointers and an extendable baton.

Rioting is punishable by 10 years in prison, but that sentence is capped at seven years when the case is heard at the District Court.

Senior Inspector Cheung Man-hon said police welcomed the court ruling, as the sentences reflected the seriousness of the case and served as a deterrent.

He also revealed that police had largely completed investigations into the case but would not rule out further arrests, if new evidence was recovered.

As for acquitted surveyor Wong Yat-ho, 29, who was originally charged with the trio, Cheung said the force would study the court's judgment with prosecutors to see if follow-up actions were needed.