Jasmine Harrison, from Thirsk in North Yorkshire, set off on her 3,000-mile (4,828km) journey from La Gomera in the Canary Islands in December.

She docked in Antigua earlier, completing the journey in 70 days, three hours and 48 minutes.

After arriving in the Caribbean she said the experience had been "amazing" and "everything I wanted it to be".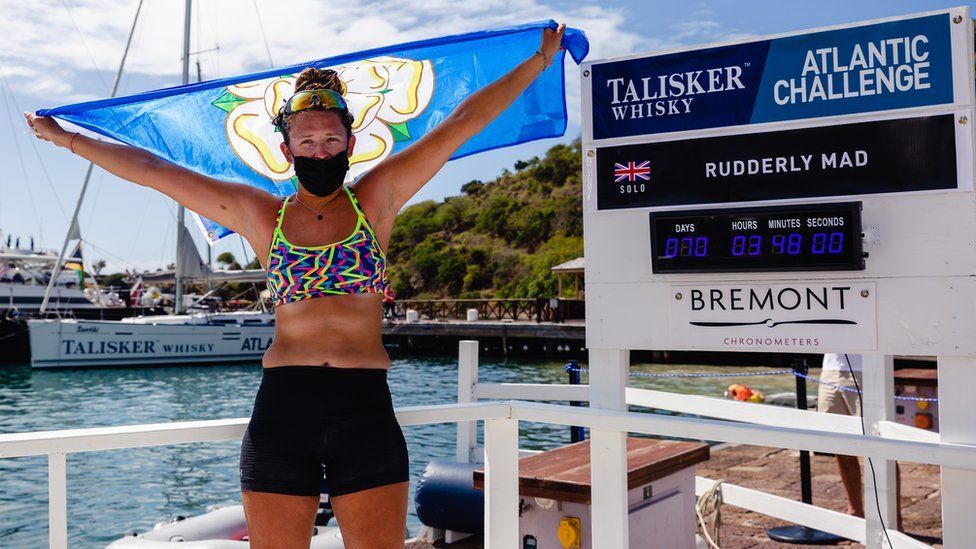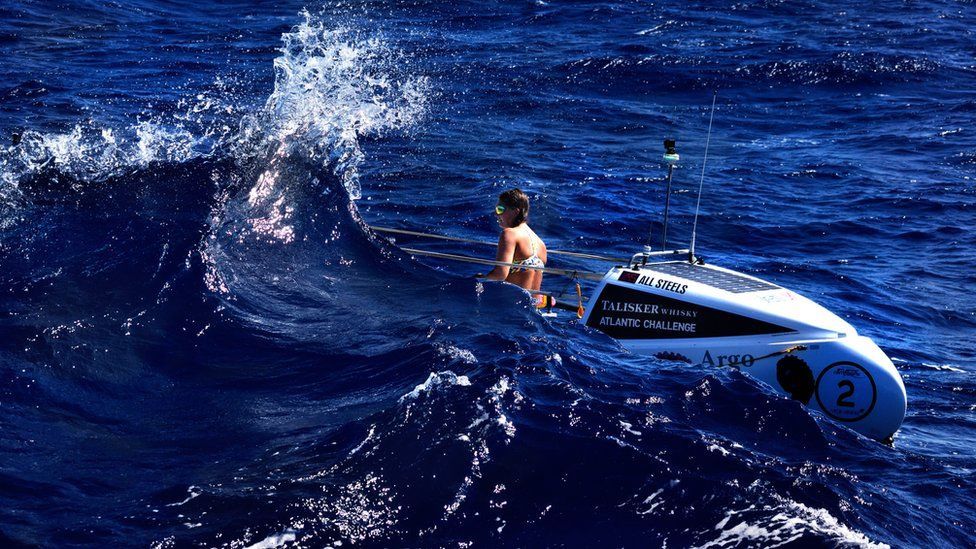 Asked about her epic challenge, she said it had been a mix of "good and bad memories", but said she had relished the chance to escape from day-to-day life.

"There's nothing like it, actually getting away from everything - social media, bad news, from literally everything," she said.

Ms Harrison's crossing was not without difficulty and she capsized just two days before crossing the finishing line, injuring her elbow in the process.

During the crossing, Ms Harrison would row for two hours and sleep for two hours on rotation.

Despite being cut off from the world, she was still able to speak to her mother every day via satellite phone.

Asked what she was most looking forward to after stepping on to dry land, she replied: "Food, definitely food."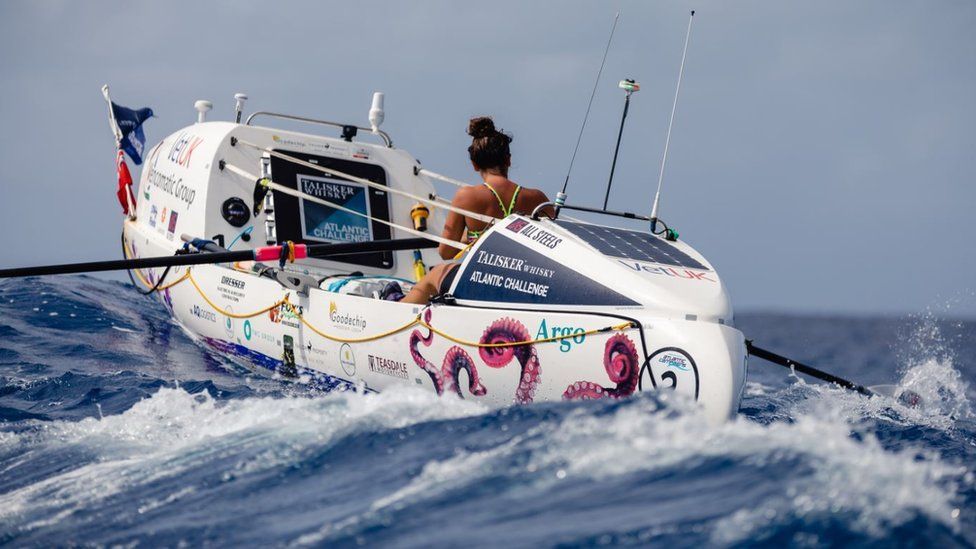 As well as rowing into the record books, Ms Harrison has also raised more than £10,000 for charity.

The previous youngest female solo ocean rower was 22-year-old Katie Spotz from the USA who rowed the Atlantic east-to-west between 3 January and 14 March 2010.

The youngest person to have made the crossing solo is student Lukas Haitzmann, who completed it in 2019 at the age of 18.