From fangirl lawyers to the meme-ified 'Well, I lost half a day of skiing' line — Maddy Mussen charts seven of the biggest moments from the Goop founder's actually-quite-juicy court case
In a turn of events that reads almost like an improv prompt, Oscar-winning actress Gwyneth Paltrow has just sauntered out of a Utah courtroom after winning her skiing-related legal dispute.

Goop mogul Paltrow has been stuck in civil court (now affectionately-termed 'ski court' by the internet) for the past two weeks battling allegations from retired optometrist Terry Sanderson that she "slammed" into him on a skiing holiday in 2016, allegedly causing him brain damage and multiple broken ribs. He attempted to sue Paltrow for $300,000 (£243,000) for his injuries.

Paltrow, in turn, was countersuing Sanderson for $1 (81p), claiming that heslammed into her. It turns out Gwyneth was right, and the judge announced yesterday that she had won her case and could proudly claim her one dollar reward.

In possibly the most crushing thing since the actual accident, Gwyneth then rose from her seat, bent down next to Sanderson and said "I wish you well," before floating out of the court. Oof.

Initially, Paltrow's ski dispute seemed like an objectively boring trial, but the world has been gripped. Ever since the Depp v Heard case opened Brits' eyes to the disgustingly watchable, schadenfreude-filled reality of televised court cases, we have been yearning for more – for celebrities to reference their famous friends while being deposed; for them to make some wild, privileged statements that you'd never hear in a normal courtroom; for starstruck lawyers to circumvent their fangirling as they probe the A-lister with questions. The Paltrow trial had it all.

Here are some of the biggest, wildest and best moments...

The plaintiff's lawyer being mildly obsessed with Gwyneth
It may have just been a tactic but one of the most widely shared moments of the Paltrow case came from Sanderson's lawyer, Kristin Van Orman, as she "pressed" Gwyneth up on the stand. She looked more likely to "press" Gwyneth for a selfie than any hard truths, though, because the whole thing came across like a major fangirling session.

Take this one moment, when they were discussing Paltrow's height. "I'm just under five-foot-ten," Gwyneth told Van Orman. "I am so jealous," Van Orman responded, "I have to wear four-inch heels just to make it to five-foot-five." She also later referenced Gwyneth's height again when she talked about Gwyneth shouting, calling her "small but mighty." She then backtracked: "Actually, you're not that small".

At one point, she also asks GP about her ski outfit. The prosecutor asked: "You were wearing goggles, a helmet? Kind of looked like everybody else on the slope?"

"That's always my intention," Paltrow replied. "Probably had a better ski outfit though I bet," Vanorman said, smiling and pointing at Paltrow.

It was all so overtly complimentary that one commenter under a video compilation of the interactions simply put it: "Truly just learned this lawyer is NOT representing [Gwyneth]."

Gwyneth is asked if she's good friends with Taylor Swift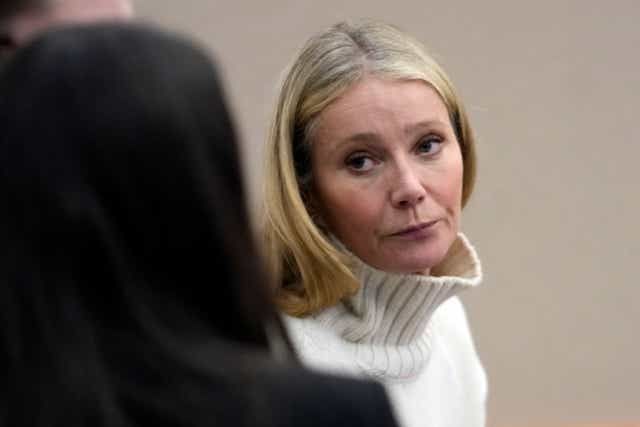 Is Gwyneth Paltrow close to Taylor Swift?

In another strange interaction between Paltrow and Van Orman, Paltrow was asked whether she's good friends with Taylor Swift (Swift symbolically countersued former DJ Taylor Mueller, who accused her of defamation and whom she accused of sexual assault, for $1 in 2017, the same amount Paltrow was countersuing for). "No," Paltrow said in response to the question: "I would not say we're good friends, we are friendly, I've taken my kids to one of her concerts before but we don't talk very often."

Van Orman then asked Paltrow whether she has given Taylor Swift gifts before, to which Paltrow's lawyer objected on grounds of relevance, and the judge joked that Van Orman might as well "ask her about Oprah", presumably because that would be equally irrelevant. Burn.

Paltrow's lawyers are told they aren't allowed to bring the bailiffs 'treats'
Before you think – um, this seems like out and out bribery, let me explain (and then you can conclude that it still feels largely like out and out bribery): Gwyneth's team of lawyers have had some trouble working around her fame during the case, especially given the presence of cameras snapping her chic courtroom 'fits.

Apparently the bailiffs had been very helpful in accommodating Paltrow's transitions between leaving her car and entering the courtroom (prime time for paparazzi to snap pics), so Paltrow's lawyer, Steve Owens, asked if they could reward them. "Private security for my client wanted to bring in treats for the bailiffs for how helpful they've been," Owens told Judge Kent Holmberg. "So, I wanted to do that transparently and see if there are any objections."

Sanderson's attorneys objected to the request, and Holmberg responded: "OK, there's an objection so thank you, but no thank you. If the parties decide to do that later, that's fine, too." Vagina candles all round now the verdict's through then, boys!

'Well, I lost half a day of skiing'
The deposition statement heard around the world. While being quizzed about what Paltrow "lost" following the skiing collision, she replied, "Well, I lost half a day of skiing."

This response, especially in comparison to Terry Sanderson's broken ribs and brain damage, led to some pretty widespread internet mockery of Paltrow. In her defence, Paltrow appeared to be referencing the fact that she paid $9,000 for each of her kids' ski instructors (that's nine grand per kid) that day, so they actually lost out financially – but it really did not come across like that.

Gwyneth says she initially thought she was being sexually assaulted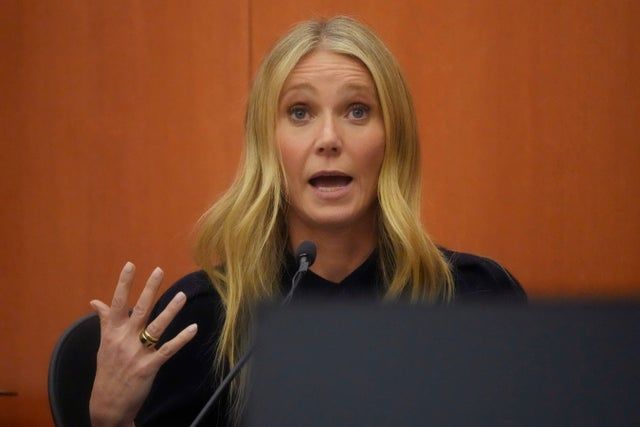 When describing her version of events, Paltrow alleged that it was Terry Sanderson who crashed into her, and spoke about her first comprehension of the event, which she initially thought was a sexual assault.

"His body pressed into my back so I froze," she told the court, "I don't know how far the skis came through but I felt his body pressing against my back.

"There was a body pressing against me and there was a very strange, grunting noise," she continued. "My brain was trying to make sense of what was happening," adding, "I thought, is this a practical joke? Is someone doing something perverted? This is very strange."

Paltrow then made it clear that she was not accusing Sanderson of sexual assault, but rather explaining her angry reaction to the incident and "trying to put together what could possibly be going on behind me", at the time.

Sanderson sent his kids an email with the subject line 'I'm Famous' on the day of the accident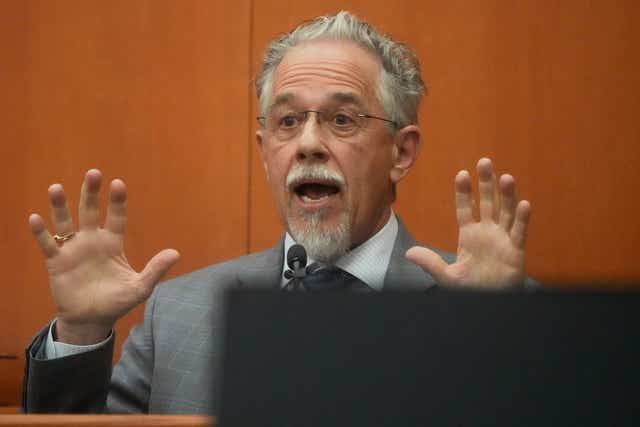 Terry Sanderson's 'I'm Famous' email put him on the defensive in court

When Terry Sanderson took to the stand on Monday morning to discuss his experience, he claimed that he heard a "blood curdling scream" before he felt the actress slam into his back on the slopes. But Sanderson's case was damaged a little by the revelation that he sent an email to his children that same day with a subject line that read "I'm Famous."

"My head was scrambled," he explained to the court. "All I was trying to do was desperately communicate with my kids before they heard from someone else. I didn't pick my words well – and it was not at all how I felt."

He added: "I was really trying to add some levity to a serious situation and it backfired. Little did I know this is where we'd be."

When asked if he thought it was cool when he realised who the incident involved, he replied: "Absolutely not. That's not who I am."

An online sleuth proved that he knew who Gwyneth was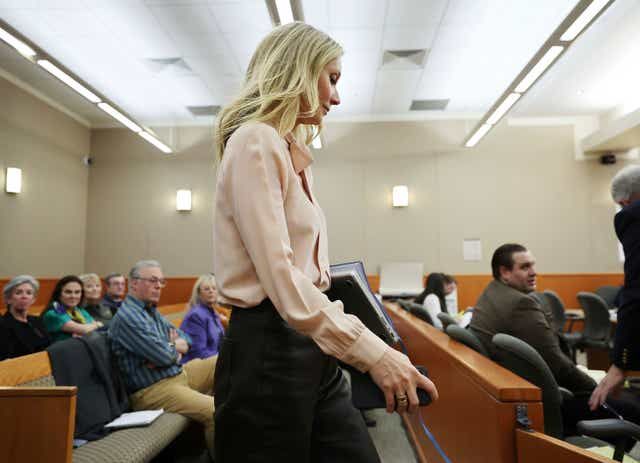 The issue with Sanderson's 'I'm famous' comment wasn't just that it made him look less-than-cut-up about the incident, but also that it hurt his case when he had previously claimed to not know who Gwyneth was when the collision occured. This was doubly disproved when an online sleuth managed to access an archived messaging group where Sanderson was discussing the incident with Craig Ramon, the only eye witness.

"You could not make this up, Gwyneth took out Terry last week," Ramon wrote in the chat, "Last Saturday, her son broke his arm skiing at Park City. Gwyneth was staying at the Montage. She took her plane out of Millionaire Airport. What makes me mad is Gwyneth took out Terry and then took off." These messages were sent a week after the incident, proving that both parties knew who Paltrow was by this point.

What makes it even better is that this information was 'inaccessible' to Paltrow's team, but some quick sleuthing from a Court TV obsessive, Michael Fletcher, proved it actually quite easy to procure. Someone hire this man.

Terry Sanderson can't enjoy wine tastings any more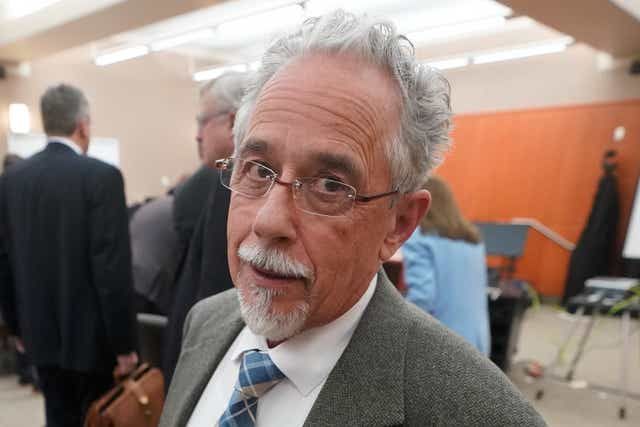 Terry Sanderson says the accident reduced his enjoyment of life

As well as his more serious injuries, Terry Sanderson has claimed that the ski accident has also taken away from his enjoyment of life in general. A key part of that? Wine tastings, apparently.

"Terry had been a high-functioning, active person," Dr. Wendell Gibby, a neuroradiology specialist, told the court. "Every day he was doing lots of things. Meeting groups, wine tasting, skiing, volunteering.

"After the accident, he deteriorated abruptly and many of the activities he loved to do, he stopped doing." I wouldn't lead with the wine tastings, Gibby, but fair, I guess.