Even if Russian oligarchs sue successfully against Western sanctions, there's no guarantee they'll regain control over their assets.
Call it the sanctions runaround.

European authorities have repeatedly imposed asset freezes on Russian oligarchs they accuse of supporting Vladimir Putin's war on Ukraine. The oligarchs often sue — and win — in court. But that doesn't mean they will get their money, art collections or yachts back anytime soon.

In the latest legal setback, British police have admitted that searches of premises linked to tycoon Roman Abramovich were illegal.

According to a legal document, Jersey police have agreed to pay compensation to the former owner of Premier League soccer club Chelsea as their search warrants "were obtained illegally." The police "agrees that the Applicants shall receive a private apology for the unlawful warrants," states the document, reported by Reuters last week and seen by POLITICO.

The European Union also faces a slew of legal challenges. That's because Russia's richest want their money back — and they are taking the EU to court to fight back against asset freezes and visa bans.

The Court of Justice of the EU says it has registered 54 cases connected to the war in Ukraine. These include companies, like state broadcaster Russia Today, and people who have filed multiple cases, although the vast majority have been brought by individuals.

In response, the bloc is starting to quietly drop some of those sanctioned from its hit list, including the sister of Uzbek-born metals tycoon Alisher Usmanov, who sued the EU after being sanctioned in April for allegedly keeping his money on her Swiss bank accounts. The former wife of billionaire Mikhail Fridman, Olga Ayziman, has also been struck off the sanctions list.

EU spokesperson Daniel Ferrie said such de-listings were a standard exercise. "Since sanctions are progressive/regressive depending on whether the actions/behaviour of those targeted persists or changed, it is a natural part of the sanctions regime not only to list but also de-list people if there are reasons for it," Ferrie said, without elaborating on the specific cases.

Whether standard or not, the EU is struggling to close loopholes and ensure that sanctions such as asset freezes are watertight. According to legal experts, the EU's existing measures are anything but.

At the end of the day, even if the bloc loses in court, the oligarchs' path to restitution can be obstructed by the vagaries of the judicial system.

Here's how the game works:

1. Don't give (enough) evidence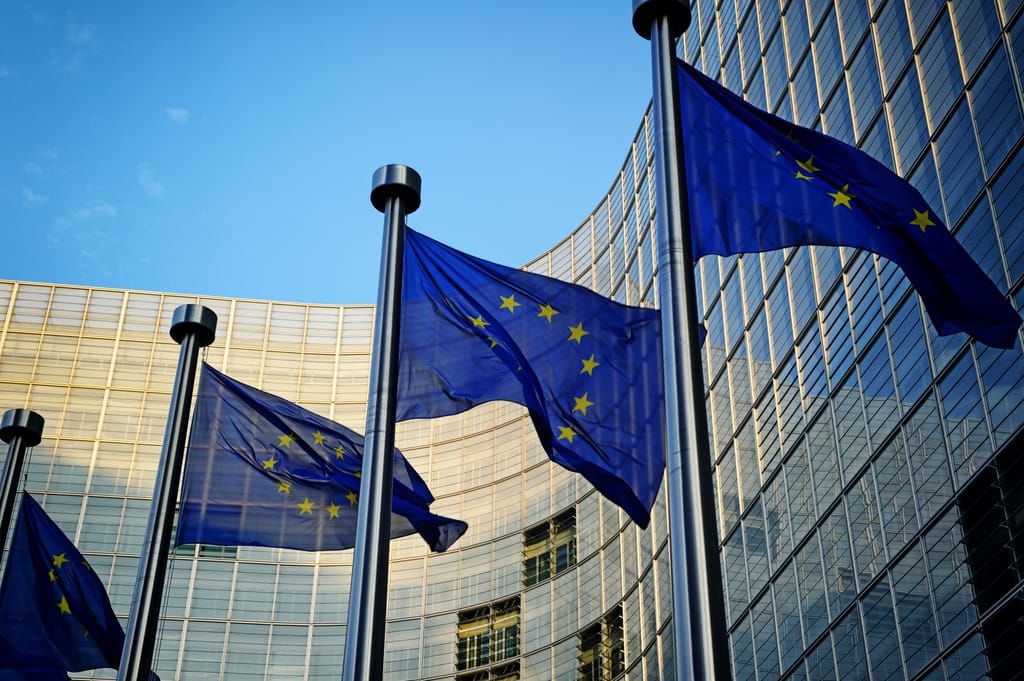 The EU is struggling to close loopholes and ensure that sanctions such as asset freezes are watertight

If you want to make an oligarch unhappy, make sure that you don't specify why they specifically have been hit and keep explanations why you think they're Putin's friends — or how they're helping the war — as short as possible. That'll give a nice excuse for those who are actually supporting the Kremlin's war in Ukraine to drag you to court, while not giving a chance for those who purportedly don't support Putin to set the record straight.

"There is an issue with the sanctions regime, because it's often quite subjective in the sense that you kind of determine the relationship of a person with [the] Russian [government]. And of course, it opens room for debate," said Maíra Martini, Transparency International's anti-money laundering expert. "I think it's also fair that people can challenge whether their name has been included in the list."

As "there is a rush to try to implement sanctions and put pressure on as many individuals as possible," Martini said, many complaints come in — especially because, she said, some parts of the sanctions regime were "not as transparent as they should be."

2. Make the sanctions about something they've done in the past

That might be a counterintuitive one, but sanctions aren't actually supposed to be about what someone's done in the past. Instead, lawyer Viktor Winkler, who specializes in sanctions, said they're supposed to stop, or at least hinder, someone from continuing to do the evil thing the EU says they're doing — in this case, contributing to war in Ukraine. That means that you can't punish someone for something they did previously, Winkler said.

A look at the sanctions list shows that that's something the EU seems to be struggling with.

For many of the listed individuals, the reasons simply cite the person's position, then adding a catch-all, identical phrase that the person "is therefore responsible for supporting actions and policies which undermine the territorial integrity, sovereignty and independence of Ukraine."

That's already a step further, however, with listings from 2014 in response to Russia's Crimea annexation often focusing on acts of the past instead of explaining how the persons contribute to the ongoing occupation.

Will that hold up in court? We'll see.

3. Don't give them an escape route

To make sure you'll get dragged to court, it's important that you put in no clause on how the person can get their money back or visa rights reinstated. Just don't specify what they'll have to do to get off the sanctions list — say, donate half of their frozen assets to the rebuilding of Ukraine — and you'll be certain to get slapped by a court case, with lawyers arguing that this is disproportionate.

Thought no one would notice? Disproportionality is one of the top reasons cited in the oligarchs' filings.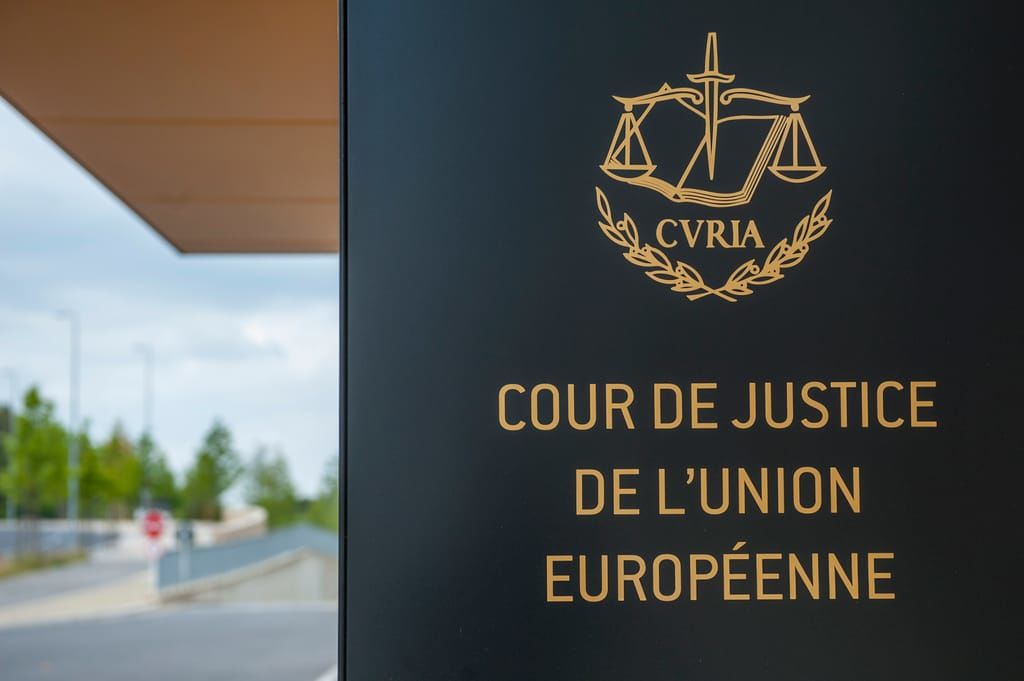 The Court of Justice of the EU says it has registered 54 cases connected to the war in Ukraine

Transparency International's Martini said the sanctions regime would be stronger if the EU predetermined criteria that would trigger a designation (and published those), and then give oligarchs an escape route.

"You need to be very clear, as well, on how the individual could leave the list. So: what actions are expected from that individual if he wants to see his name being removed from a sanctions list. And then you need to have a process for the individual to be able to challenge that. And you need to be transparent about all of those measures," she said.

4. Make them self-incriminate

Now, one of the biggest challenges for the EU is how to actually find all the mansions and yachts and money that sanctioned oligarchs have in Europe — it's not like they'll happily give up their fortunes.

To make things easier, the EU wants to pass a law that would force oligarchs to disclose the assets they have in the bloc. (Ukraine is pushing hard for this approach, with Deputy Justice Minister Iryna Mudra having gone on a month-long lobbying spree to convince Western allies to confiscate Russian assets).

But that would amount to breaching fundamental principles of law, said Winkler, calling the EU's sanctions policy "heavily dilettante."

"The newest regulation contains a blatant violation of the right against self-incrimination," Winkler said. That's because the planned rules would force those on the sanctions list "to disclose the very information that is prone to incriminate them since sanctions violation is a crime."

"Nobody must be forced to disclose information by which he or she would admit to a criminal allegation," he said, adding that the proposed law would violate EU law and make the bloc vulnerable to being sued: "It is time that the EU becomes more professional in its sanctions measures."

5. Keep them on anyways

But to really rile them up, just keep them on the lists. All the oligarchs can do is challenge existing decisions in court, and since these cases take years there will be plenty of time keep them on the list under a technically new decision — even if the court determines that they've won a specific case. An endless wheel.

"Of course, it's always indicated on the court's website that somebody 'won the case,' but it's not really winning. It's just something on paper, but in fact, the person hasn't won anything," said attorney Helen over de Linden, who focuses on Court of Justice cases against sanctions.

Why do oligarchs keep suing the EU, then?

"I'm always astonished about it," she said. "They always have hope that now they will win their cases."