London is nothing if not resilient. For every tale of hardship over the course of the pandemic, it seems there's always been a glimmer of hope on the other side: communities banding together, neighbours reaching out to one another, charities working around the clock to help people who need support.

Now, four London arts organisations have been recognised for their incredible contribution over the past year. Funded by the Calouste Gulbenkian Foundation in partnership with King's College London, the Awards for Civic Arts Organisations are celebrating those who have tackled the crisis with creativity, hard work, and absolute dedication to those in need.

Heart n Soul

Heart n Soul, a charity supporting those with learning disabilities through the arts, consulted a steering group of their members to co-create an online programme of activities. "We believe in the power and talents of people with learning disabilities," explains Chief Executive and Artistic Director Mark Williams.

"It's about providing opportunities for people to discover, develop, and share that as widely as possible," he continues. "And we try and do that whilst having as much fun as possible."

When the pandemic struck, Heart n Soul listened to what their community needed. They connected people digitally, but also produced physical creative packs to ensure those not online would still feel involved, explains Williams.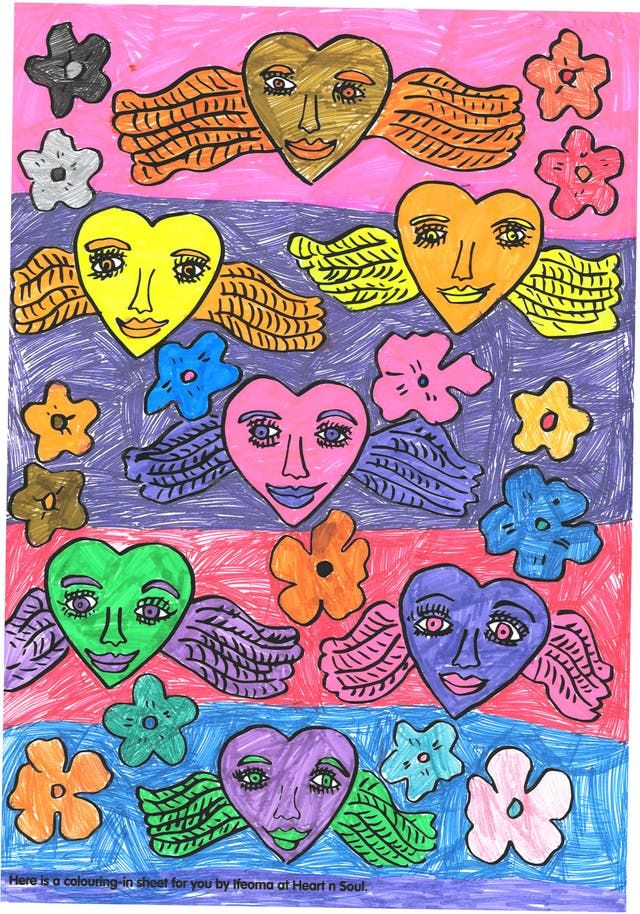 Part of the creative pack offered by Heart n Soul
Taking Part Assistant Ono Dafedjaiye began hosting online events to reach their community, with highlights including a quiz night and an online baking session - Baking with Beyoncé - where she was joined by 140 fellow bakers on Zoom.
Both are extremely proud to have been shortlisted. "It's amazing because we've been able to demonstrate what we can do - people's innovation and creativity is shining through. It's about really understanding the value of what everybody brings," says Williams. Dafedjaiye wholeheartedly agrees. "It means that people with a disability have been heard."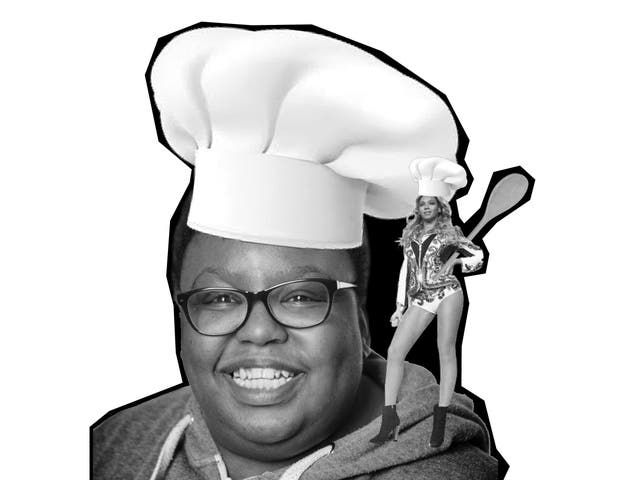 Heart n Soul
The Big House

The Big House work with young people leaving care, offering counselling, financial advice, and support services alongside theatre courses and workshops. "We use drama as a tool to engage and inspire, and to allow young people who are leaving care to express their thoughts, ideas, feelings and frustrations into the plays and films that we create," explains Maggie Norris, who set up The Big House in 2013. "And we pack that around counselling, life skills, employment skills, and support."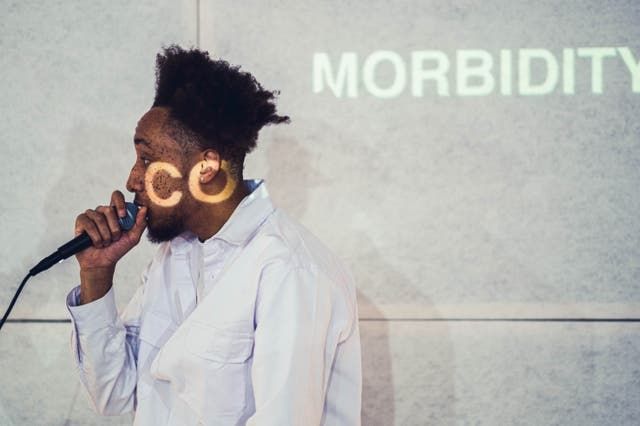 Determined not to close down as the pandemic took hold, Norris designed a socially distanced production, The Ballad of Corona V, allowing audiences to see the play in bubbles of six.

"The Ballad of Corona V was very much the ideas and experience of the young people," she explains. "Because we keep hearing this phrase that we're all in this together, and of course, we're not. It's a very different experience for the marginalised."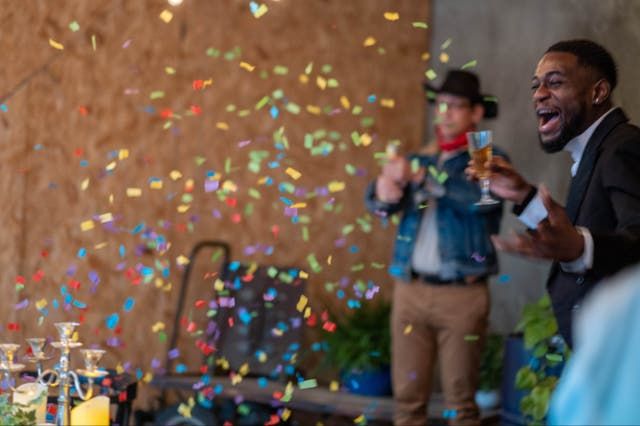 Dylan Nolte

The play was such a success that Norris is already planning another run later this year. The Big House are also launching a new digital platform, The Big Mouth, inspired by a performance to 500 people on Zoom.

"I didn't think that doing it on Zoom could have the level of impact that a live experience has. But I was wrong - totally wrong, actually," says Norris. 'The response was phenomenal."

Key Changes

Key Changes promote positive mental health through music, offering mentorship, group activities and opportunities within an independent record label.

"We work with people with a wide range of mental health challenges, says Development Manager Christina Lake. "Our approach has been developed with a specific focus on younger people, particularly BMA groups, who are overrepresented in terms of poor mental health, and who've often had quite poor experiences of mainstream mental health support."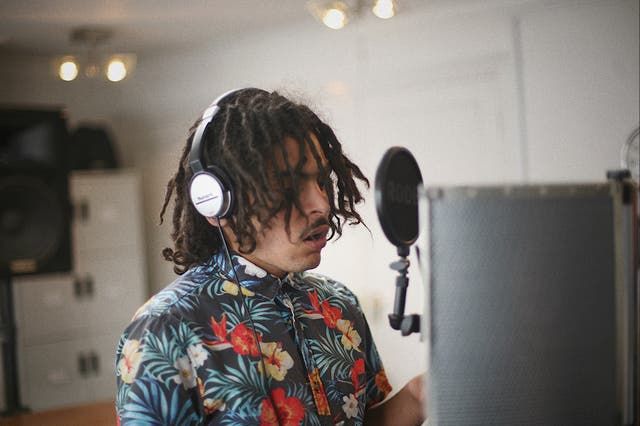 Key Changes

In line with the demands of the pandemic, Key Changes developed Studio Connect, allowing specialist music mentors and artists with mental health challenges to be connected remotely.

"They also get to take part in a weekly group session," continues Lake. "Those have been really a fabulous addition to our programmes.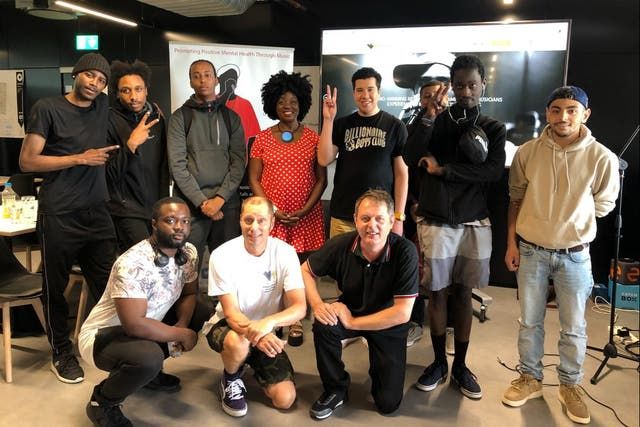 Lake is also naturally thrilled about being shortlisted. "We're just absolutely blown away and really honoured. To get the recognition as a fairly small organisation has just been a massive boost for our team."

Museum of Homelessness

Museum of Homelessness operate as both a traditional museum and as a direct line of support for homeless people. They were launched in 2016 as an organisation that "blends research and campaigning," explains co-founder Matt Turtle.

"We work directly with and for people affected by homelessness to make positive change, and on the other hand, we also do a lot of the things you'd expect from a museum - so we have a collection and an archive, and we put on exhibitions and events."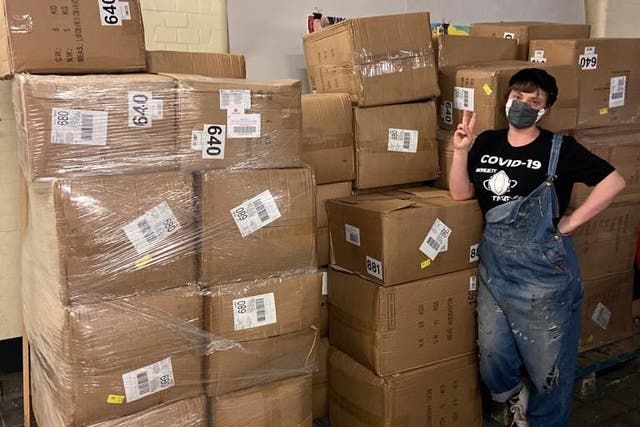 Co-founder Emma Turtle with winter supplies
This aspect of their work has taken a backseat during the pandemic, though, "because of the need to work so closely with people affected by homelessness crisis."
"We quickly made the decision as an organisation to repurpose towards responding with emergency measures," says Turtle. "First of all we knew that we needed to campaign, because there was a huge risk to people who are homeless, and there's no way people can self-isolate. And then secondly, we also knew we would need to provide direct practical support. So that's what we decided to do last March, and we've partnered with homelessness organisations to set up a Homeless Taskforce."

As part of this collaborative campaigning, the MoH published a plan suggesting the government block book hotel rooms so that homeless people could safely self-isolate. This was then adopted as national strategy, explains joint founder Emma Turtle, which resulted in bringing 29,000 people into safe accommodation.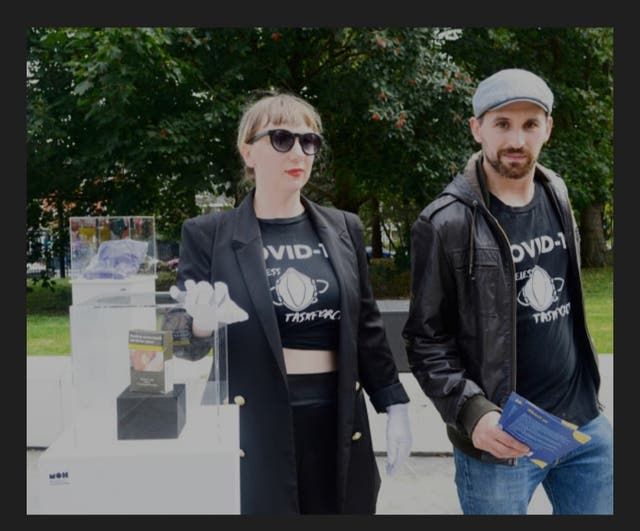 Matt and Emma Turtle
"The museum will always be driven by what the community needs," she adds. They are now eager to secure a permanent venue for their work, and hope that being shortlisted might prove the first step on this journey.