Parts of Asia have been struggling with unseasonably high temperatures for April, with power outages and shortages as demand soars.
People in Bangkok and other areas of Thailand have been warned not to go outside due to extreme heat.

It hit 42C (100F) in the capital on Saturday, but the national weather service said the heat index - what the temperature feels like when combined with humidity - hit a record 54C (129F).

April is traditionally Thailand's warmest month, with an average high of 37C (98.6F).

However, temperatures of more than 40C (104F) were forecast this weekend in at least 28 of its 77 provinces.

A record 45C (113F) was also reported in Thailand for the first time ever last week, according to weather watchers using the country's meteorological service.

It's said to have been recorded at a monitoring station in Tak province.

Authorities have told people to be wary of heat stroke and avoid outdoor activities.

Power consumption records have also been smashed in recent weeks as parts of Asia experience a heatwave.

More than 39,000 megawatts of electricity was used in Thailand on 6 April - beating the previous mark of 32,000 megawatts from last year, said a government spokesman.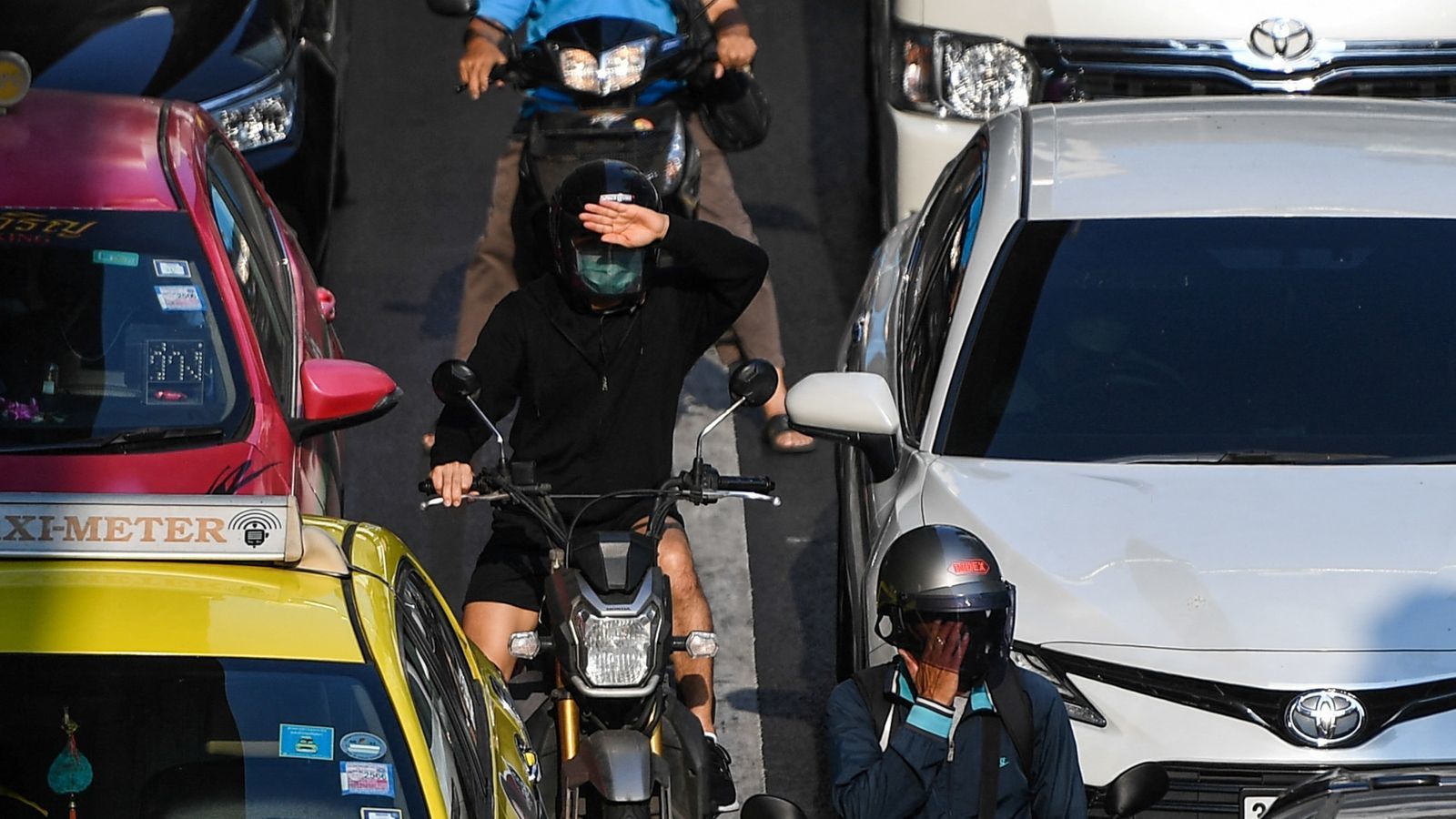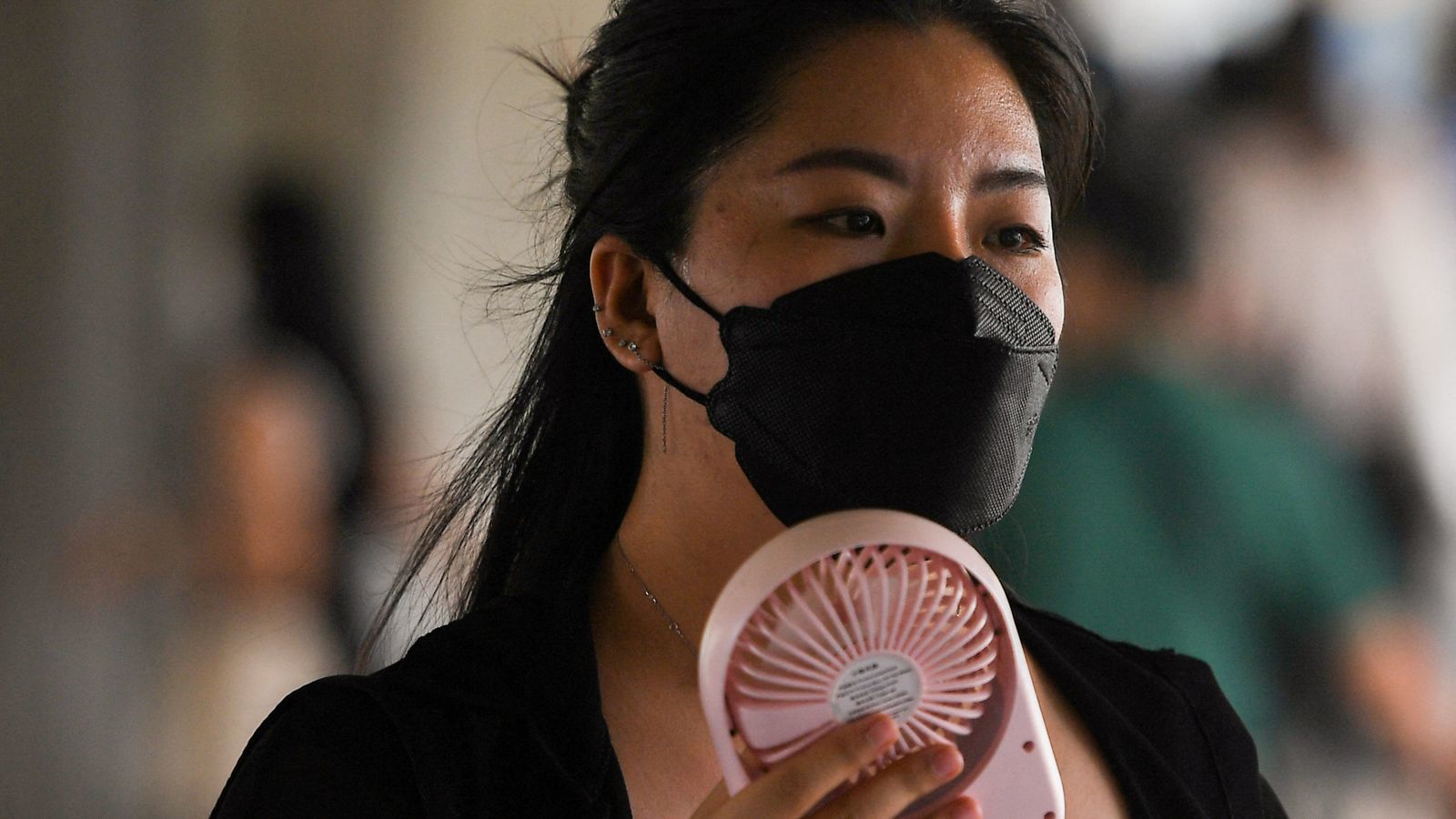 Parts of eastern India and Bangladesh have also been suffering power cuts and shortages due to extreme heat.

Bangladeshi energy minister Nasrul Hamid said on Facebook on Tuesday there was "untold suffering" due to the heat.

"The current unprecedented heatwave, which has resulted in maximum temperatures hitting the highest level in over 50 years, has increased the demand for electricity much more than expected," he said.

Temperatures nudged 43C (109.4F) in the west of Bangladesh and in the capital, Dhaka.

Meanwhile, schools in at least two Indian states - Tripura and West Bengal - shut this week after temperatures reached more than 5C above normal.

The early onset of summer heat has been linked to climate change by scientists, who say more than a billion people in India and Pakistan are vulnerable.

India's weather office said earlier this year that the country was now more likely to experience heatwaves between March and May.