An executive committee member for a Hong Kong taxi group bribed a family of four, and one daughter's boyfriend, to vote for a certain candidate at the 2016 Legislative Council elections, a court heard on Monday.

Li Lam-cheong, who sat on the executive committee of the Taxi Drivers & Operators Association, pleaded not guilty to conspiracy to engage in corrupt conduct by allegedly offering HK$1,000 (US$129) each to Chan Chun-shing, his wife, his two daughters and the elder daughter's boyfriend between April 27 and September 4, 2016.

The alleged payments were to secure their votes for tech executive Eric Yeung Chuen-sing, who was seeking to represent the information technology functional constituency.

Chan, a member of the taxi association, and his elder daughter, Chan Hiu-tung, also pleaded not guilty to a joint charge with Li, and one charge each of engaging in corrupt conduct during an election for allegedly accepting the HK$1,000.

Chan Chun-shing's wife, his younger daughter and the elder daughter's boyfriend have not been charged. The Eastern Court did not hear the details of the purported transactions among the six people on Monday.

But the court did hear that the case involved problematic membership registration with the Institute of Electrical and Electronics Engineers' (IEEE) Hong Kong Section Computer Society Chapter, whose senior members were able to vote in the IT constituency.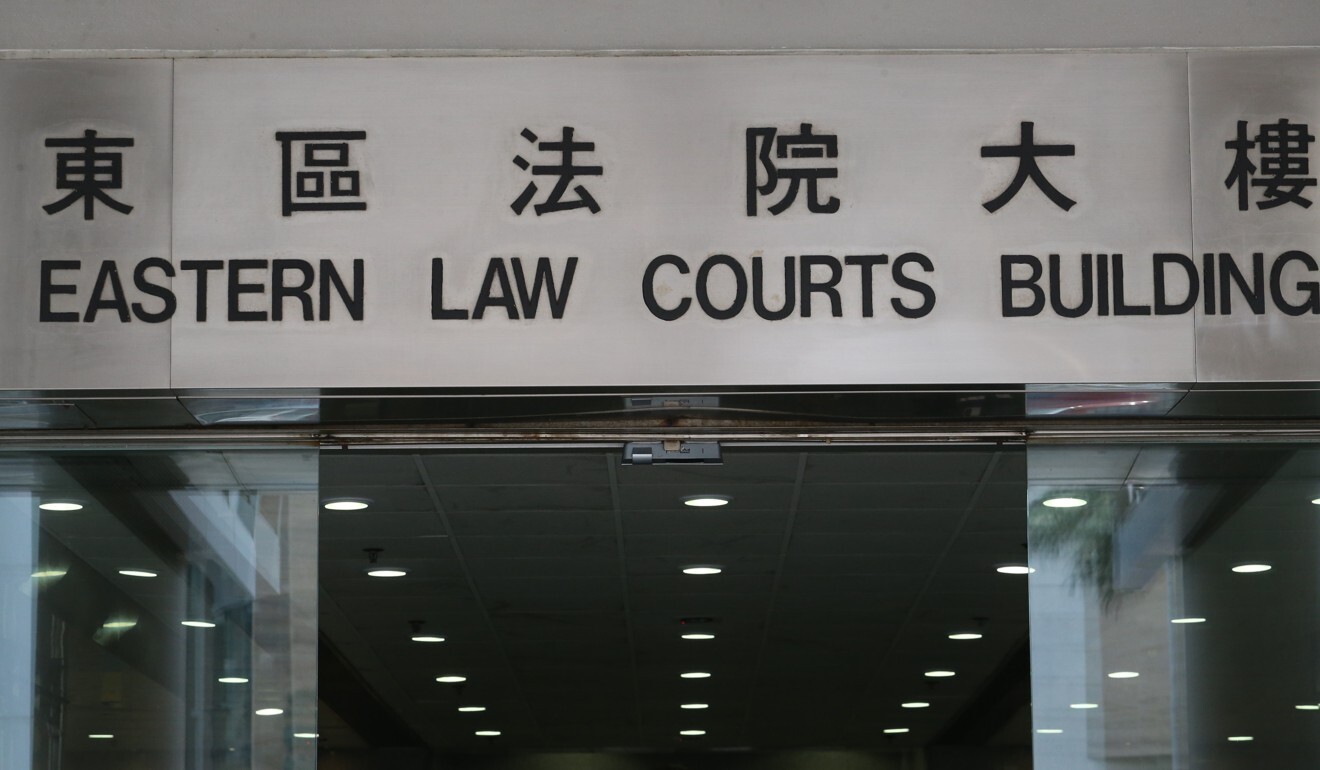 The Eastern Law Courts building in Sai Wan Ho.

Prosecutor David Chan told the court: "The prosecution's case is that the defendants have done much to request IEEE membership, even though they are unqualified."

The IEEE's Hong Kong section saw about 5,000 new members eligible to vote in the IT constituency before the voter registration deadline for the 2016 poll, the court was told.

The prosecutor pointed to an identical typo in the full name of the IEEE on the functional constituency voter application forms the five had submitted to the Registration and Electoral Office, the agency responsible for administering elections.

The prosecution also said the elder daughter sent out a photo of lawmaker Junius Ho Kwan-yiu – a candidate in the geographical constituency of New Territories West – to her boyfriend and said she had received the money, though they noted they did not have direct evidence that Chan voted for Ho.

While the prosecution said they would focus on electoral fraud involving the functional constituency, the message showed the defendant's "state of mind" when it came to allegedly bribing others for the IT constituency poll, they argued.

The trial, which is expected to last eight days, will continue before magistrate Peony Wong Nga-yan on Tuesday.