Taiwan's defence chief has rejected the explanation by Hong Kong authorities for turning back a government flight from the self-ruled island before it could reach a disputed land mass in the South China Sea.

On Friday, Taiwanese Minister of National Defence Yen Te-fa called on officials not to "disrupt the order of international aviation" over a flight to the Pratas Islands a day before. The aircraft was carrying military and coastguard personnel, but was denied entry to Hong Kong airspace.

The plane operated by UNI Air was travelling to the islands when the local aviation authority told its counterpart in Taipei there were "dangerous activities" below 26,000 feet.

As the aircraft was not certified to fly any higher than 25,000 feet, it was forced to return to the southern port city of Kaohsiung.

Yen challenged the official explanation from Hong Kong, and said an investigation had failed to discover anything that might have posed a threat to aircraft.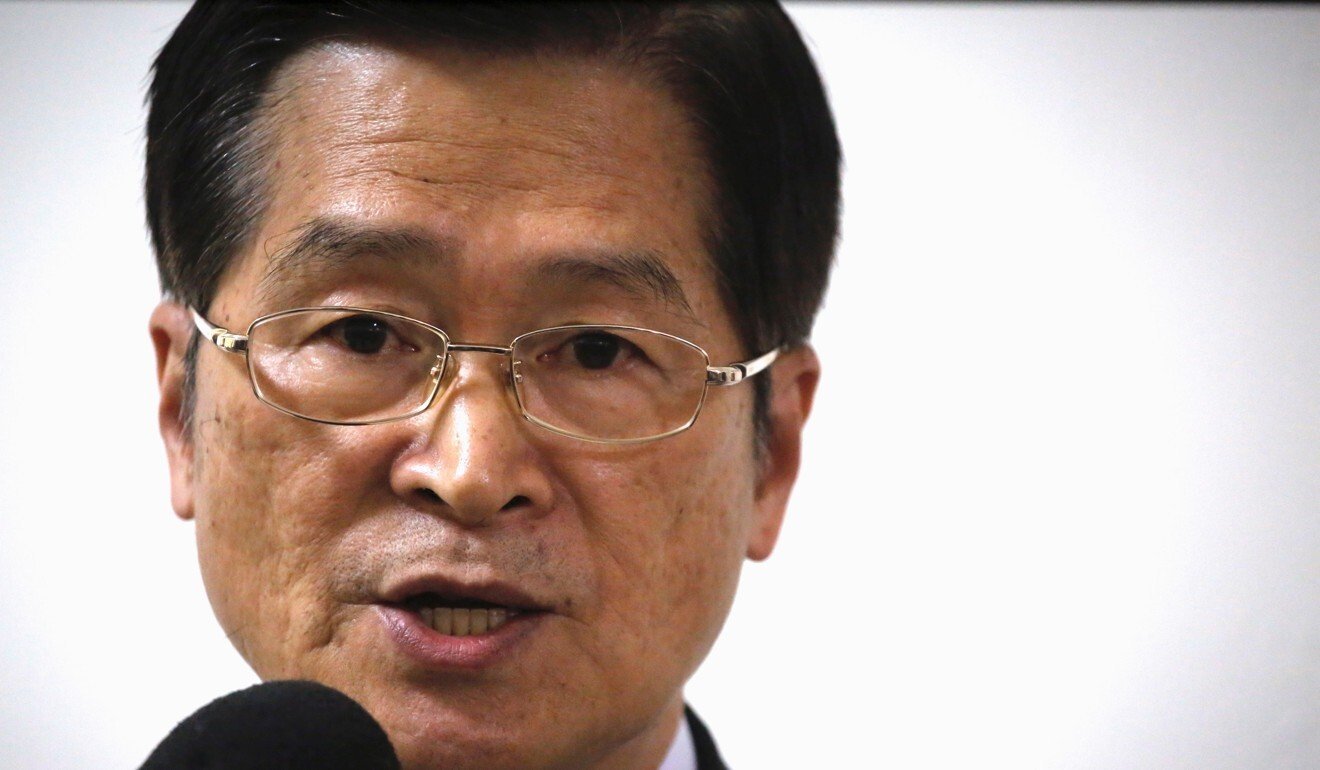 Taiwanese Minister of National Defence Yen Te-fa.

According to Yen, there was no Chinese military activity in the area and China's Maritime Safety body had not issued any warnings.

"We hope that Chinese authorities will abide by the international aviation regulations and place importance on safety. Don't disrupt the order of international aviation," Yen said.

Hong Kong's aviation authority had earlier rejected the suggestion it deliberately impeded the flight and said staff were simply following "established practices and procedures".

"The Civil Aviation Department of Hong Kong notified the Taiwan Air Traffic Control Centre of the minimum safe altitude to be observed for flights," it said. "Afterwards, the Taiwan Air Traffic Control Centre indicated … that [it would] cancel the request for the flight to enter the Hong Kong Flight Information Region."

The Pratas Islands, known as the Dongsha Islands in Chinese, comprise one island, two coral reefs and two banks. They are located about 445km from Kaohsiung, and about 300km from mainland China.

While they are administered by Taiwan, they are claimed by Beijing, which considers Taiwan to be a renegade province. The islands fall within the Hong Kong aviation authority's airspace.

Taiwan operates at least one flight a week to the islands, carrying government, military and coastguard personnel, but they are off-limits to ordinary travellers.

It said Hong Kong had not given any prior warning of potential activities that would have stopped the flight taking off.

Hong Kong lawmaker Jeremy Tam Man-ho, a former pilot, said that if the dangerous activity had been known in advance, airlines would have been told.

"I think for the Civil Aviation Department, what they have done, is say 'we are following all the rules and regulations' without specifically answering the question," Tam said. "When you declare the area has dangerous activities you are affecting all civil aviation and aircraft in the area.

"You have a duty, if you know something is happening, to make the information more widely available."

A check of FlightRadar24 showed other aircraft overflying or following a path close to the Pratas Islands at the same time, but all were well above 26,000 feet.

The department, when asked what the dangerous activities were and when it became aware of them, said it "has nothing further to supplement".