Home Secretary Suella Braverman has admitted the UK government has failed to control its borders, blaming migrants and people smugglers for chaos at Kent's Manston processing centre.
However, she also said the Home Office needed to improve its efficiency.

MPs heard the home secretary had been warned four times keeping migrants at Manston may be breaking the law.

Previous reports suggested Ms Braverman was told failing to provide alternative accommodation was in breach of the law.

Ms Braverman told the Home Affairs Select Committee she would not comment on leaked documents.

However, she said she was aware from September Manston had a problem.

During the committee session, Ms Braverman struggled to reply to a question from Conservative MP Tim Loughton who asked what legal routes were available to refugees who are not part of the Ukraine, Hong Kong or Afghanistan relocation schemes.

"If you are able to get to the UK, you're able to put in an application for asylum," said Ms Braverman.

Mr Loughton responded that for some refugees, illegal entry was the only way to get to the UK.

"I think the point is that there's a shortage of safe and legal routes other than for specific groups of people," he said.

Manston was designed as a holding site for a maximum of 1,600 migrants who arrive on small boats - each for a maximum of 24 hours - but at its peak there were 4,000 people there.

In October, inspectors found families who had been sleeping on mats in the marquees for weeks.

A man who became unwell while staying at the centre died in hospital on Saturday. He is believed to have crossed to the UK in a small boat earlier in November, and Home Office staff are trying to contact his family.

On Tuesday, the Home Office confirmed the site had been cleared, helped by bad weather in the English Channel causing a sustained fall in the number of crossings.

Mental toll

Delays in processing asylum claims are taking their toll on refugees' mental health.

Ubed, an Iraqi Kurd, arrived in the UK by boat 17 months ago with his wife and daughter and claimed asylum in the first few months, but has heard nothing since.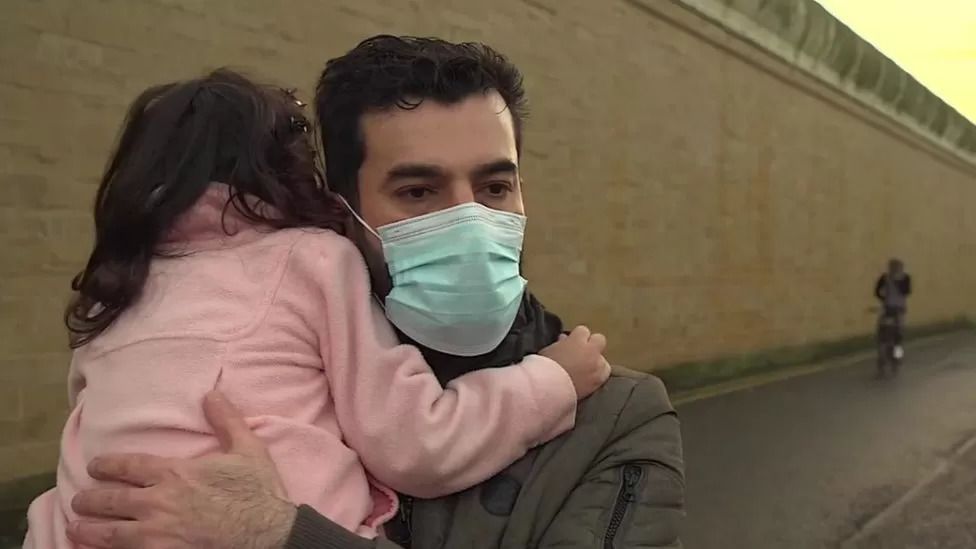 The family is living in one room in a Wakefield hostel while they wait for a Home Office response to their case.

"When I first came to the UK I was happy. I arrived and felt safe. Since that time it's got worse. My mental health and my family's mental health is degrading," Ubed told the BBC.

Dame Diana Johnson, who chairs the select committee, said Ms Braverman was told on 15 and 22 September and 1 and 4 October that the Home Office did not have the power to detain migrants waiting for onward accommodation.

The committee heard that 36 people who had been held in Manston had been returned to Albania, under the government's agreement to return migrants and offenders.

This is out of 12,000 Albanians arriving in the UK this year, up from 800 last year and 50 in 2020, according to official figures.

Dan O'Mahoney, the Home Office's clandestine channel threat commander, also said there was one Albanian police officer working with officials at the Kent camp.

Efficiency drive

Tory MP Lee Anderson told Ms Braverman more asylum seekers are being housed in hotels because "the Home Office has failed to control our borders and it's not fit for purpose at the moment".

Ms Braverman said: "We have failed to control our borders, yes, and that's why the prime minister and myself are absolutely determined to fix this problem."

Earlier Ms Braverman told MPs: "I am very clear who's at fault.

"It's the people coming here illegally, people smugglers, people who are choosing to take an illegal and dangerous journey to come here for economic reasons."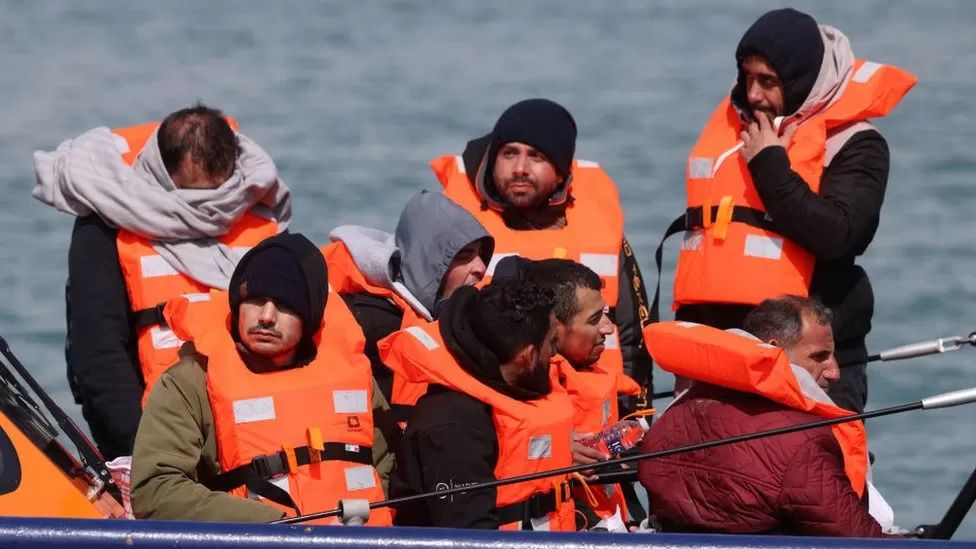 The home secretary is aiming to quadruple the rate at which asylum cases are processed by staff as the government attempts to tackle the backlog in the system.

Ms Braverman told the committee that, on average, each staff member was deciding one asylum case per week at present.

The Home Office has doubled the number of asylum staff to more than 1,000 and plans to recruit another 500 decision-makers by March.

Ms Braverman said: "We want to deliver sustainable changes to reach a minimum of three decisions, per decision maker, per week by May."

The ambition is four decisions per week, she added.

Ms Braverman was also pushed by MPs on the government's policy to send some asylum seekers to Rwanda in a bid to reduce the numbers crossing the Channel.

The plan, under which the UK has paid Rwanda £140m, is currently on hold as it faces a legal challenge in the court.

The home secretary insisted she still had confidence in the scheme and believed the courts would rule it to be legal.

Matthew Rycroft, the most senior civil servant in the Home Office, said it did not yet have evidence the scheme would be value for money.

Responding to the issue of the lack of safe and legal routes into the UK, a Home Office official said the UK had offered asylum to more than 380,000 people since 2015, including those from Hong Kong, Syria, Afghanistan and Ukraine.

The official outlined other legal routes for people from other countries.

"Our UK Resettlement, Community Sponsorship and Mandate schemes are accessible to refugees who have been assessed for resettlement by the UNHCR, and we do not seek to influence which cases are referred to us," said a statement.
Suella Braverman blames the "people smugglers" and "people coming here illegally" over Channel boats crossings.
What safe and legal routes are there to the UK?