Simon Cowell admitted breaking the rules on Britain's Got Talent when an emotional performance left all the judges tearing up.
The media mogul, after Bruno Tonioli insisted he couldn't press the Golden Buzzer for a third time, went on to throw the rulebook out the window and sent the act straight through to the semi-finals.

Concluding Saturday's round of auditions, dance group Unity performed an 'astonishing' routine to Wrabel's The Village.

Aged 16-25, the group of college friends performed a piece about 'being told that you can't or you're not enough'.

Alesha Dixon and Amanda Holden, alongside Bruno and Simon, were left visibly emotional at the performance, with the former Strictly Come Dancing judge tearing up.

The powerful act saw one auditionee tell the audience: 'I'm Declan, and labels don't define me, I push the gender boundaries but don't allow discrimination to change who I am.

'People stare and say things, they try to label me, they say I can't be who I am, I will.'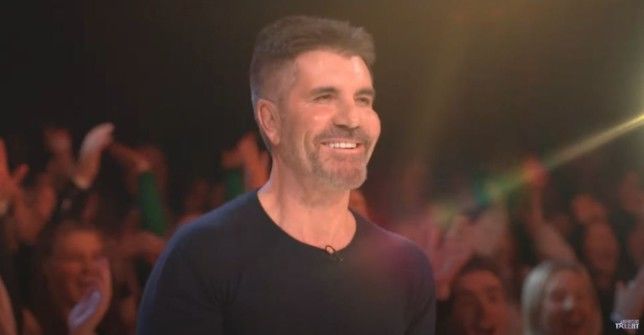 Simon Cowell threw the rule back out the window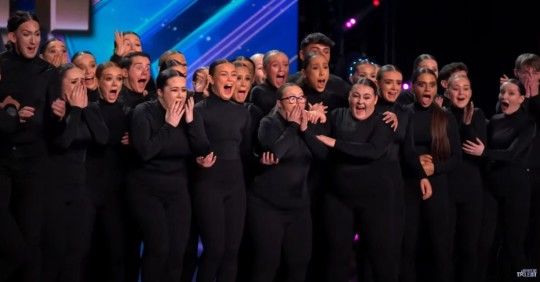 The incredible performance was awarded a Golden Buzzer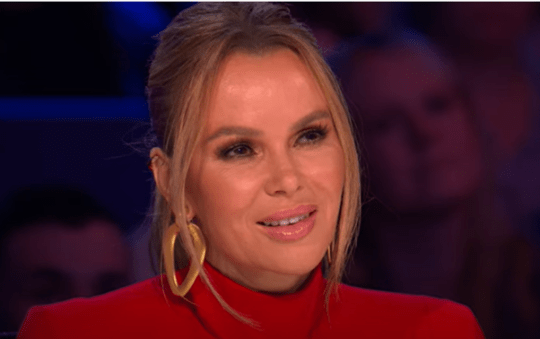 Amanda Holden grew emotional

Another said: 'I'm Junior, growing up I was bullied for my love of dance.

'Dancing makes me feel free, and allows me to act out my feelings in a safe place.

'Bullies ruined this, I was beaten up and called names, all because a boy loved to dance.'

His comments left many in the audience tearing up, while dancer Bruno was left fighting back tears as Amanda's eyes glossed over.

At the end of the incredible performance, with all four judges giving them a standing ovation, the crowd were screaming: 'Golden Nuzzer.'

'You can be anything and anyone you want to be in life, the message is loud and clear, the execution artistically, your choreography was superb,' Bruno praised.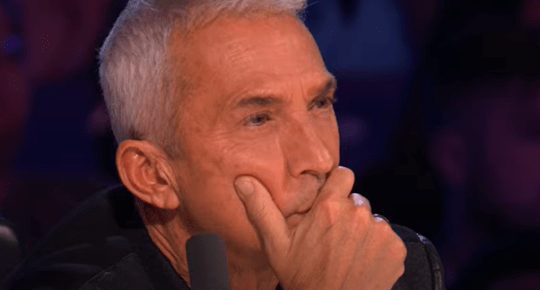 Bruno Tonioli fought back tears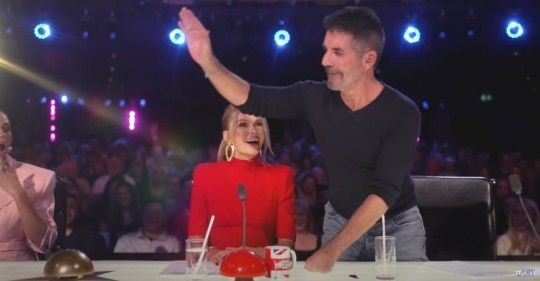 Simon pressed the Buzzer at the last minute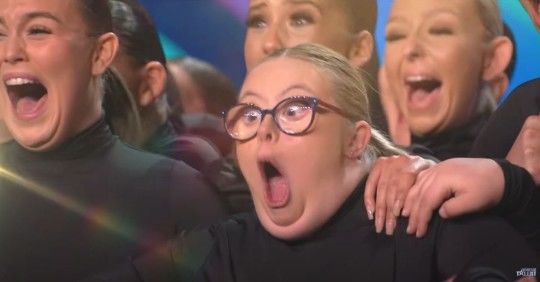 Unity was sent soaring through to the semi-finals

'There aren't any golds left,' Ant McPartlin and Declan Donnelly began backstage.

Meanwhile Bruno told his fellow judges: 'I've already done it twice, I can't anymore.'

Simon added: 'I thought that actually was astonishing - the way that you got your message across, it was so strong.

'It was an audition I will never forget.

'What you've done, you've done it your way.'

He then said: 'We don't have any Golden Buzzers left... but sometimes I feel you should break the rules.'

The former X Factor judge then sent the act soaring through to the semi-finals, as Dec said: 'I don't know what's going on anymore!'

Simon added: 'Honestly you deserve that Golden Buzzer, that was absolutely beautiful.'