Shenzhen authorities plan to hire four young Hongkongers as civil servants as part of their first recruitment drive targeting applicants from the city and Macau, with the local government calling it an "ice-breaking" move.

Last December, state-owned media China News Service reported that a total of 446 candidates with residency in either Hong Kong or Macau had applied for five civil service openings in Shenzhen, created as part of Beijing's Greater Bay Area plan.

The positions spanned duties such as administrative work, financial regulation, as well as urban planning and monitoring roles in the medical sector.

Shenzhen authorities revealed on Tuesday that three other young Hong Kong candidates had already been selected in the first batch of civil servants from the city, under a separate recruitment process launched by the Guangdong provincial government.

Of the three, two work in market regulation under the Shenzhen administration, while another reports to the technological innovation and economic services authority of Dapeng district.

The Shenzhen government on Tuesday announced it was planning to hire another four young candidates from Hong Kong. Of this group, two will work in Shenzhen's financial regulatory bureau and the Fubao subdistrict office.

Mainland authorities said Hong Kong and other cities in the country had organised exchange programmes for civil servants since 2002, but the latest measure was prompted by the bay area plan, a scheme aimed at transforming Hong Kong, Macau, and Shenzhen, along with eight other mainland cities, into an economic and innovation powerhouse.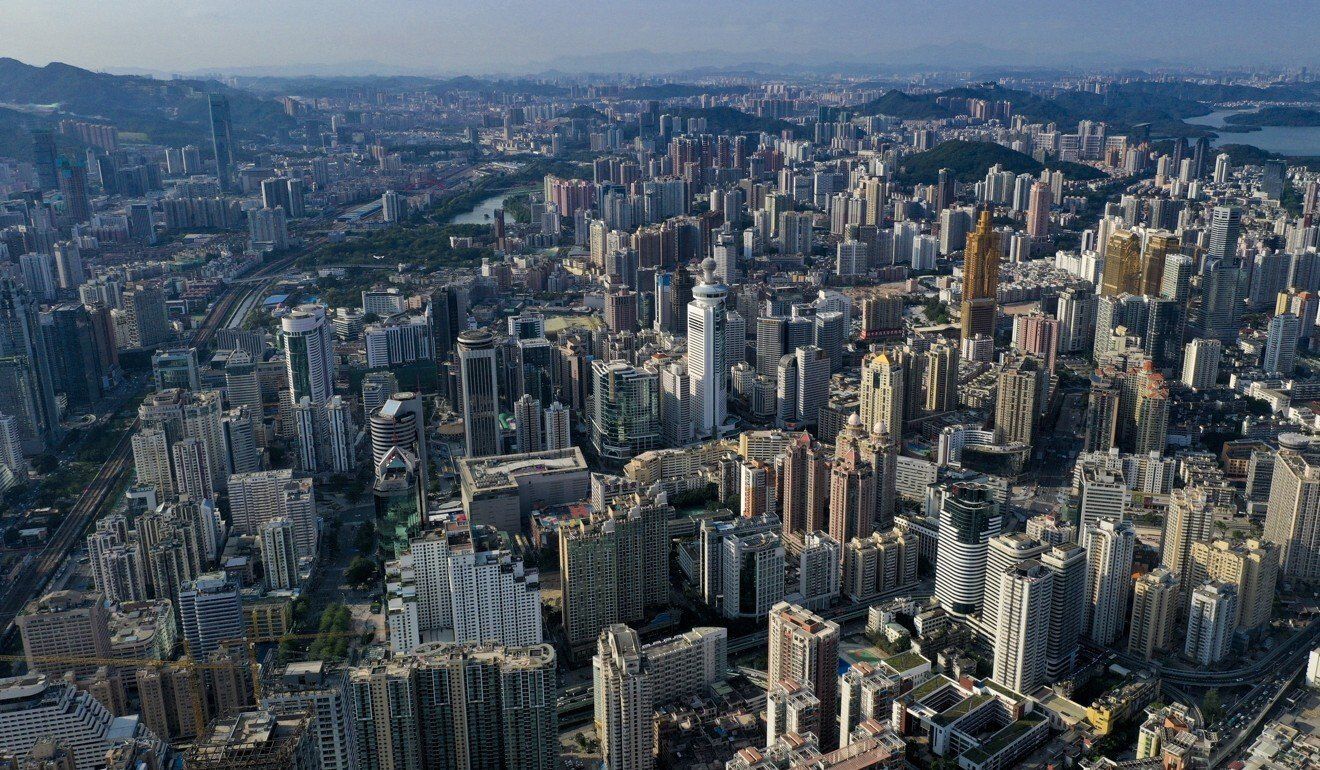 It is the first time Shenzhen is targeting to recruit civil servants from Hong Kong and Macau.

"It was the first time Shenzhen targeted its recruitment at people from Hong Kong and Macau, this was ice-breaking," the Shenzhen government wrote on its social media account.

"Having Hong Kong and Macau people work together as civil servants in Shenzhen is an important signifier of the in-depth integration of the Greater Bay Area."

Last week, Chief Executive Carrie Lam Cheng Yuet-ngor revealed that Hong Kong would send more public servants to work across the border in the bay area as part of an extended exchange deal to be signed with mainland Chinese authorities.

She said she hoped the public servants taking part in the programme would better understand how various cities in the area promoted their policies and work.

According to a survey conducted by Baptist University last year, graduates in Hong Kong earned an average salary of about HK$168,000 (US$21,638) to HK$192,000 a year.

In comparison, mainland China's national average annual wage for those employed in the non-private sectors in 2020 was just 97,379 yuan (US$15,125).

Hong Kong's pro-establishment figures welcomed the recruitment of the city's young residents as civil servants in Shenzhen, saying it would open a new career path to those interested.

Noel Shih, chairman of the Democratic Alliance for the Betterment and Progress of Hong Kong's youth branch, hailed the hiring plan as a milestone in the cooperation between the two cities. He said the policy would offer local young people more opportunities.

"It opens a door for those who are interested in career development in the mainland city. In the past, people just went there mainly for starting up a business or working in some companies," Shih said. "This is the first time they can get into the government establishment."