A large blaze at a coastal park is believed to have started accidentally following the use of fireworks at an event, Kent Fire and Rescue said.
The fire at Barton's Point Coastal Park in Sheerness, Kent, started just before 22:00 BST on Saturday.

Footage taken at the event appears to show model planes flying around, shooting fireworks at the ground.

Chase Silverstein, from Sheerness, told the BBC the grass caught fire a short while later.

"It just kept burning and burning", he said.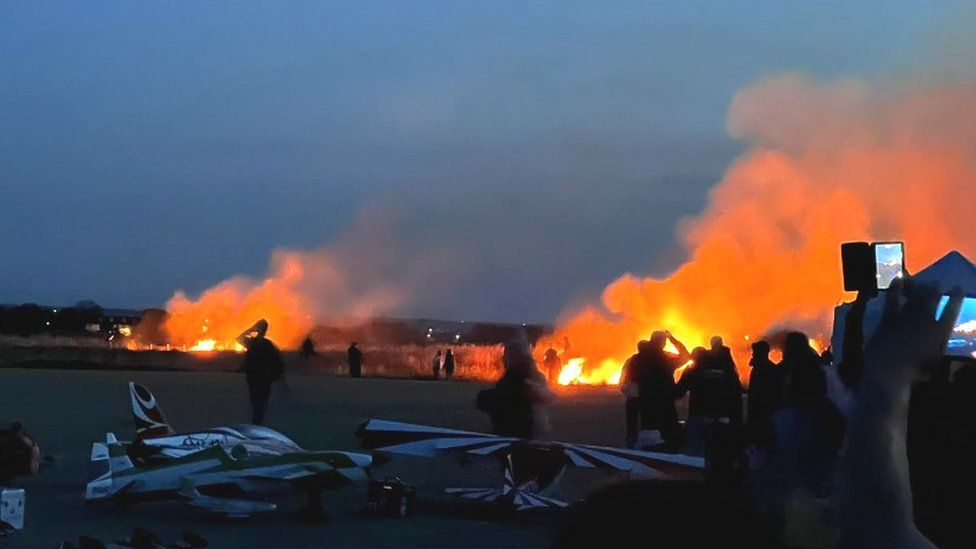 Model planes can be seen the foreground as the fire burns behind them

At the height of the blaze, five fire engines battled the flames as they engulfed 1.5 hectares (3.7 acres) of grass.

Mr Silverstein, who had been helping to marshal the event, said despite firefighters' efforts, it kept reigniting.

People living near Marine Parade, in Sheerness, were told to close windows and doors due to the smoke during the night.

But by 08:30 BST on Sunday, the fire had been extinguished. There were no reports of any injuries.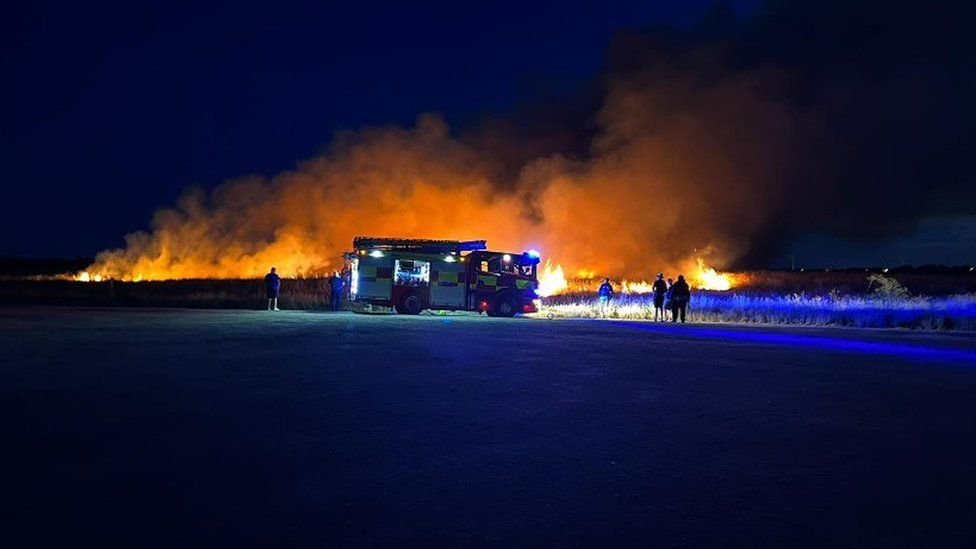 The fire service stayed at the scene all night fighting the blaze