Shanghai's local authorities have introduced some of the most draconian policies in years to curb speculation in residential real estate, including rules to define property rights among estranged couples in the nation's costliest housing market.

Divorced homebuyers will no longer be considered first-time buyers for a period of three years if they had owned a property during their marriage,according to a notice by the Shanghai Housing Bureau. That means the buyer will need to put more money up front to buy a home, without the higher mortgage allowances enjoyed by first-time buyers.

The move is an attempt to crack down on married couples who fake their separation on paper – but cohabiting in practice – to qualify for allotments or mortgage entitlement to buy property. It followed a 10.3 per cent jump last year in the average price of lived-in homes in Shanghai, China's premier commercial hub, a faster growth pace than any other major urban centre in the country.

"The new regulation will curb the practise of fake divorces in China," said Sherril Sheng, director of research at JLL in China. "It is a reasonable step to close loopholes."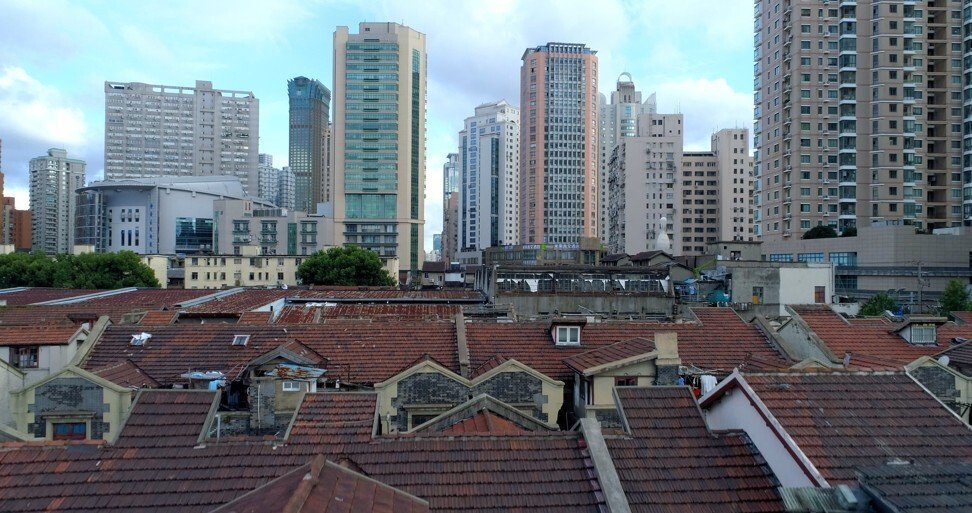 One of the very few remaining old Shanghai-style residential areas soon before its demolition, to make way for modern buildings, such as those seen in the background on August 19, 2018.

A dearth of investible options has propelled China's rising middle class to seek the sanctuary of a variety of get-rich-quick and exotic schemes, from speculation in Pu'er tea to parking their savings in fixed assets. Sales of new homes rose 21 per cent in 2020 to a four-year high of 9.2 million square metres, while transactions in the secondary market jumped 82.7 per cent, according to Savills.

In fake divorces, one of the estranged parties will claim ownership of their home, leaving the other to qualify for first-home mortgage allowance. First-home buyers are entitled to borrow up to 65 per cent of their property value, with the mortgage entitlement dropping to 50 per cent for the second home, and down to zero for the third property. A similar curb was introduced in Shenzhen, the technology megapolis in southern China, last July.

"Shanghai is not the first city to close the loophole of fake divorces for the purpose of buying homes, and it will not be the last," said Sheng. "Following the principle of city-specific policies, if a city detects risk of overheating, the local government may tighten policies to stabilise expectations."

The curb was accompanied by other measures to deter speculation. A value-added tax of 5.3 per cent on the sale of residential property will be dutiable for a five-year holding period from the date of purchase, extended from the previous two years, according to the new rule announced by the Shanghai government on Thursday.

Still, these measures may do little to halt the momentum of Shanghai's housing market, where the average price of new homes rose 3.2 per cent last year to 55.739 yuan per square metre, while second-hand property jumped 10.3 per cent to 42,400 yuan per square metre.

"It is unlikely to have a meaningful impact on the overall market," said Savills China research head James Macdonald. "The policy is primarily designed to close known loopholes, while not [placing any] restriction on demand from real purchasers."