Encouraging abuse victims to come forward without a specialist support system in place is "totally irresponsible", campaigners have said.
In an open letter, 150 signatories including Rape Crisis and Refuge, are calling for fully-funded support to be included in the upcoming Victims Bill.

It was written by a woman whose friend helped convict their abusive running coach but then took her own life.

The government says it is improving support for victims at every stage.

The letter's author Charlie Webster and her friend Katie belonged to the same running group in Sheffield as teenagers. But the best friends never shared with each other that that their coach Paul North had sexually abused them over many years.

In 2002, North was jailed for 10 years after Katie and another victim reported him to police. Then aged 18, she had found the strength to give evidence against him in court.

But once North was convicted, Katie's mother Sue said her daughter was abandoned by a criminal justice system that seemed more interested in the offender than the victim.

"In a way, she was sacrificed," she told the BBC. "She got let down by the police, by the running club, and she got left hung out to dry."

Katie was offered very little therapeutic support during the court process and nothing over the next 20 years.

"I can't see how she could have been expected to have got over that and just got on with life," Sue added.

While North served just half of his sentence, his victims were left to deal with their ongoing trauma. For Katie, this culminated with her taking her own life at her home in Australia in January this year aged 39. Her mum said she had never got over what had happened.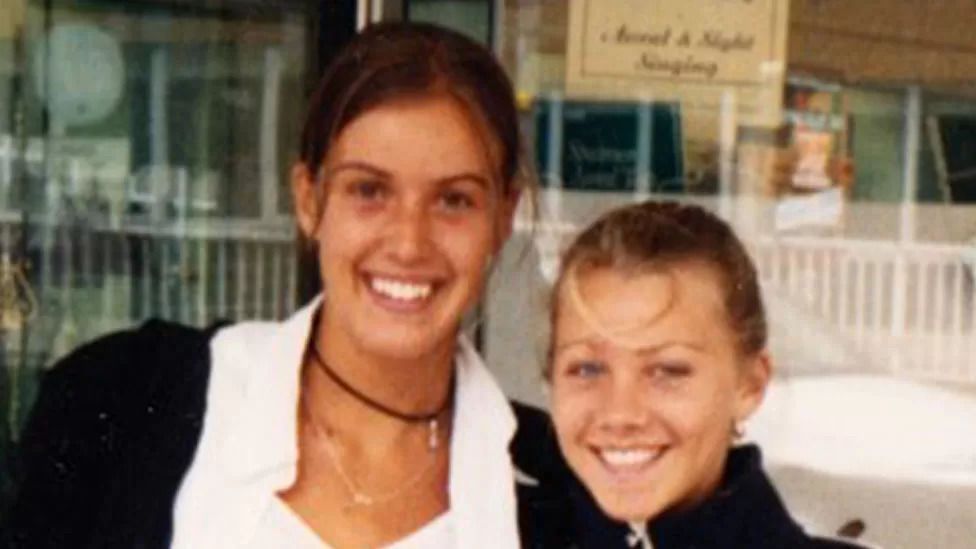 In her open letter, Charlie (pictured left) wrote that Katie (right) deserved better than how she was treated

The Victims and Prisoners Bill, which is aiming to offer improved, legally-defined support to crime victims in England and Wales, is to be debated by MPs in the Commons on Monday.

But campaigners are concerned that a key element is missing - guaranteed funding written into law to provide the specialist support services needed to help these victims recover from their trauma.

Ms Webster and charity Rape Crisis have sent the letter to the Justice Secretary Alex Chalk. Its signatories include other charities like Women's Aid, plus athletes Sebastian Coe and Paula Radcliffe.

In the open letter, Ms Webster shares Katie's story, explaining that her friend had done what society had asked of her.

"She spoke out, she stood tall despite victim blaming and because of her courage, others were saved," she writes. "Katie did her duty to society. But what about Katie? What did the system do to help her? She deserved better."

Ms Webster urges the justice secretary to ensure sufficient multi-year funding is allocated to ensure victims are given access to counselling and emotional support to help them rebuild their lives.