A mother and her partner tortured her teenage son in a weeks-long campaign of abuse that culminated in his death, a court has heard.
Sebastian Kalinowski, 15, endured a series of escalating "punishments" behind closed doors for alleged bad behaviour, a jury was told.

He died at his home in Huddersfield last August as a result of untreated rib fractures, Leeds Crown Court heard.

Agnieszka Kalinowska, 35, and Andrzej Latoszewski, 36, deny murder.

Prosecutor Jason Pitter QC told jurors Sebastian came to the UK from Poland in October 2020, and Ms Kalinowska initially appeared thrilled to be united with her son.

But a friend's description of the "smitten" mother was "to change rapidly", he said.

'Catalogue of abuse'

He told the court that, by the end of the same year, both defendants had come to see the boy as a "hindrance" and began to mete out "cruel" disciplinary measures for minor wrongs.

These "became increasingly more severe and violent over time", he said, and Sebastian was "kept deliberately out of the way of others, either as part of the system of punishment or to hide the abuse".

"It would appear that the punishments were precipitated by things such as Sebastian merely dropping food on his bedroom floor, or even just having gone to the toilet during the night.

"You may conclude that these were attempts to justify what they would present as a need for Sebastian's 'punishments'," he told jurors.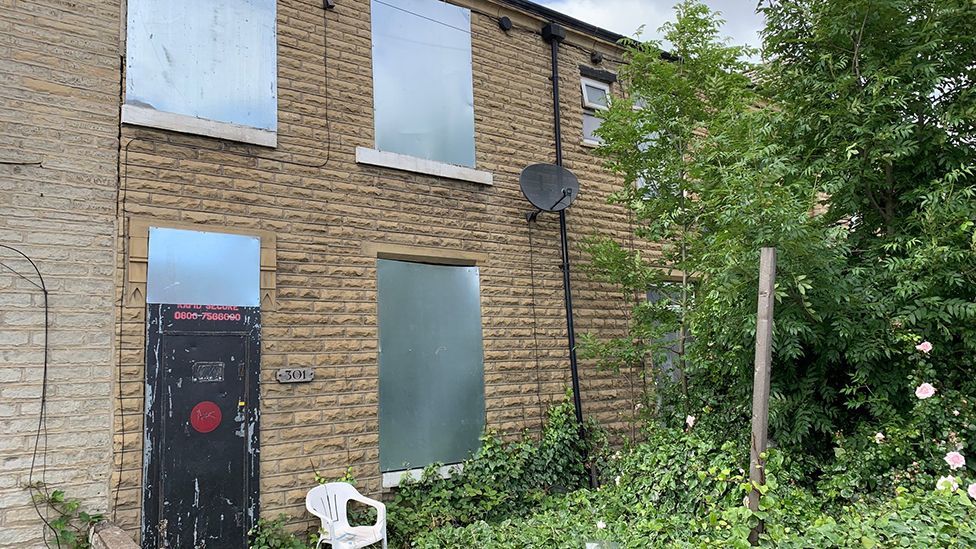 Emergency services were called the to family's home on 13 August 2021

In his opening address to the court, Mr Pitter gave graphic descriptions of the treatment inflicted upon the boy, much of which was recorded on CCTV cameras installed by the couple.

These were partly designed to "monitor and exert control over Sebastian remotely", he said, but the footage, coupled with evidence from the couple's phones, amounted to a "catalogue of abuse".

The footage showed Sebastian being beaten with a bed slat, whipped with an extension cable and stabbed with a needle on separate occasions, the prosecutor said.

He said Mr Latoszewski had been the primary attacker, but Sebastian's mother had been involved at various times.

On 13 August - the day of Sebastian's death - emergency services were called to the defendants' home "after Sebastian had been unconscious for some two and a half hours", Mr Pitter said.

'Reasonable chastisement' defence

Mr Latoszewski said he had found the boy in the bath with his head submerged, suggesting he had drowned, the court heard.

He made "limited efforts" to perform CPR, the court heard, but prior to rescuers' arrival, he was seen on camera apparently attempting to pour water into Sebastian's mouth before then blowing into it.

"Was that the beginnings of an attempt to give the impression that Sebastian had drowned by trying to force water into his airways?" Mr Pitter asked jurors.

The couple both deny murder and alternative counts of manslaughter and causing or allowing the death of a child, as well as a charge of neglect.

Mr Pitter said both defendants would argue their treatment of Sebastian was "reasonable chastisement".

The trial continues.