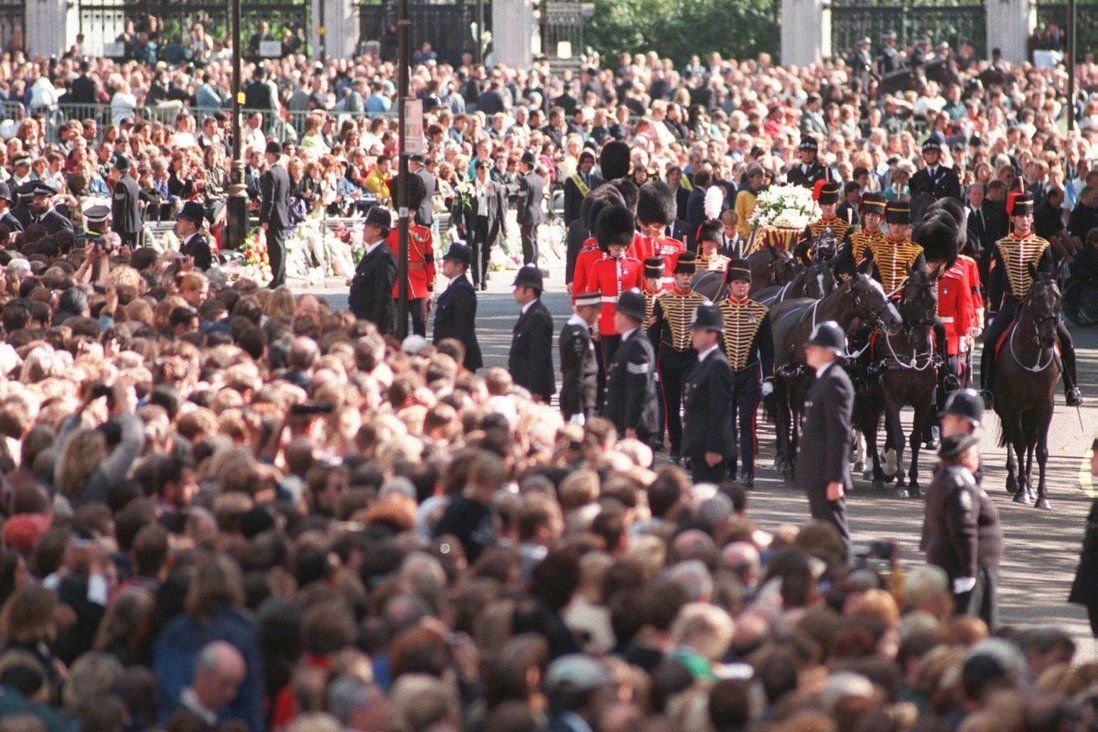 The South China Morning Post's latest NFT collection contains the newspaper's front pages from the second half of 1997, marking news events including the death of Diana, Princess of Wales.
A new collection of non-fungible tokens (NFTs) that feature front pages of Hong Kong's South China Morning Post in the second half of 1997 – a momentous year in the city's history – sold out in just over two hours on Thursday, as the news organisation explores opportunities in the crypto-powered technology.

The digital collectibles, part of the "1997 Series", include 1,303 "mystery boxes", each containing a randomised bundle of five NFTs. They contain the newspaper's coverage of historical events, including the handover of Hong Kong from British to Chinese rule, the Asian financial crisis, and the death of Diana, Princess of Wales.

Buyers can unbox their virtual purchases starting on Friday, a process known as a "reveal".

The first part of the series, which was released last month, sold out within two hours. Collectors of all except one of the 180 front pages agreed last week to show their NFTs, known as ARTIFACTs, on the project's "community wall", allowing users to see part of the Post's 1997 archives for the first time.

"I am thrilled that SCMP's first NFT collection fully sold out, showing strong demand for historical collectibles on the blockchain," said Gary Liu, chief executive of the Post. "We will build on this momentum to serve the growing community of ARTIFACT collectors."

The Post's NFTs are built on Flow, a decentralised blockchain developed by Canadian blockchain game and NFT developer Dapper Labs, creator of the once-popular Cryptokitties.

Each "box" in the latest collection was priced at 97 FUSD, a US dollar-backed stablecoin issued on the Flow network. The sales brought in around US$120,000, the Post said, with some boxes having been given away for free.

The Post, Hong Kong's oldest English newspaper, made its foray into blockchain last July, when it announced an NFT project and launched a blockchain metadata standard for historical and archival NFTs.

The project comes as an increasing number of media companies around the world, including the Associated Press, New York Times and Time magazine, have jumped on the NFT bandwagon and experimented with blockchain-powered technologies.

The Post spun off its NFT business last month into a start-up called Artifact Labs, to be headed by Liu after the appointment of his successor.

The venture was "a transformational step for our 118-year-old organisation", Joe Tsai, co-founder of the Post's owner Alibaba Group Holding and chairman of the Post, said at the time.

The Post hopes to accelerate the growth of its revenue and enterprise value through selling NFTs, while allowing the publishing group to remain on its core mission of journalism, the company previously said in a statement.