The new academic year has seen Hong Kong schools receiving numerous new instructions, as well as guidance and training from the government, on ways to strengthen national security awareness and national education.

The authorities have suggested that schools raise the national flag and play the national anthem, March of the Volunteers, at least five times this school year to help instil a stronger sense of national identity in pupils.

Schools have also been urged to do more to get pupils to understand China's development and its constitution through classroom activities, and by making use of school bulletin boards, exhibitions and competitions.

On Monday, more than 1,000 teachers will attend lectures on national security. New guidelines are also expected soon on likely changes to syllabuses as a result of the sweeping new national security law imposed on Hong Kong by Beijing at the end of June.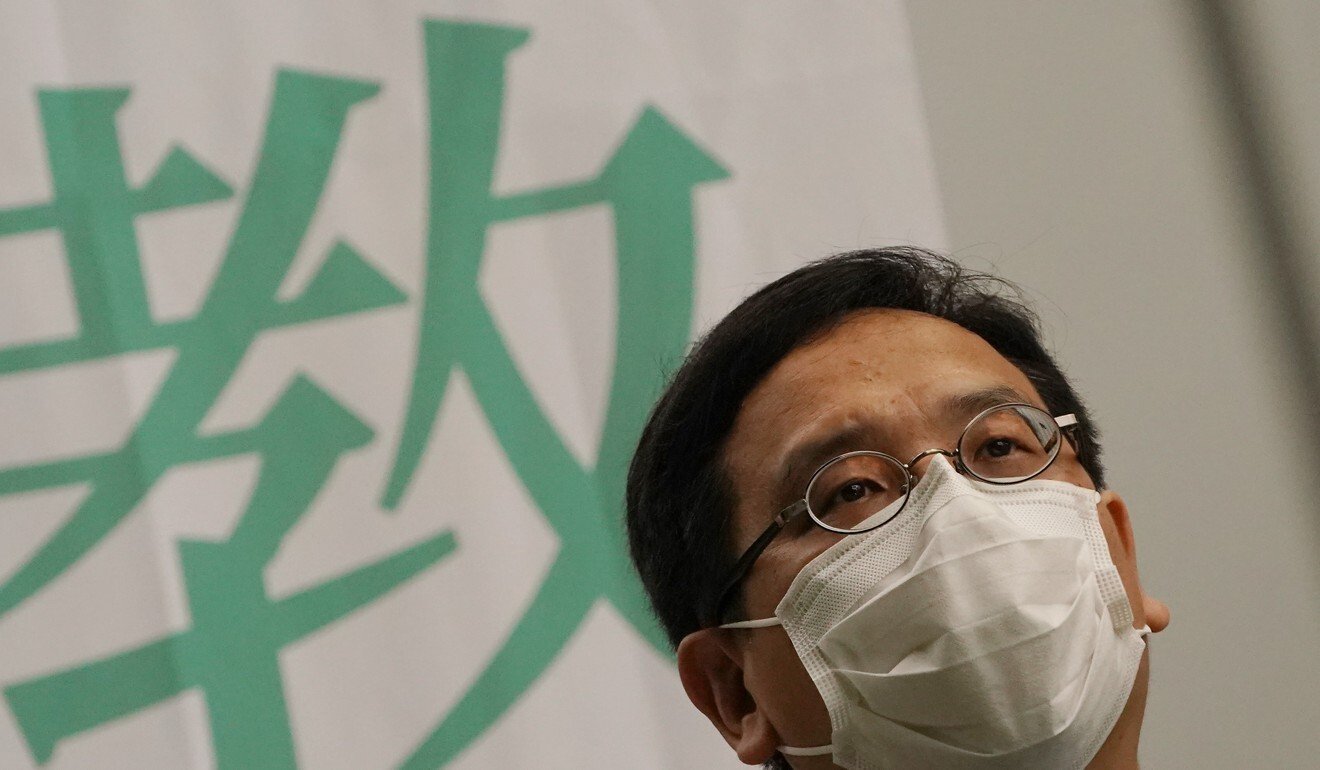 Ip Kin-yuen, of the Professional Teachers' Union, says the flurry of instructions is 'practically a government campaign'.

Teachers who spoke to the Post said the number of circulars sent by authorities since the school year began two months ago was unlike anything they had seen, and principals seemed inclined to mostly do as they were told.

"It is now practically a government campaign, with new and different ways to promote national education and national security on certain important days over the year," said Ip Kin-yuen, vice-chairman of the 100,000-member Professional Teachers' Union.

Students have noticed the changes too.

"At my school, teachers have played more videos related to the Basic Law and national identity that were suggested by the Education Bureau compared to during the last academic year," said Form Six student Carson Tsang Long-hin.

Pro-establishment figures and officials have attacked the city's education sector repeatedly since anti-government protests erupted in June last year and led to the arrest of about 4,000 tertiary and secondary school students and 100 educators.

There were at least 247 complaints about the conduct of teachers between June 2019 and August of this year, including allegations of hate speech and biased teaching materials. Two primary schoolteachers have been stripped permanently of their registration, one over a lesson plan that touched on independence for Hong Kong and freedom of speech.

In June, the Education Bureau announced that all teachers would have to complete a mandatory 30-hour training programme on professional conduct and national development through electives provided by the bureau, universities and schools.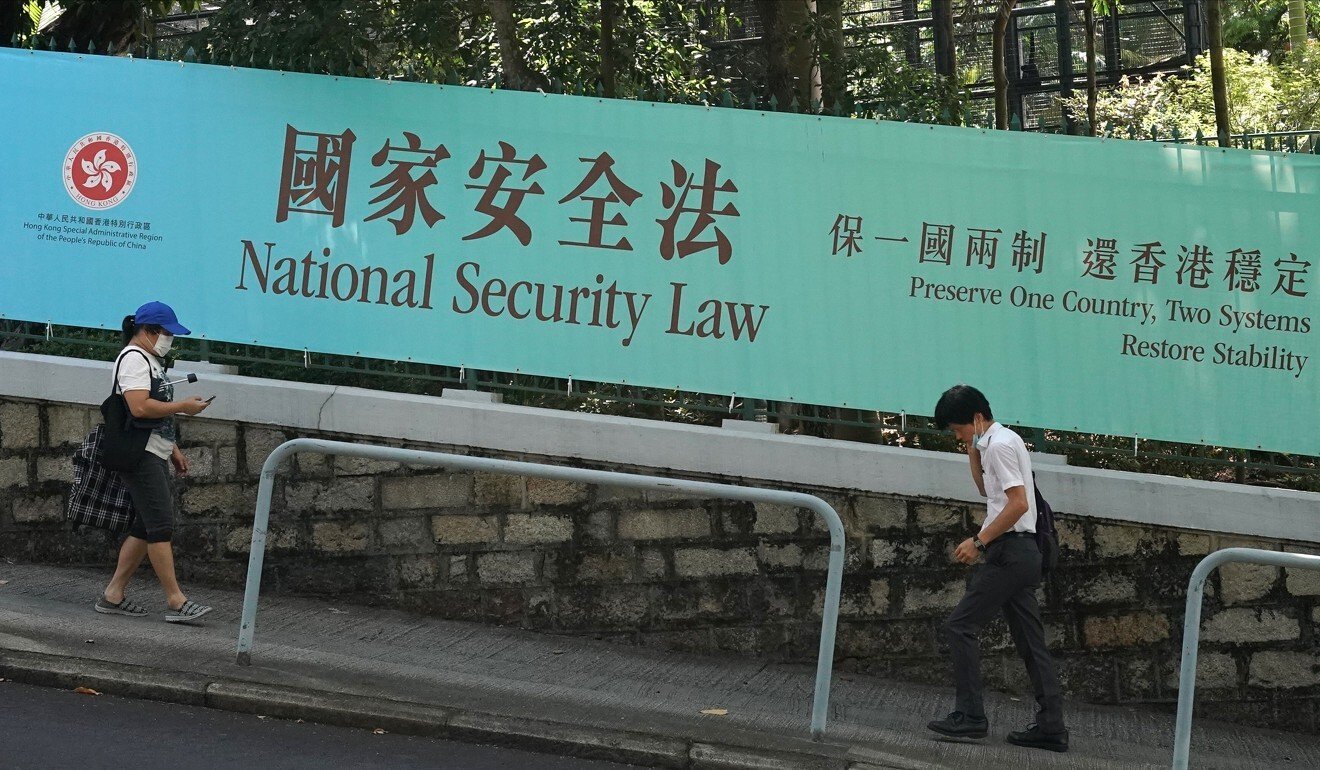 People walk past a banner advertising the National Security Law on Albany Road in Central.

New teaching materials provided to local schools for the academic year exhort students not to take part in unlawful activities "in the name of pursuing justice", and stress that the notion of independence for Hong Kong has no standing in international law.

In September, schools were told to plan year-round activities such as quizzes, debates and sharing sessions to mark the 30th anniversary of the promulgation of the Basic Law, the city's mini-constitution, to improve students' knowledge of the document, as well as China's constitution and national security.

On Monday, up to 1,800 teachers will join a seminar held by the Education Bureau's Curriculum Development Institute titled "National Security and Our Daily Lives". It will be conducted by Simon Lee Hoey, an expert in Hong Kong's mini-constitution and a member of the city government's Basic Law Promotion Steering Committee.

The 2½-hour event, for teachers, panel heads and school chiefs at government-run, subsidised and private schools, is one of the electives under the mandatory training scheme. Among other things, it will cover ways for educators to adopt "a holistic approach to studying national security".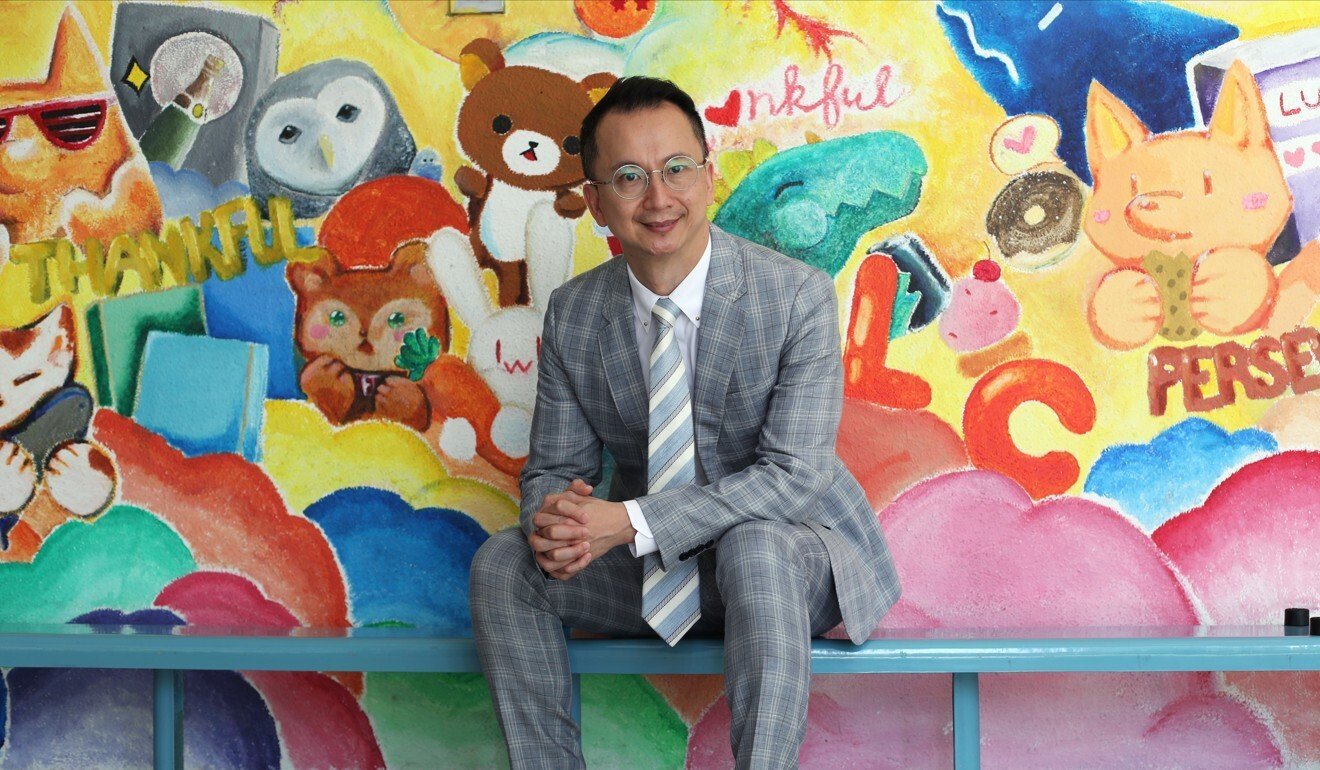 Lin Chun-pong, chairman of the Hong Kong Association of the Heads of Secondary Schools.

About 200 teachers are expected to attend in person, with others joining online. A check by the Post found one of the two online sessions, each with a capacity of 800 participants, was already fully booked.

"In terms of national security education, we have known there would be staff training. As new information keeps popping up, it might not be a bad thing for teachers to learn more," said Lin Chun-pong, acting chairman of the Hong Kong Association of Heads of Secondary Schools, which represents most of the city's 500 secondary school principals.

Lin said the flurry of new guidelines was mostly meant for schools to refer to, and was in addition to what they had already been doing, including civic, moral and national education classroom activities.

Chu Wai-lam, principal of Fung Kai No 1 Primary School, said his school would introduce the new activities and carry out the various suggestions. Its teachers have signed up for the seminar, and the school plans to do more to promote national identity education for its pupils.

"Unlike during last year's protests, there have been fewer opposing voices when schools began rolling out these activities and events," said Chu.

On December 4, his school will hold a flag-raising ceremony, play the national anthem and hold a sharing session for students to commemorate China's National Constitution Day, as suggested by the education authorities.

School heads said they expect more new guidelines related to national education and development to be issued over the coming months.

A primary schoolteacher with more than 20 years' experience told the Post that some teachers felt uneasy about what was clearly a push by the authorities to draw up activities that instil national identity.

The Education Bureau's directives appeared to be a form of "political assignment", and would make the workload of teachers heavier, she said.

"Schools cannot pretend not to follow the suggestions from circulars," she said.

Student Carson Tsang said the authorities' campaign to instil national identity in students appeared to be a political move.

"The government has been trying to suppress critical thinking among students since the protests," said Tsang, 17, spokesman of his school's student concern group.

Replying to queries from the Post, an Education Bureau spokeswoman denied the various circulars and events amounted to a "political assignment".

"Instilling national identity in pupils has been an important learning goal for primary and secondary education, as well as a natural responsibility for schools," she said.

"It is only natural and responsible … that the Education Bureau provide support for educators to explain the constitution and the Basic Law, as well as elements related to national education, to students so that they can get the correct kind of information."