Russia's ex-president Dmitry Medvedev on Wednesday called for the "physical elimination" of Ukraine's president Volodymyr Zelensky after Moscow accused Kyiv of a drone attack on the Kremlin.
"After today's terrorist attack, there are no options left aside the physical elimination of Zelensky and his cabal," said Medvedev, who has been increasingly hawkish since Moscow's Ukraine offensive.

Vyacheslav Volodin, the speaker of the Russian Duma and Putin ally, also weighed in, calling for a tough reaction against Ukraine.

"We will demand the use of weapons capable of stopping and destroying the Kyiv terrorist regime," Volodin said.

Russia earlier on Wednesday accused Ukraine of a failed attempt to assassinate President Vladimir Putin in a drone attack on the Kremlin citadel in central Moscow, and threatened to retaliate.

Ukrainian President Volodymyr Zelensky rejected the claim and said his country would soon start a counteroffensive on its own soil against Russian forces.

US Secretary of State Antony Blinken also cast doubt on the veracity of the report.

"I've seen the reports. I cannot validate them, we simply don't know," Blinken said at an event in Washington. "I would take anything coming out of the Kremlin with a very large shaker of salt."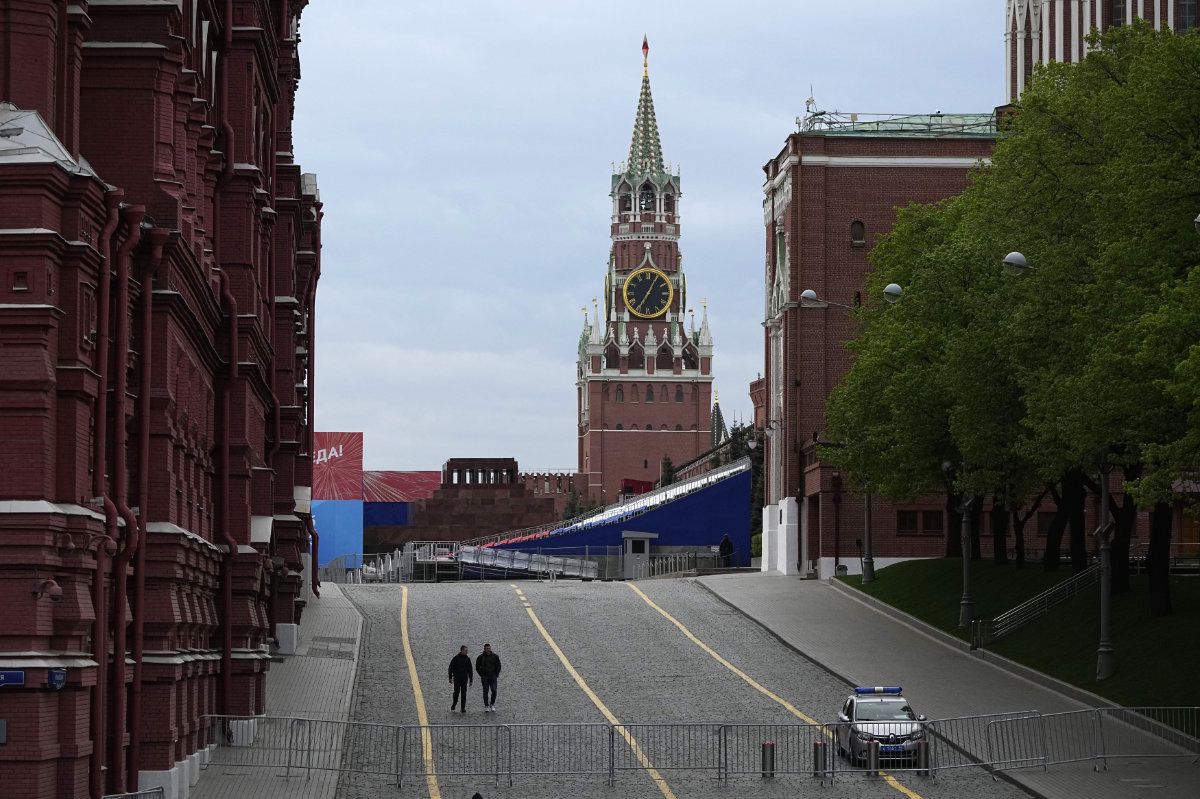 A view of Moscow's Red Square closed on May 3, 2023, for Victory Parade preparation, with the Spasskaya Tower in the center.

On Moscow's iconic Red Square, AFP saw some people climbing external stairs onto the domed roof of a building known as the Kremlin Senate, which houses the presidential administration.

The roof appeared to be unscathed despite unverified images circulating on social media apparently showing it being struck by an explosion from a possible drone.

People were walking freely in the area and there was no strengthened police presence.

Banners and seating have already been set up ahead of the May 9 parade, which Moscow has vowed will go ahead.

But on the streets of Moscow, there were people who were shaken and confused.

"I feel something between shock and suspicion," said 21-year-old student Viktor.

"It is not very clear yet whether this is really some kind of military act or is it just a staging for unclear purposes."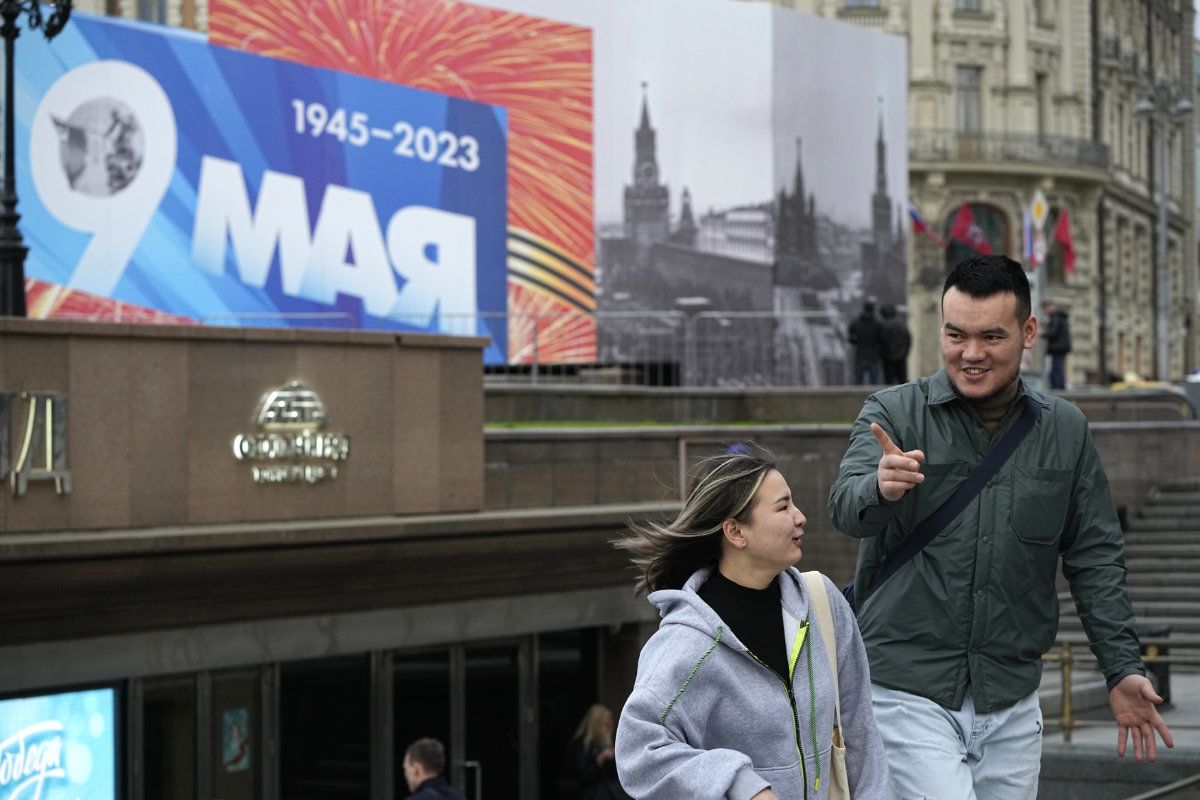 A couple walk on May 3, 2023 near the Red Square and Moscow Kremlin decorated for the Victory Day military parade which will take place on May 9.

Others said this kind of major incident in Russia was only a matter of time, after months of drones hitting the country and increased apparent sabotage in recent days.

The last five days have seen two trains derailed by explosions, oil depot fires near and in Crimea, and power lines blown up near Saint Petersburg.

"I was waiting for something like this to happen," 71-year-old Vera Ilyinichna said.

The pensioner said it was good the drone had not hit a residential building.

"The Kremlin is better protected," she said.

"But residential buildings, where old people and kids live, where we work, that worries me more."