Tai, 57, will be sentenced on May 24. Although he completed a 16-month prison sentence for Occupy Central in October, he remains remanded in custody for conspiracy to commit subversion for alleged involvement in the primary election case of 2020.

The former associate professor of law at the University of Hong Kong, who claims to be retired now, pleaded guilty before district judge Anthony Kwok Kai-on to four counts of illegally incurring election expenses.

Jointly charged on the four counts were directors Ip Kim-ching, 55, and Sek Sau-ching, 50, whose relatively minor roles, backgrounds and attitudes led the Department of Justice to offer no evidence against them.

They were freed on a 12-month bind-over order that comes with a potential HK$40,000 fine.

The court heard that before the Legco election on September 4, 2016, Tai unveiled to voters a polling strategy to take half of the Legco seats by recruiting them to cast ballots for particular candidates based on ThunderGo's recommendations.

Half-page ads were placed on August 9 that year followed by full-page ones on September 2 and 4 in Ming Pao Daily and Apple Daily urging people to vote according to the ThunderGo plan.

The cost of the ads - HK$133,540 for Ming Pao and HK$120,000 for Apple Daily - was settled by Egg Alliance, of which Ip and Sek were authorized signatories of its bank accounts.

Tai's barrister Randy Shek Shu-ming said the ads did not mention any candidates and just focused on voting strategies because the camp usually obtained 60 percent of votes but only 40 percent of seats in past elections.

Kwok agreed that wasn't a problem but that not declaring the expenses was.

The Independent Commission Against Corruption said its investigation arose from a complaint.

"Only a candidate or a person authorized in writing by a candidate as his election expense agent can incur election expense," a spokesman said, adding that not one of the three could do so, while none of the candidates promoted in ThunderGo had reported the ad costs.

The offense carries a maximum penalty of three years in prison and a HK$200,000 fine.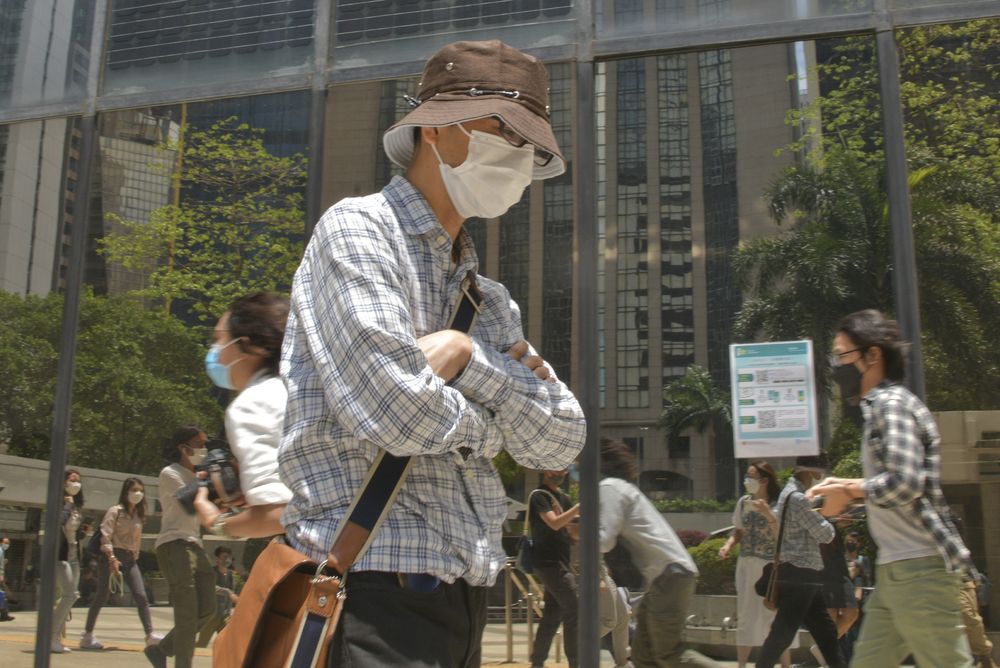 Benny Tai faces up to three years for illegally incurring election expenses, while Ip Kim-ching top right, and Sek Sau-ching have been bound over for a year.