Projects to regenerate town centres, help struggling high streets and provide new leisure facilities are under threat from soaring inflation, councils in England have warned.
Many "levelling up" schemes have been paused or scaled back due to rising fuel, material and labour costs.

The government says it is ready to talk to any councils struggling to balance their budget.

Levelling up was one of outgoing PM Boris Johnson's flagship policies.

The two contenders vying to succeed him as Tory leader, Liz Truss and Rishi Sunak, have both said it will remain a priority if they become prime minister next Tuesday.

The government has made £4.8bn available for councils to fund infrastructure schemes designed to improve life in local communities, as well as other pots of money for high street and town centre projects.

Some local authorities are funding their own schemes - but several have warned that rising costs could leave a shortfall which will make it harder to deliver.

'Strong position'

In Beeston, in Nottinghamshire, Broxtowe Borough Council has already completed the first phase of a multi-million pound scheme to regenerate the town centre which has seen a new cinema, social café and new business space.

Costs for the second phase of the project, which would see more commercial space created, have already risen by £100,000 - about 15%.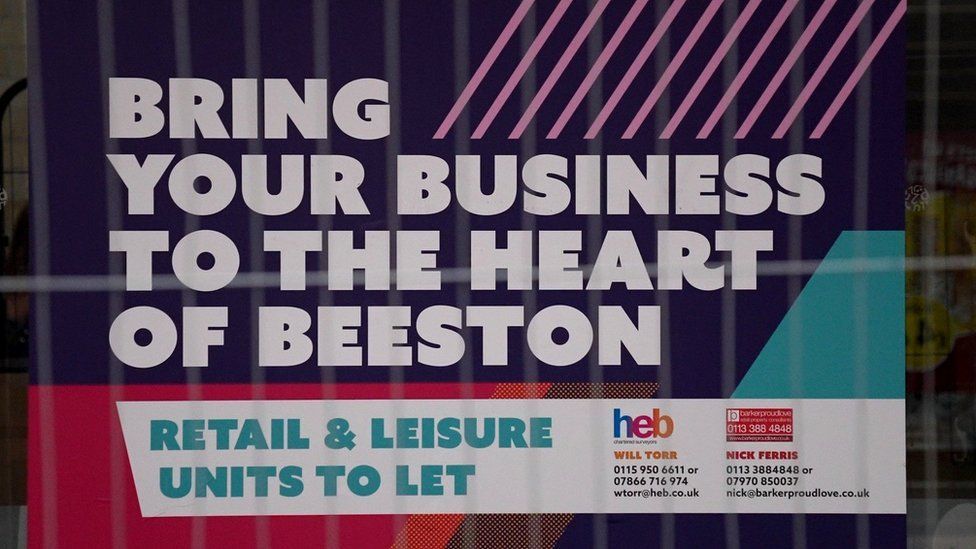 The first phase of the Beeston development has been completed

Separately, the council has bid for £20m from the government's levelling-up fund to provide a new health centre, library and swimming pool in Eastwood - but it expects costs to rise which the council would have to find from existing budgets.

Labour council leader Milan Radulovic said: "The impact of inflation is extremely concerning.

"We're in a very strong position when it comes to financial resilience, but other communities and other councils particularly in poorer areas do not have that financial resilience and they will find it impossible to meet the shortfall due to rising costs and rising inflation."

Road repairs

The Local Government Association has warned rising costs are piling pressure on already stretched budgets.

It says streetlighting and road repairs are among the services becoming increasingly expensive due to the price of energy and materials.

In Norfolk, Breckland Council has plans to refurbish and extend the Attleborough Sports Hall to provide new community facilities and a high-tech football pitch.

Breckland council has plans to improve community sports facilities

In 2019 it was estimated that the project would cost around £2.1m, but already that's gone up by 33%.

The council plans to press on with the scheme but the Conservative leader Sam Chapman-Allen - who's also chairman of the District Councils Network - said it highlighted the difficult decisions local authorities were facing.

Some councils were having to permanently pause projects to reflect on "whether they have to ride out the storm and wait until inflation costs come down - and that could be an indefinite period", he says.

"For others they're making some really tough decisions about what they set out to achieve and what they can realistically achieve.

All of us around the country want to do our best for residents and businesses but we've got to make sure those schemes are viable."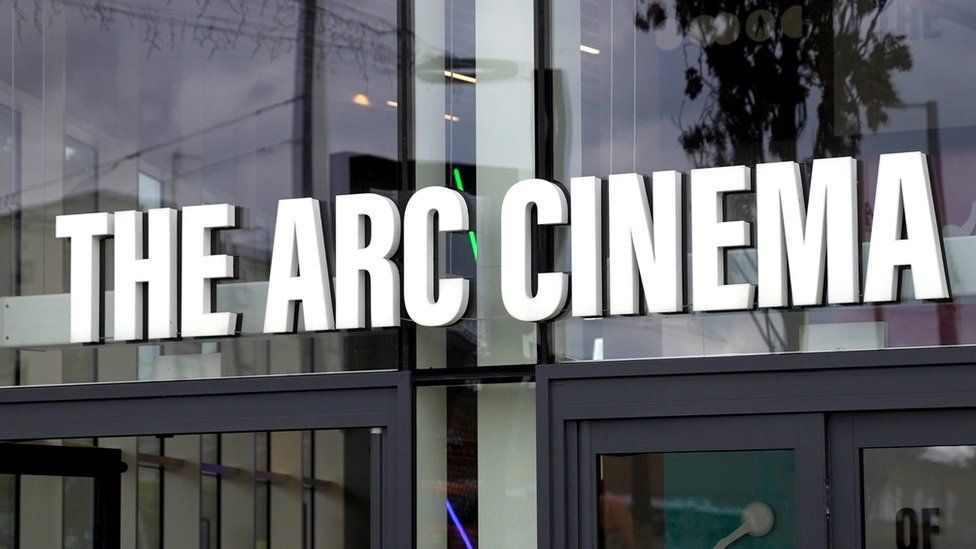 Beeston has a new community cinema

The government said it was working closely with councils to understand the impact of inflation on their budgets, and stood ready to speak to any that had concerns.

A UK government spokesperson said: "We are working closely with all levels of government to relentlessly drive forward our shared ambition to see improvements delivered through our Levelling Up, Towns and High Streets funds.

"To meet these ambitions, we have allocated £1.7bn worth of vital investment across the UK to fuel regeneration and growth in areas which have been overlooked and undervalued for far too long.

"In recognition of the role they play, we have made an additional £3.7bn available to councils this year to ensure they are able to deliver on local priorities and key public services."