Almost 100,000 subdivided flats, home to some of Hong Kong's poorest people, could become subject to a rent control mechanism to safeguard tenants from exploitation by landlords.

The mechanism would take into account various factors, such as inflation, said Dr William Leung Wing-cheung, who heads a government task force studying tenancy control of shoebox homes as tiny as 15 sq ft.

He told the Post any moves to protect tenants under a proposed bill regulating such flats would be a "compromise solution" that also respected the rights of private property owners.

The policy must steer clear of any "disproportionate" infringements on laws upholding those rights, while avoiding worsening the housing shortage for the city's poorest residents, Leung added.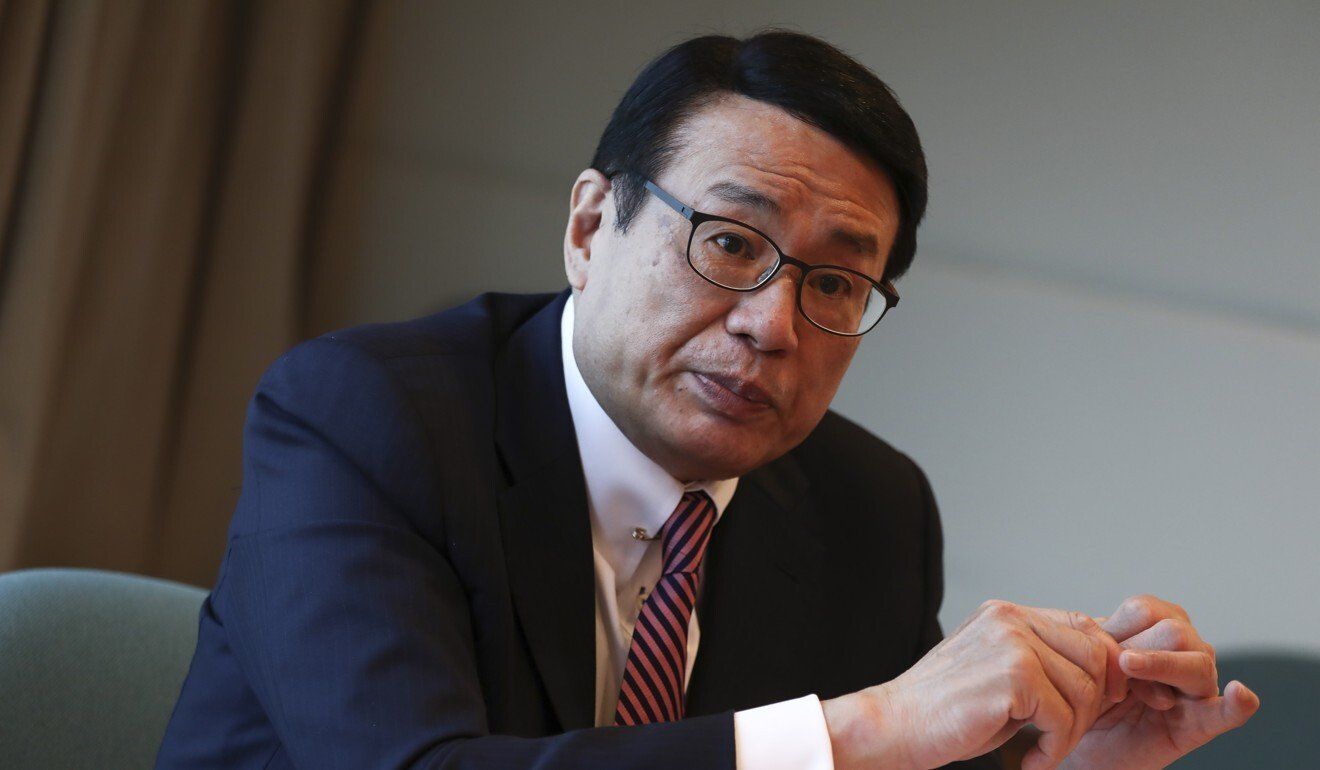 William Leung, chairman of the Task Force for the Study on Tenancy Control of Subdivided Units.

This means the government will not set a maximum rent or ban existing substandard dwellings. But the task force's recommendations are expected to include regulating rent increases and rolling out standardised contracts.

"If we set a rental level for everybody to observe, it would be too high-handed and the chance of infringing these laws will be there," Leung told the Post. "That would lead to legal challenges and even judicial review, and if that happens, it will probably take years before tenancy control can be introduced."

About 99,000 households are estimated to live in such units, according to a government report last December.

The rent for subdivided flats varies widely across the city. The monthly rent for a 100 sq ft unit with a bathroom can be around HK$4,000 or HK$5,000 (US$516-US$645). A cubicle of 30-40 sq ft can go for HK$2,000 to HK$3,000.

These homes are mostly in rundown old buildings that are privately owned by individuals or companies, but they are not Hong Kong's smallest dwelling places. There are also people living in bed space flats, such as 15-18 sq ft plywood "coffin homes" or wire cage homes, paying around HK$2,000 per month, including utilities.

City leader Carrie Lam Cheng Yuet-ngor has acknowledged that Hong Kong families resort to these living conditions because of the long waiting time to obtain public housing and might need protection against being overcharged.

In January last year, she announced that the government would take another look at its tenancy control policy, which had been put aside for 16 years, and appointed the task force headed by Leung, a retired financier.

Earlier this month, Lam said she was expecting the task force's recommendations report in late March and would introduce a bill later this year.

The housing plight of Hong Kong's poor has been the subject of much debate, with concern groups calling for a tighter rein on rents and landlords. But others have warned against going too far, saying property owners might decide not to rent out subdivided units and that would only hurt the poor with nowhere affordable to live.

Leung said his task force would recommend that all landlords and tenants of subdivided homes sign a standard tenancy agreement setting out both parties' rights and obligations. It noted that 15 per cent of tenants surveyed earlier had no written contracts.

The standard contract, which would cover bed space flats too, would state the rent, length of lease and responsibility for maintenance, the surcharge on utility bills and miscellaneous bills, and also the advance notice period required to end the tenancy.

Leung revealed the task force would recommend regulating rent increases, but had not yet agreed on the approach.

Dismissing earlier reports that increases would be capped at 15 per cent, he said: "The length of the lease and rate of increase have to be considered side by side."

He believed a new formula was needed to regulate rent increases, and this might have to take into account various factors, such as the Consumer Price Index (CPI).

"We don't know yet," he said. "We have to go through that in the task force."

The CPI, which reflects price changes for a set of goods and services bought by households, such as transport, housing, and food, is widely used as an indicator of how inflation affects consumers.

So far, rent increases for subdivided flats have outpaced inflation.

A study by civic group Subdivided Flats Concerning Platform in 2019 found that rents for these homes rose by 7.7 per cent from the previous year, higher than the 2.9 per cent rise of the CPI and the average 5.8 per cent rise of the official index for the overall rental residential market.

Leung indicated the task force was against setting a maximum rent per square foot for subdivided flats, saying this would be "extremely complicated" given the wide variance in the physical state of the units, available amenities and the convenience of their location.

Doing so could also be regarded as infringing disproportionately on the rights of private property owners.

The city's previous administration concluded that tenancy control would not work and might even have unintended consequences, such as pushing landlords to raise rents before new controls kicked in.

Leung admitted that the task force could not freeze rents or prevent evictions before the new law took effect, but said it would set up a database with rental market information to help poorer tenants avoid exploitation by landlords.

"There's nothing we can do about it … and we do not have hard measures to deal with the rents. But that doesn't mean we are giving up on our [ability to] influence fair rentals altogether," he said.

Apart from their exorbitant rent levels, subdivided units are notorious for substandard workmanship, often posing hygiene and fire hazard risks with drainage pipes that are haphazardly laid out, narrow common corridors and unauthorised structural alterations.

On this, Leung said a manual would be devised setting standards for fire safety, vent pipes and ventilation, but this would not be legally binding on existing subdivided flats.

"We hope that new subdivided units will fulfil all these requirements and become good ones. That would give the government future flexibility regarding what to do with substandard units," he said.

"Today we do not intend to ban the problematic units because if we ban them, there will be a shortage of cheap accommodation for the grass roots."

Karen Wu Cheuk-yan, community organiser at the Subdivided Flats Concerning Platform, said rent control could make subdivided flats more affordable for low-income families, and ideally, rent should rise in line with inflation. She hoped the government would impose rent ceilings per square foot, which Leung's task force is against.

Lau Chun-kong, chairman of the Institute of Surveyors' land policy panel, agreed the new law should introduce a rent index for subdivided homes for landlords' reference instead of binding them legally, but urged landlords to follow property market trends when tenancies were renewed.

He added that security of tenure, which restricts landlords from evicting a tenant except under prescribed circumstances such as failure to pay rent, was equally important for tenancy control to be effective.

But economist Andy Kwan Cheuk-chiu, a former housing adviser, warned that rent control would have disastrous consequences.

"The best thing is no intervention, otherwise some landlords will lose the incentive to rent out their subdivided units. With fewer flats available, rent will go up and people who need subdivided flats will end up paying even higher rent than before," he said.

Stressing that the government needed to focus on providing more public housing, he said rent control would "only make things less damaging. It cannot make things better."