Camilla, the Queen Consort, has paid tribute to her "greatly missed" mother-in-law, Queen Elizabeth II, in her first speech in the role.
Speaking at a Buckingham Palace reception, the Queen Consort said she and the King had "drawn immense comfort" from messages they received after the late Queen's death.

Her late Majesty, Britain's longest-serving monarch, died in September.

It is the first time Camilla has spoken publicly in her role as Queen Consort.

Camilla, who was addressing winners of the Queen's Commonwealth Essay Competition, said: "I cannot begin without paying tribute to my dear mother-in-law, Her late Majesty, who is much in our thoughts today and who is so greatly missed by us all.

"Over the past few months, my husband and I have drawn immense comfort from the messages of condolence that we have received, and continue to receive, from the four corners of the world.

"They have reminded us that the written word has a unique ability to connect, to heal, to reassure and to offer hope, even in the midst of grief."

The essay competition has been described as the world's oldest international writing competition for schools. This year it received more than 26,000 entries, with winners from New Zealand, Australia, India and the United Kingdom.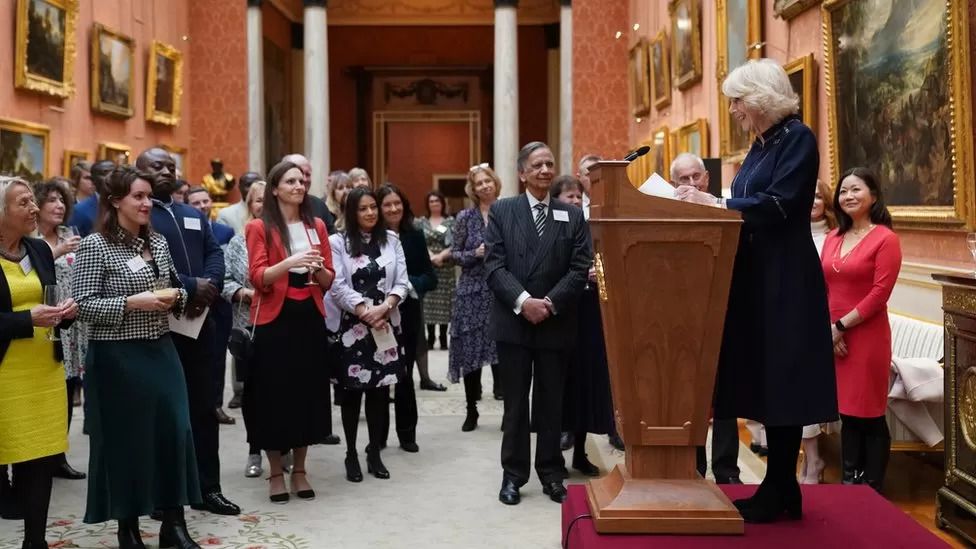 The reception took place at Buckingham Palace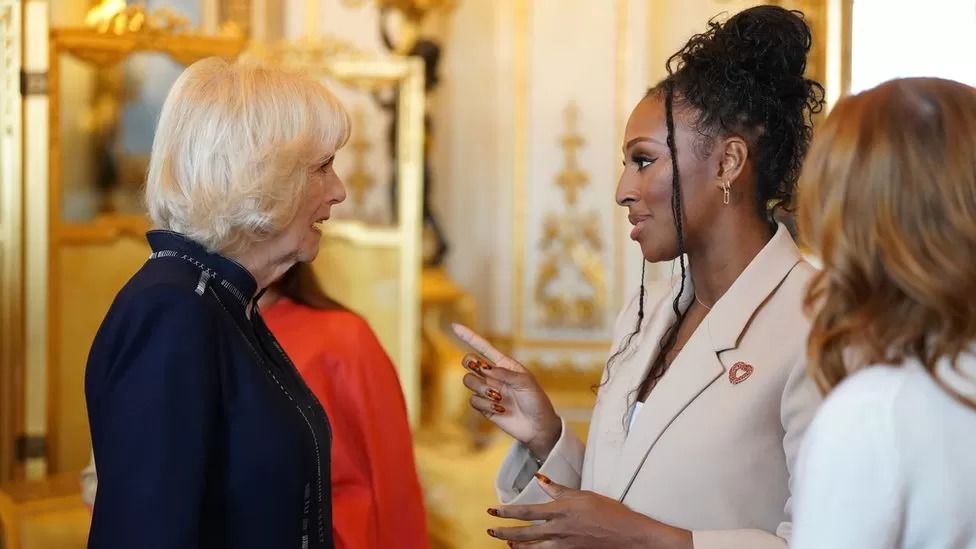 Singer Alexandra Burke and former Spice Girl Geri Horner were also at the reception
The Queen Consort also spoke of the late monarch's "enduring love of the Commonwealth". The Queen was patron of the Royal Commonwealth Society, which organises the essay competition, since 1952.
"It was on this date, 17th November, that Queen Elizabeth I came to the throne, in 1558. She once said of herself that, while she was aware of the merits of the monarchs who had preceded her, 'you never had any that will love you better'," she said.
"A description that might just as well apply to Queen Elizabeth II and her enduring love for the Commonwealth."
The essay competition sees young people from the Commonwealth - an association of 56 countries, almost all of which were former British colonies - share their thoughts and experiences on key global issues.
Camilla is known for her love of reading and holds more than six patronages related to literature.
She added: "All of us are bound together by a profound appreciation of the written word and of our Commonwealth.
"This wonderful, extraordinary, richly diverse association of independent and equal nations, and friends, is, truly, 'ours', belonging to each one of us, and the connections between us run deep."