The speed with which the government and legislators moved forward on Kai Tak light public housing disrespects the process of listening to Hongkongers' concerns. If engaging the public and raising people's concerns in Legco gets cut out for the sake of speed, public distrust of the government will snowball.
Change might not be the only constant, after all. I'm not talking about all the proclamations of love eternal being prepared for Valentine's Day, either. The nimby – or "not in my backyard" – attitude truly stands the test of time.
The controversy over the government's plan to build temporary light public housing in Kai Tak continues to brew. Residents held an online petition and offline signature drive to oppose the government's plans to put up 10,700 temporary flats for those who have been forced to live in subdivided homes – with horrendous living conditions and exorbitant rent – while waiting for public housing.
The government says it will take two years to construct these homes which will only be in use for five years. After this, the government will return the land to be used for its original purpose, which is to transform Kai Tak into the city's second central business district.
The Kai Tak residents' representative Pat Wong has no qualms with nimbyism, saying "Light public housing can help to tackle the city's housing crunch, but it can be placed in other places." Exactly, just not in their backyard.
Nimbyism has existed for ages, and it is indiscriminate in its very discriminatory purpose. Such an attitude crosses all social strata: Wong represents residents of private, public and subsidised estates.
Housing Minister Winnie Ho Wing-yin put up a good fight in trying to counter nimbyism and criticism over the cost of building these temporary public housing flats, saying they need to be balanced against the social and personal costs of forcing families to bring up children in unliveable spaces. However, it seems obvious that the government was taken by surprise when it shouldn't have been.
Ho has failed to appreciate that however compliant the Legislative Council might be or how powerless the district councils have become under the new political system, she still needs to meet stakeholders on the ground, give the people an audience, explain the government's rationale by directly engaging the residents and give persuasion a shot.
It might be true that politics has really changed. For something that was this rushed and controversial, the Legislative Council's Public Works Subcommittee endorsed the implementation of light public housing with 34 yes votes and one abstention. No one voted no, although the one who abstained felt quite strongly against it.
The subcommittee has now passed the buck to the Finance Committee. Granted, the legislative process is quite bland. Without the political theatrics we have had in the past, we are now struggling with the pendulum having swung to the other extreme. Executive and legislative cooperation has toned down opposition so much that even for something like this, no one voted "no".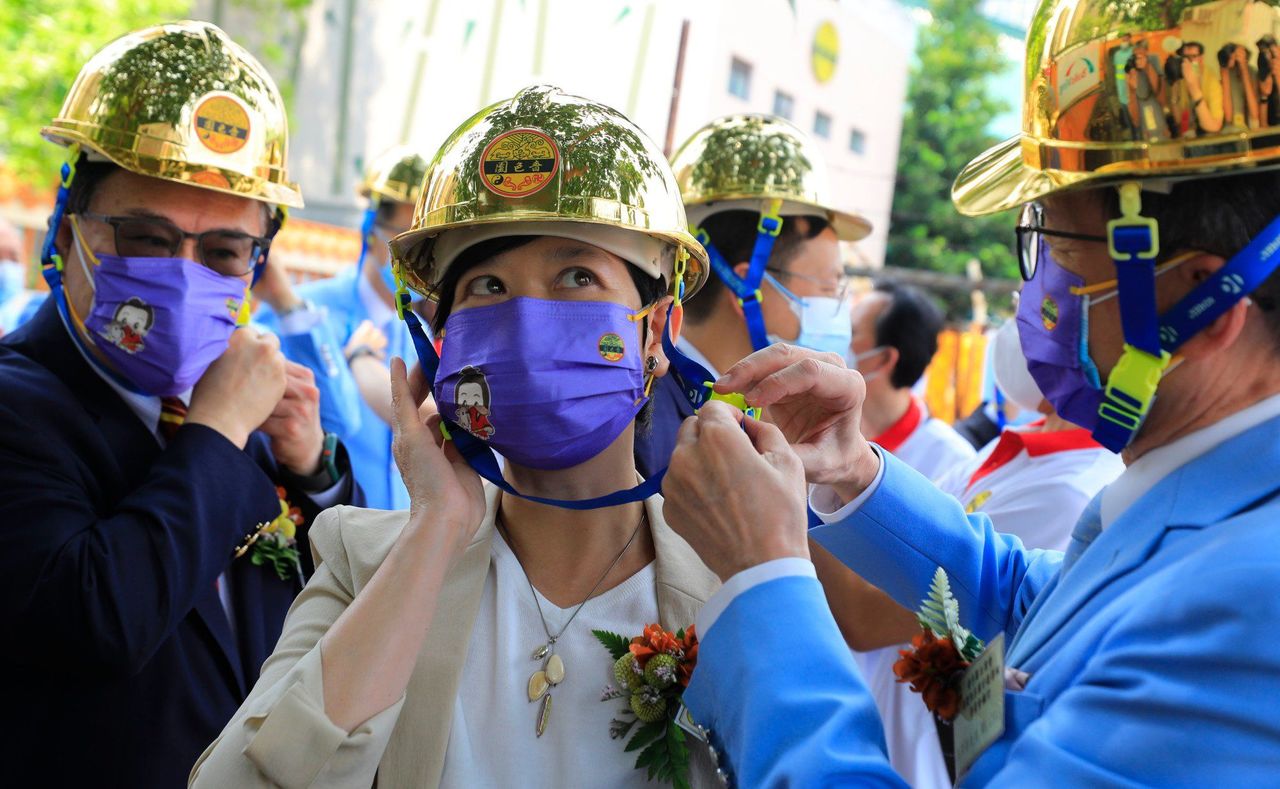 Secretary for Housing Winnie Ho Wing-yin (centre) attends a ground-breaking ceremony for a transitional housing project in Wong Tai Sin in September last year. Opposition to the Kai Tak light housing project is a reminder of the need for government officials to work the ground before launching a project.
This is not good news for the council or the government. Our ministers and the civil service are experienced in the procedures of engaging stakeholder groups and working through their issues. Their predecessors have handled far more difficult situations. However, all this was skipped for the sake of speed, disrespecting the process.
Ho's call, echoed by other officials, for residents to recall the "Lion Rock spirit" isn't going to help anyone now. I mean, "Hello Hong Kong"? We don't need to conjure up any sort of spirit. The current administration had better remember images of former chief executive Carrie Lam Yuet-ngor at her best in being hands-on in her handling of Queen's Pier while serving as secretary for development.
As for the Legislative Council, this new cooperative relationship isn't going to serve the Legco image well when the government can just breeze through a proposal assured of nimby opposition.
The saga will continue, and there is little doubt the residents will step up their fight. They are already exploring their options in filing a judicial review. I'm afraid that there is much more at stake than just the cost of building these homes.
The government will pay for public discontent that builds up over time. And a Legco that fails to take the government to account for not engaging residents before bills are presented will affect efforts to tell the "Hong Kong story", and not in a way that Beijing expects.