Two witnesses giving evidence against an ex-opposition lawmaker on trial for breaking pandemic social-distancing rules lied about what they saw the defendant do outside a bar in Hong Kong last year, a court heard on Monday.

The lawyer for former Civic Party member Tanya Chan also further questioned the credibility of the two witnesses, a man and a woman, by saying that far from meeting Chan by chance that night, they had worked with two others to film the defendant and fabricate evidence against her.

Chan was charged alongside former party colleague Gordon Lam Sui-wa with taking part in an illegal group gathering at the HANDS bar on Tai Nan Street in Sham Shui Po on April 2.

Bar manager Chan Wai-choi faces one summons of knowingly allowing a group gathering prohibited under coronavirus social-distancing measures and another of failing to comply with regulations in relation to a catering business.

The defendants have denied all charges before Magistrate Andy Cheng Lim-chi at Kowloon City Court.

According to the prosecution, the manager had served about 40 guests, including Tanya Chan and Lam, at his bar at around 11pm despite a ban on public gatherings of more than four people.

The gathering was said to have continued into the early hours of the next day, when a separate directive calling for the closure of all pubs and bars in the city took effect.

The prosecution initially relied on the evidence of four witnesses, but police had failed to contact one of them, while another, surnamed Ng, refused to testify, prompting the magistrate to order Ng's arrest.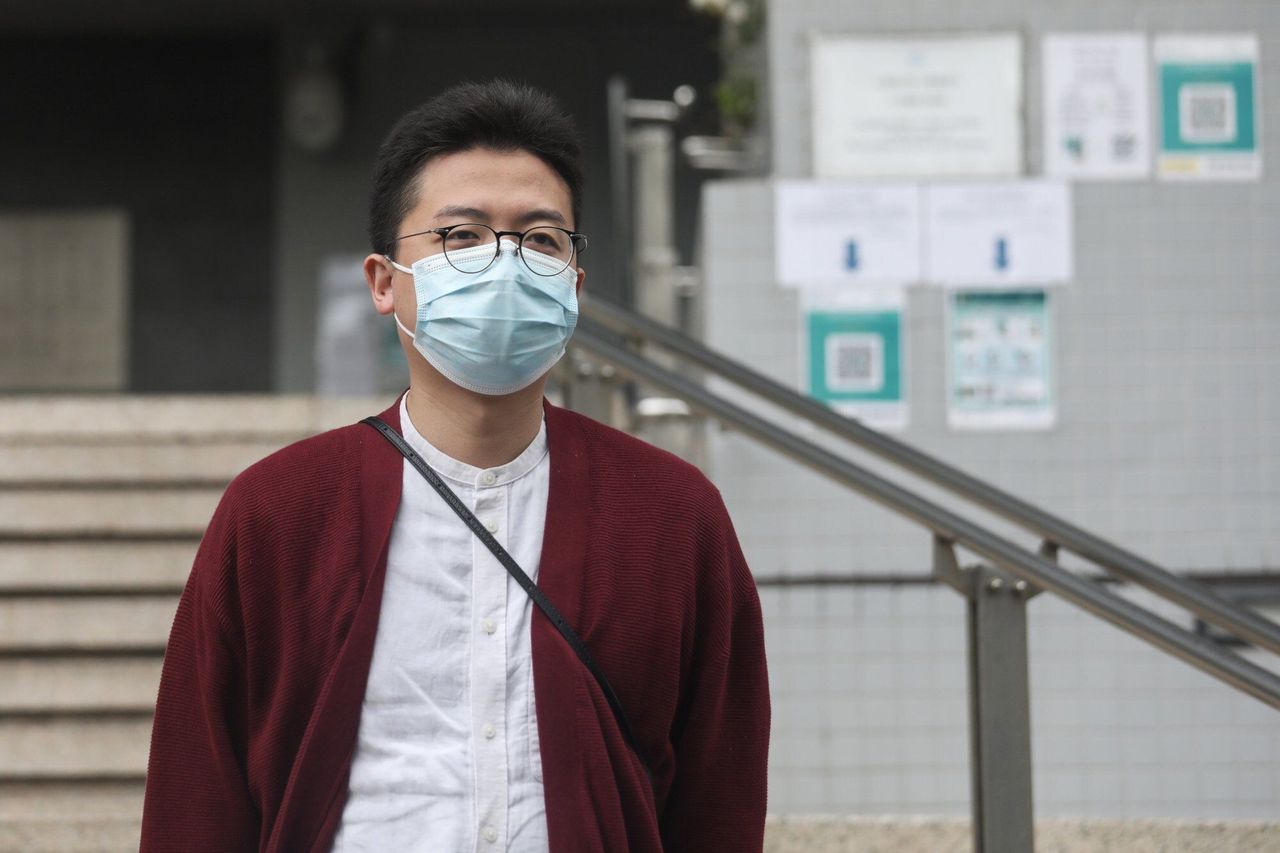 Former Civic Party member Gordon Lam leaves Kowloon City Court on Monday.

The court heard the four were friends who met up for a chat on the night in question. But they later decided to split up into two groups, with one eating at the bar and the other having dessert at a shop on the opposite side of the road.

Amy Poon Mey-mey, who went for dessert, testified she noticed a large number of people entering the bar and people smoking outside. She said she was "astonished" by people "acting in complete disregard of the law".

Poon then saw Tanya Chan enter the bar but did not see what she did during her 20-minute stay.

Lui Ho-lam, who was with Poon, said he later saw a drunken Chan walk out while being carried by two men, as she "swayed from side to side". She later got into a taxi and left.

But defence lawyer Franco Kuan Bak-on cast doubt on that claim by referring to the 10 photographs Poon took at the scene, some of which showed Chan leaving the bar alone, and which were later published by various media outlets.

Kuan further questioned why Poon and Lui would decide against entering the bar with their friends if they had really had intended to meet up for a chat.

The lawyer told Lui: "You and Amy were not there to chat. You were there to stalk the defendants, and you have exaggerated your evidence against them."

Lui denied the allegations.

The trial continues on Tuesday.