Prince Harry will travel to the UK but Meghan will stay in California with their children, Buckingham Palace says.
The Duke of Sussex will be present at the King's coronation but Meghan, the Duchess of Sussex, will not be attending, Buckingham Palace has said.

There had been speculation about whether the couple would travel to the coronation but it has now emerged that Prince Harry will attend alone.

The prince will join more than 2,000 guests at Westminster Abbey on 6 May.

It will be the first time he has been seen with the Royal Family since his bombshell memoir Spare was published.

Prince Harry's book vividly revealed the depth of his disagreements with other members of the Royal Family and he has since spoken of feeling "different" from the rest of his family.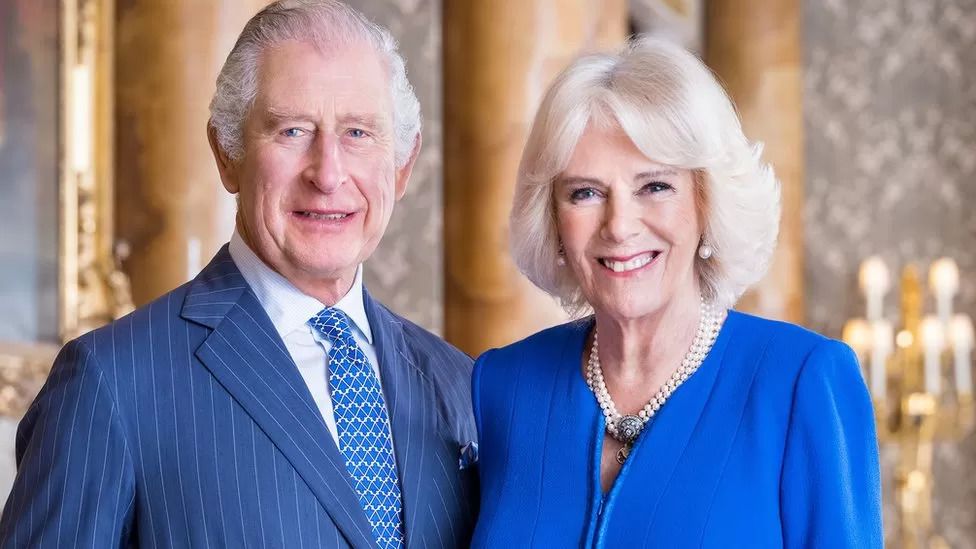 The King and Queen Consort will be crowned next month in front of more than 2,000 guests

The decision for Meghan to reject the invitation will be seen as part of these continuing, unresolved family tensions.

Prince Harry's book - and an earlier Netflix series - had highlighted his anxiety about negative media coverage, particularly towards Meghan, and he had warned of a lack of support from his family.

It had been unclear whether Prince Harry would attend his father's coronation, but it is now confirmed that he will be at the Abbey, meaning King Charles will have both his sons present for the ceremony.

The date is also the fourth birthday of Prince Harry and Meghan's son, Prince Archie, who will remain in the US with his mother.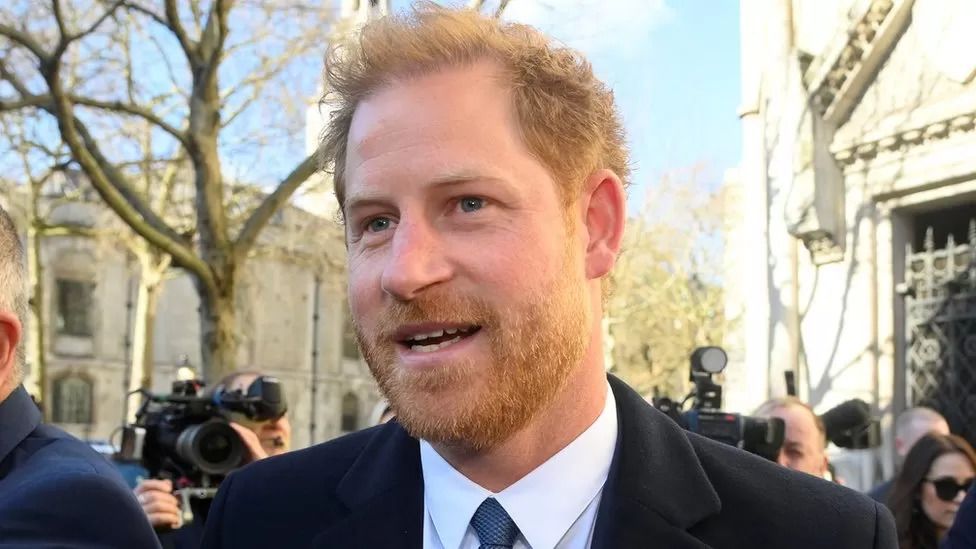 Prince Harry made a surprise appearance for a court hearing in London last month

Prince Harry and Meghan issued a statement along the same lines as the palace: "The Duke of Sussex will attend the Coronation service at Westminster Abbey on May 6th. The Duchess of Sussex will remain in California with Prince Archie and Princess Lilibet."

Neither the couple's spokeswoman nor Buckingham Palace commented on the decision, but there were strongly divided opinions on social media, with supporters praising Meghan for standing up for herself while opponents criticised her for "snubbing" her royal in-laws.

Prince Harry and Meghan had been contacted by email more than a month ago about attending the coronation, prompting weeks of speculation about whether they would go.

The announcement means that Prince Harry will be part of the historic ceremony, joining other members of the Royal Family, public figures, world leaders and 450 representatives of charities and community groups.

As he is no longer a "working royal", it remains to be seen what part Prince Harry will play in the ceremony. For the Queen's Platinum Jubilee Prince Harry and Meghan were not allowed to take part in the traditional appearance on the Buckingham Palace balcony.

It is expected that Prince William, as Prince of Wales, will have a prominent role in the coronation - and after Prince Harry's dramatic account of their falling out there will be attention on the two brothers being seen together again.

Prince Harry's memoir described a physical altercation between the brothers and arguments about their father marrying Camilla.

The Queen Consort's grandchildren will be among the children with roles at the coronation and Buckingham Palace has said that after that event will be an "appropriate time" for her to be known as Queen Camilla.

As well as the coronation service, there is a long weekend of public events and concerts which the Royal Family will be expected to attend. However, it is not known how long Prince Harry will be in the UK.

Prince Harry made an unexpected appearance in London in March, when he attended a court hearing in a case against Associated Newspapers about allegations of privacy breaches, but he was not thought to have met his brother or father during the visit.