Finance chief also says selling of local currency amid US interest rate hikes does not mean a capital outflow.
An investment activity that has caused a deterioration of the Hong Kong dollar is petering out, but the so-called carry trade could re-emerge and put the local currency under pressure if the US further hikes interest rates next month, the finance chief has said.

Financial Secretary Paul Chan Mo-po also said Hong Kong dollar selling amid US interest rate increases did not mean an outflow of capital, even though the city's monetary authority had intervened about 30 times this year to prop up the weakened local currency with more than HK$200 billion (US$25 billion) in purchases.

"In the first half of the year, the total deposits of authorised institutions in Hong Kong still rose slightly by 0.4 per cent, reflecting that the selling of the Hong Kong dollar is not equivalent to an outflow of capital, and will not affect the financial and currency stability of Hong Kong," Chan said on his official blog on Sunday.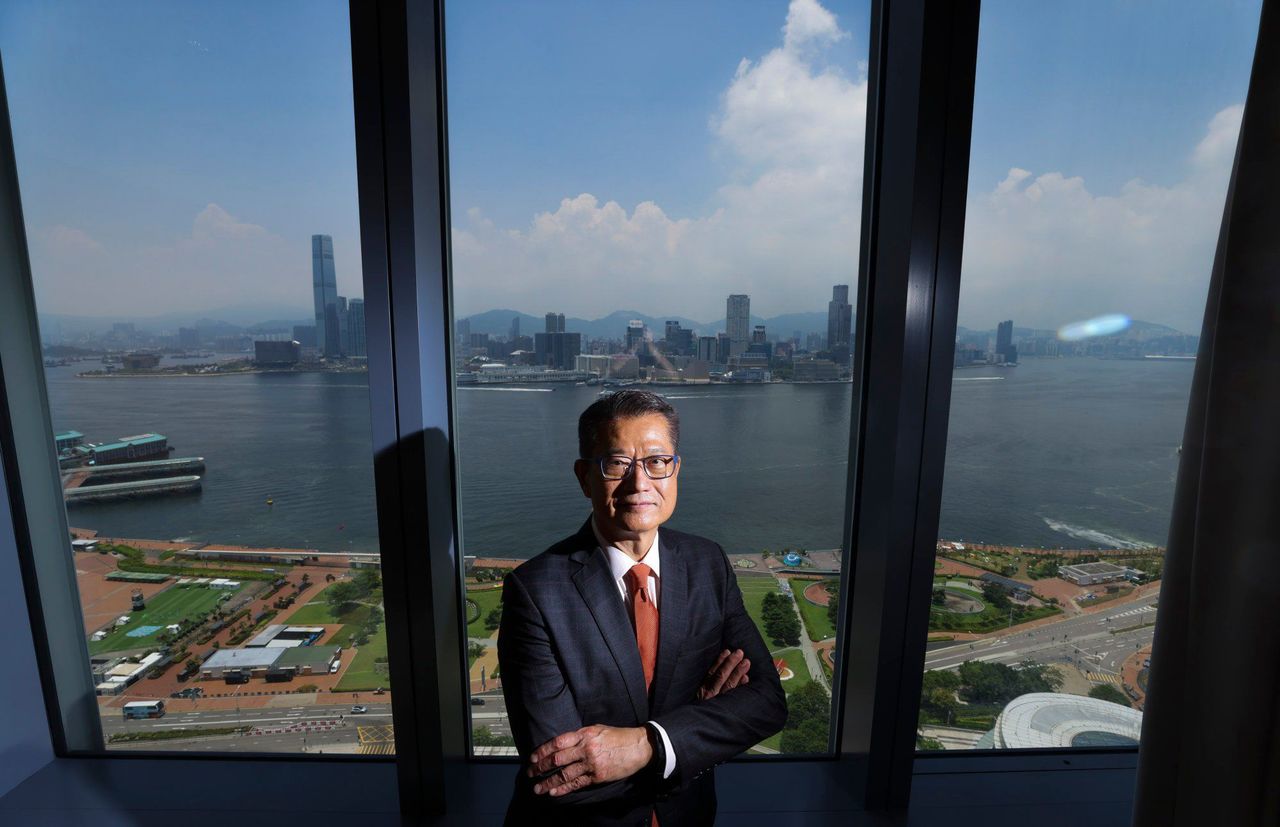 Financial Secretary Paul Chan.

A carry trade is an investment strategy that involves borrowing one currency at a lower interest rate to buy another that provides a higher rate of return. Investors then collect higher interest rates on the currency bought.

As the Hong Kong dollar is pegged at a range of HK$7.75 to HK$7.85 to US$1, the Hong Kong Monetary Authority repeatedly intervened since May to defend the peg as investors borrowed or sold the local currency ahead of potential US rate rises.

Chan noted that the carry trade in Hong Kong had decreased in the past month.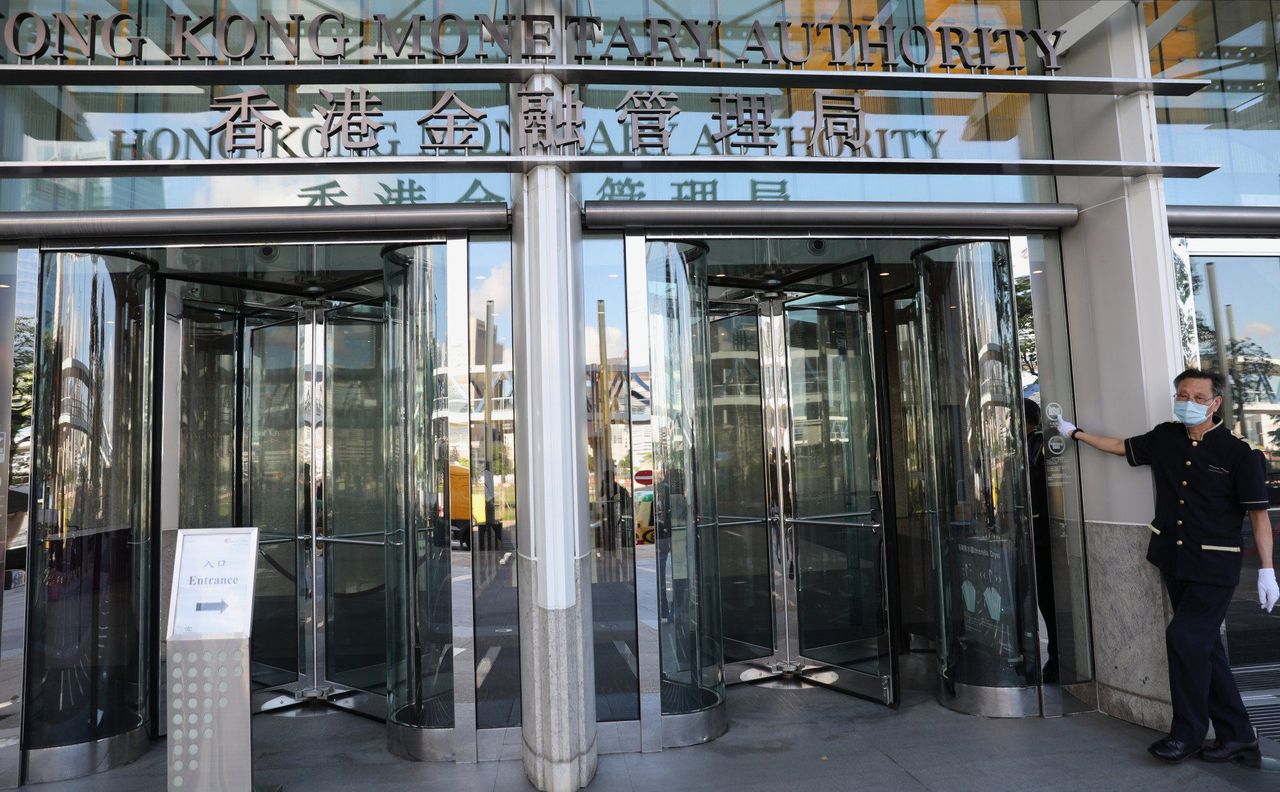 The offices of the Hong Kong Monetary Authority at the International Financial Centre in Central.

But as US Federal Reserve chairman Jerome Powell on Friday asserted his stance to raise interest rates in a bid to drive down inflation, Chan said he believed Hong Kong had to be prepared for another drastic interest rate increase next month.

"His remarks deepened the market's expectations that the Fed will continue to raise interest rates significantly and faster, including a further 75 basis point [or three-quarter of a percentage point] interest rate increase in September," he said.

He added that should the US interest rate increase by another 75 basis points next month, it would be the third time since June that it had jumped drastically. If that happened, the US interest rate would have risen by 3 percentage points since March, or from a range of 0.25 to 0.5 per cent, to that of 3.25 to 3.5 per cent, according to the finance chief.

"If the US interest rate increases drastically, the carry trade and the selling of the Hong Kong dollar will re-emerge, and there will also be bigger pressure for Hong Kong's interest rate to rise," he warned.

"But the factors of interest rate differences and the carry trade are within the expectations of the Linked Exchange Rate System," Chan added, referring to the currency peg.

Chan warned that high inflation rates, weak economic momentum and interest rate increases worldwide would inevitably hinder Hong Kong's economic growth.

"As the epidemic situation fluctuates and worsens in Hong Kong, the market is also worried about the city's economic outlook. It's a major challenge for us to stabilise the economy and adjust market expectations," he said.

After the monetary authority's numerous interventions since May, the aggregate balance of the city's banking system had dropped from around HK$340 billion to about HK$125 billion.

Gary Ng Cheuk-yan, a senior economist at Natixis Corporate and Investment Bank, said that if the US increased its interest rate, and the selling of the Hong Kong dollar reappeared, the monetary authority would need to step in again and the aggregate balance could fall below HK$100 billion.

"Under these circumstances, Hong Kong banks are likely to increase their prime rate by 25 basis points to attract more deposits in September. Hibor is likely to increase too," he said, referring to the Hong Kong interbank offered rate, which financial institutions charge each other for borrowing money.

"The government may need to encourage banks to roll out a principal payment holiday scheme for homeowners, so they only need to repay the interest for a period of time."

However, Chinese University economist Terence Chong Tai-leung argued that while some homeowners might not be able to bear a higher interest rate, the Fed's decision would only have a limited impact on Hong Kong's economy and property market.

"Hong Kong is a financial centre with banks contributing much to GDP, and they could benefit from a high interest rate," he said.

Meanwhile, Chan noted that the Health Bureau had recently rolled out new measures to strengthen the containment of the coronavirus in "a scientific, targeted and effective manner".

Different sectors had also urged him to offer new initiatives to attract international and mainland Chinese corporations "of strategic importance" to Hong Kong, he added.

Chan said the government would boost external promotion to "tell the Hong Kong story", and strengthen business ties with new economies, especially those in Southeast Asia and the Middle East.