A total of 106 officers faced misconduct cases in relation to 181 allegations between 2017 and 2021.

Formal or "management" action was taken by Police Scotland on 63 of the 181 claims, while 17 saw no further action.

A further 21 of the allegations saw officers retire or resign during the misconduct probes.

Police Scotland said it always took "appropriate action" when its officers fail to meet "the highest levels of integrity" that the force demands.

The conduct of serving police officers has been under scrutiny since the murder of Sarah Everard in Clapham, South London.

Police Scotland last week ordered an independent review into an employment tribunal which found evidence of a "sexist culture" in one of its armed policing unit.

Former firearms officer Rhona Malone raised the tribunal after a senior officer said two female armed officers should not be deployed together.

Data released to Channel Four under freedom of information laws shows that of the 181 allegations being considered, a total of 80 are still being investigated.

"Disreputable conduct" accounted for 121 of the allegations, with "authority, respect and courtesy" the next biggest category.

Two of the serving police officers subject to a sexual misconduct allegation in the last four years had been involved in previous claims of this type.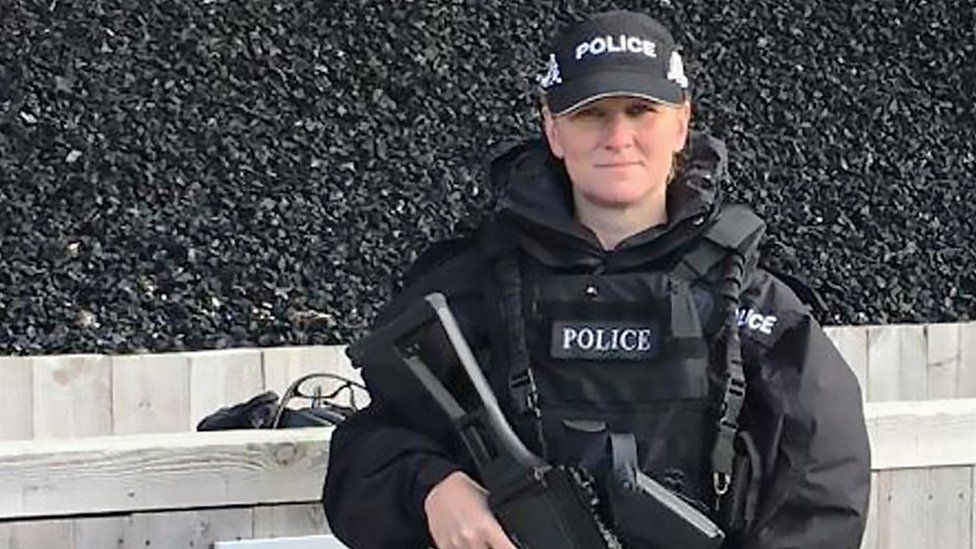 The End Violence Against Women Coalition, which includes groups such as Rape Crisis, Refuge and Women's Aid, claimed too few police officers faced "any meaningful consequences" for violence against women and girls.

Deputy director Denzi Ugur said: "We need to see a radical overhaul of how the police respond to violence against women - especially within their own ranks.

"This means greater accountability and urgent, co-ordinated and strategic action to address violence against women.

"Ultimately, we need to address these widespread institutional failings before we can even begin to address women's confidence in the police."

As well as formal misconduct procedures, the FOI data shows the number of sexual misconduct complaints made to Police Scotland in the last four years.

'Thorough investigations'

A total of 60 officers faced 64 allegations in these complaints.

Of the 64 allegations, 10 were abandoned or withdrawn and 36 were not upheld by Police Scotland, including two complaints deemed malicious.

A further 17 complaints are ongoing and one was upheld, leading to a misconduct case.

Deputy Chief Constable Fiona Taylor said: "Police Scotland demands the highest levels of integrity from our officers and staff and when someone fails to meet this standard we take the appropriate action. We have no ability under current conduct regulations to prevent an officer from resigning.

"All sexual crime is absolutely abhorrent and our officers will carry out a thorough investigation into any complaint, irrespective of who the offender is.

"At the conclusion of any legal proceedings, further action will be considered by our professional standards department."