PCs Lewis Mack, Sam Butler and Ian Gould were taking the Bentley back to Cheshunt police station because its driver had no insurance.

But the car had a tracker and its owner saw the three had been on a detour.

They were given the warning at a police misconduct hearing held by the force.

It heard the black Bentley Continental GT V8 was stopped on the evening of 29 May as it travelled north on the A10 towards Cheshunt, because it was not displaying its lights.

The three PCs attended the scene, along with a number of other officers. After roadside checks revealed the driver was not insured, they decided to take it to the police station.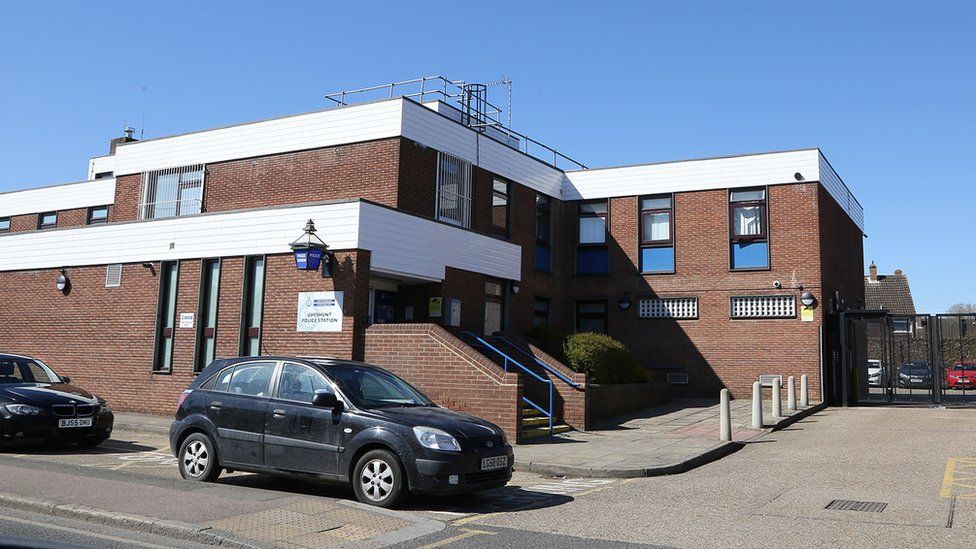 But after setting off they drove up and down nearby Lieutenant Ellis Way - a one-and-a-half mile-stretch of dual carriageway with a speed limit of 50mph - taking it in turns to drive, the hearing was told.

The car had a tracker and its owner - not the driver - could see they did not return to the station straight away and made a complaint.

The officers told a sergeant at the station what happened and how each had exceeded the speed limit.

PC Mack said he had got caught up in the "luxury" of the car's interior.

"I am ashamed to say I didn't have the self-control," he said, adding it only "dawned on us how wrong our actions were" when they got back to the station, and they "decided to be open and honest".

The officers faced allegations they breached Standards of Professional Behaviour by driving the car for their own pleasure, speeding, failing to challenge one another's behaviour, and failing to show courtesy and respect, which the panel found amounted to gross misconduct.

Chairman Akbar Khan told the officers that public confidence and trust in the force would have been undermined.

The written warning will last for two years.