The vessel, The Allen Gardiner, got into difficulty near Pin Mill, Suffolk, at about 18:00 BST on Sunday.

Holbrook Coastguard Rescue Team and Suffolk Fire and Rescue crews came to the aid of the eight passengers and three members of crew onboard.

Owner Craig Ambury said both engines failed and it was later discovered the boat was missing 420 litres of diesel.

He said: "The wind and the tide swept us on to the mud straight away before we could get an anchor out in deeper water.

"Once you are on the mud and the tide's dropped, you're basically just sitting there."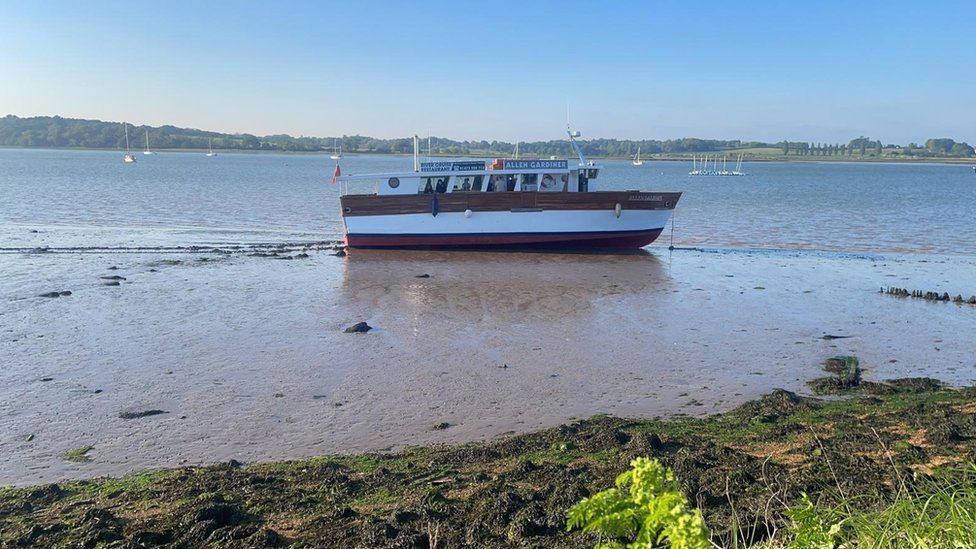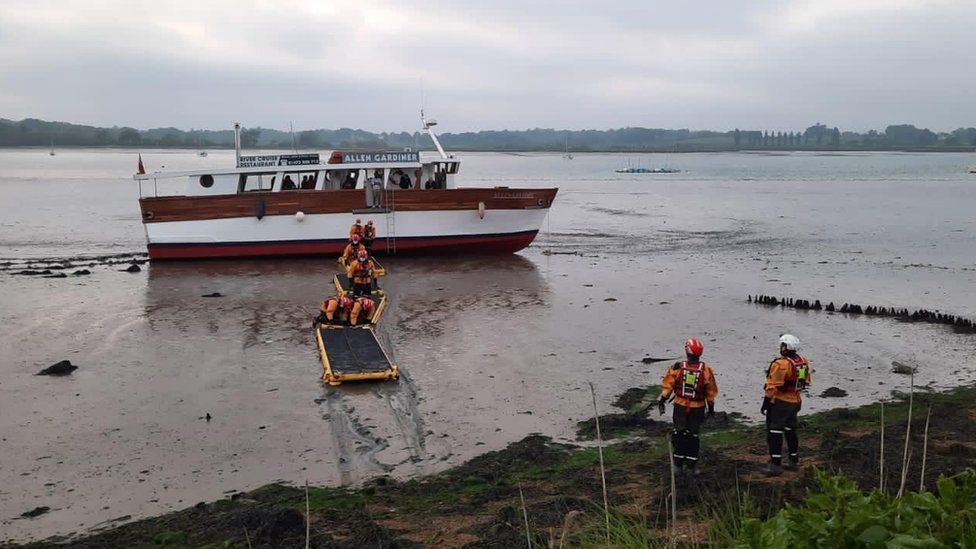 Fire crews used inflatable walkways to get to the craft and helped the eight diners and one member of crew to shore, he said.

The captain and one other member of crew stayed onboard until the early hours of Monday to wait for an engineer, Mr Ambury added.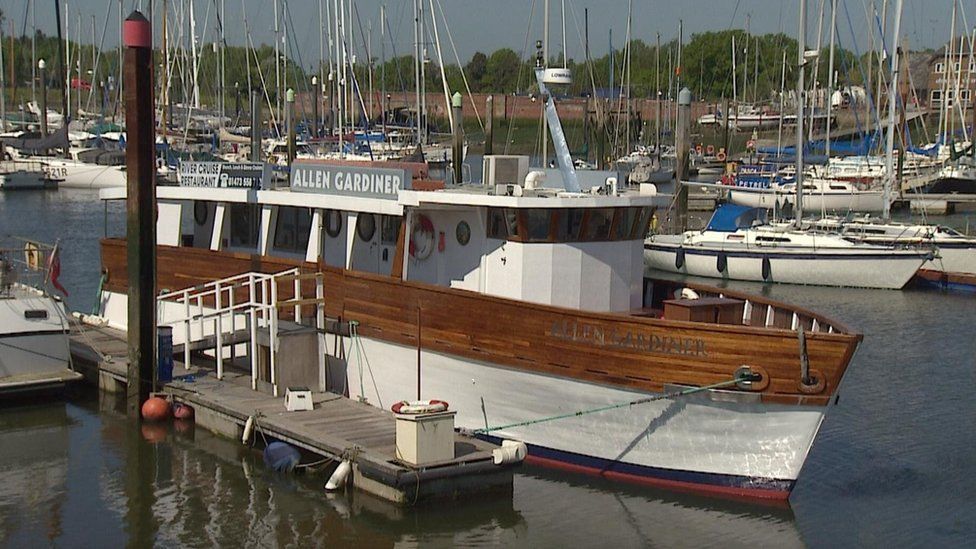 "They managed to pull her off the mud and she's now at Woolverstone Marina and the engineer reports we are missing 420 litres of diesel so that seems to be the issue.

"On Saturday afternoon, we loaded 500 litres of diesel at Fox's Marina and we've only done two trips, so there seems to be missing diesel.

"There's no explanation. There's no pollution or anything like that, so it's a head-rubbing scenario," he said.

The boat has since returned to Fox's Marina in Ipswich and has been repaired.

Meanwhile, Mr Ambury said the diners thought the experience was "jolly good fun" and they would be "dining out on that story for quite some time".