Veteran leftist takes office for an historic third term after defeating far-right leader Jair Bolsonaro in elections.
Tens of thousands of people flooded Brazil's capital to attend the inauguration of Luiz Inacio "Lula" da Silva as the country's new president.

The veteran leftist defeated far-right President Jair Bolsonaro in October's election to return for a third term that supporters hope will turn the page on four turbulent and divisive years.

The crowd of people gathered near the seat of power in Brasilia on Sunday sang at the top of their lungs, parading with carnival-style flare and waving giant red and rainbow flags.

A group of Indigenous dancers covered in body paint played traditional percussion instruments and sang.

"Shake your maracas, life will get better with Lula as president," went their song, echoing the charismatic but controversial ex-president's promise to "make Brazil happy again", like during the boom years of his first presidency (2003-2010).

Indigenous groups have been among the biggest critics of Bolsonaro, who pushed to open their protected reservations to mining and presided over a surge in the destruction of the Amazon rainforest.

"I came to see Lula's inauguration because I don't like Bolsonaro. Unlike him, Lula respects Indigenous peoples," said Indigenous chief Bepkriti Teseia, 42, sporting a giant feather headdress and

speaking through an interpreter.

Fans from across the country stood in huge lines to filter through the tight security cordon around the presidential palace and Congress, belting out chants as they waited, such as "Lula, guerreiro do povo brasileiro!" (Lula, warrior of the Brazilian people).

Most were decked out in the red of Lula's Workers' Party (PT). But 15-year-old Sofia de Souza Martins came in Brazilian yellow and green, which Bolsonaro supporters had claimed as their symbol.

"These colours belong to everyone," said the Sao Paulo high-school student, who travelled some 1,000km (more than 600 miles) by bus for the event, which the outgoing president snubbed by flying off to the US state of Florida on Friday.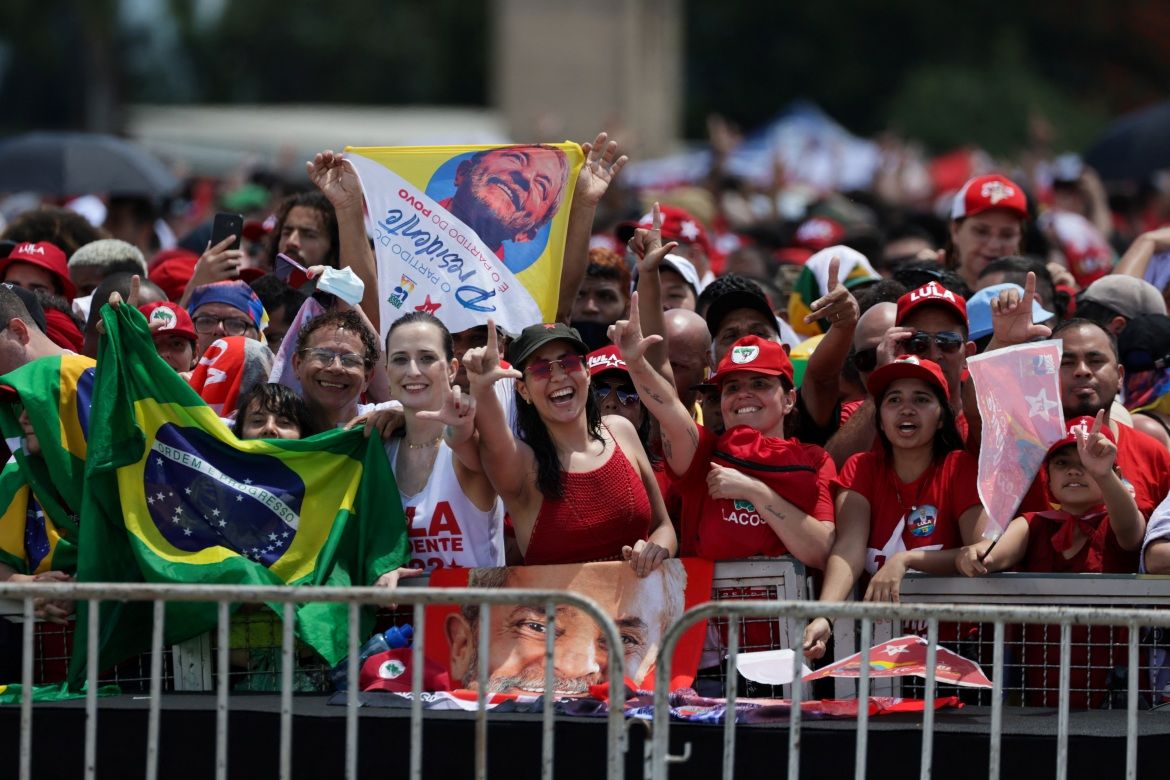 Thousands of Lula supporters flooded the ultra-modern capital to witness the inauguration events.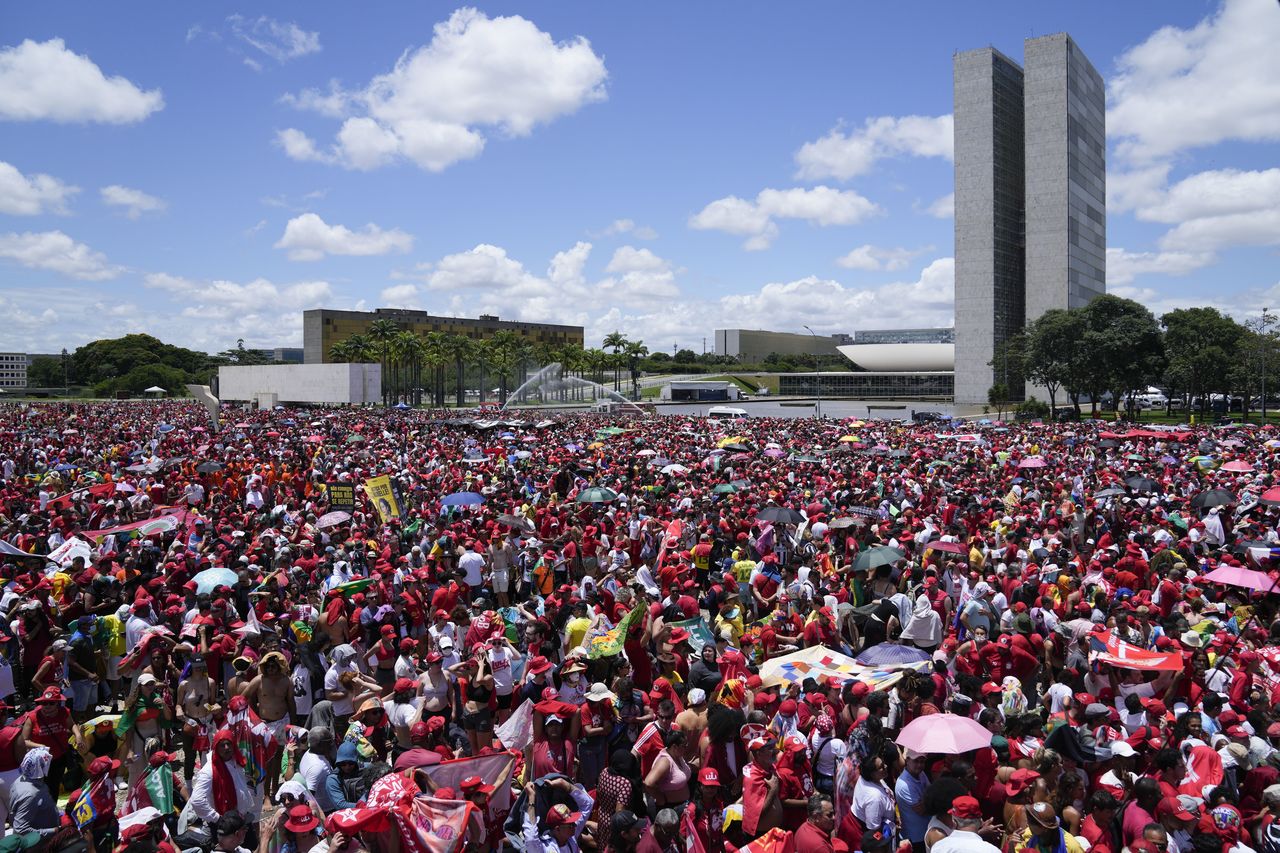 Early on Sunday afternoon, the party was already on. People wearing the red of Lula's Workers' Party filled the main esplanade to hear live music and await the start of official events.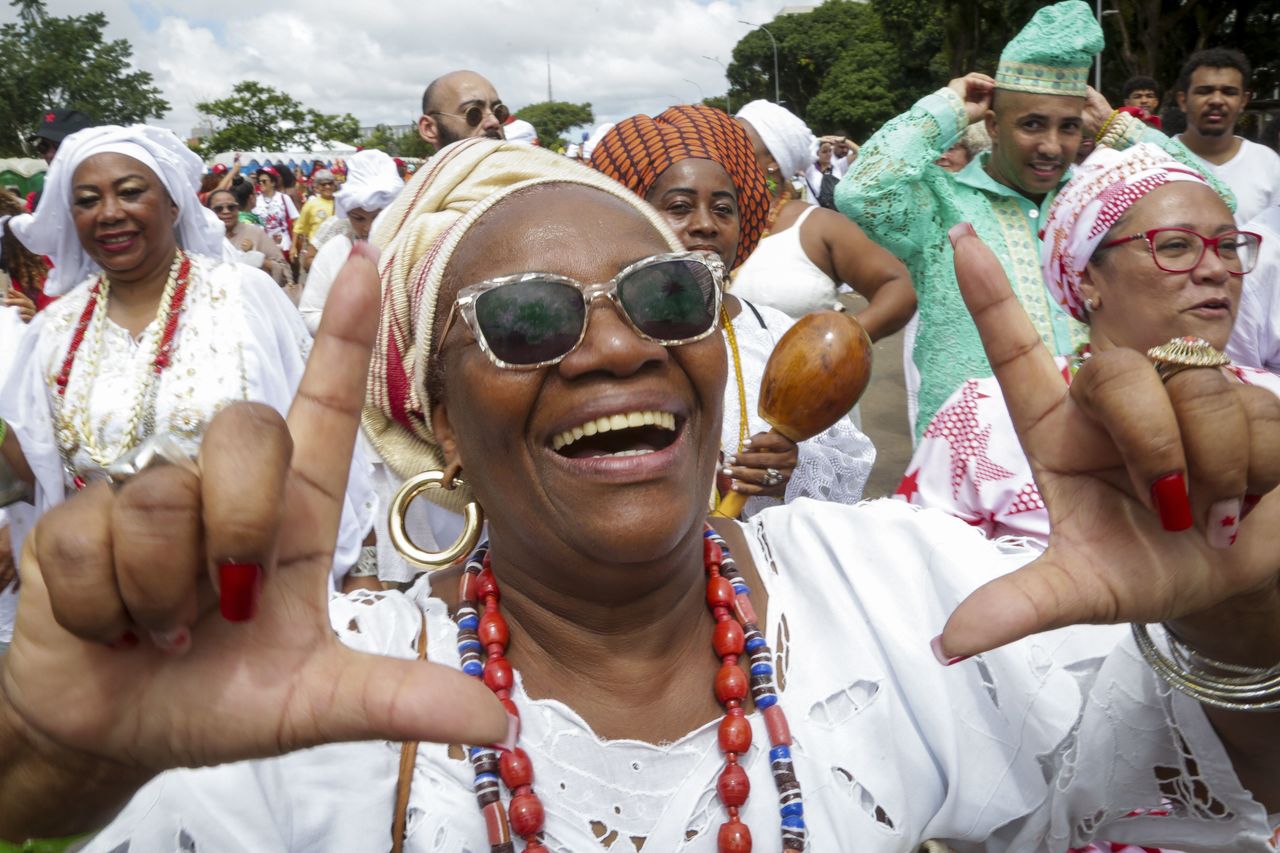 Lula supporters ahead of the official ceremony.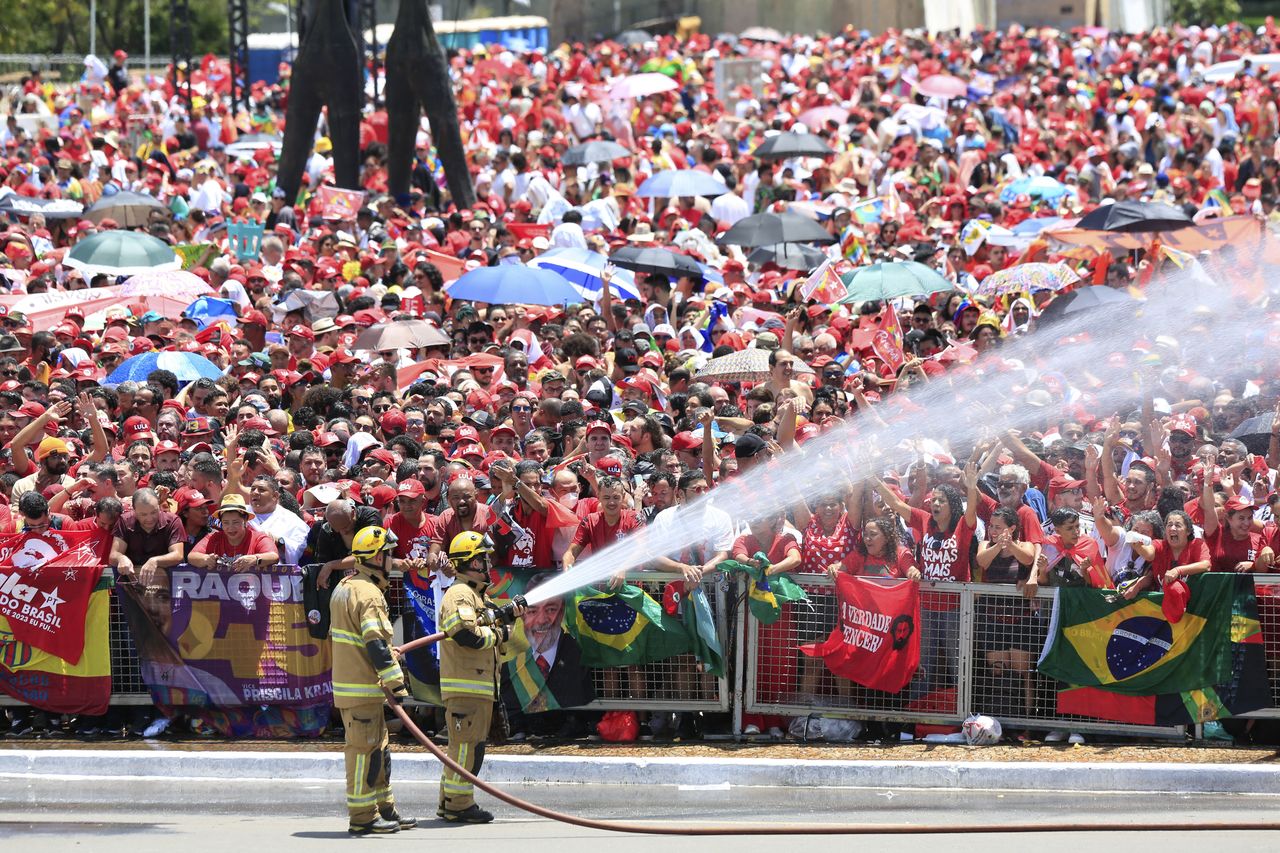 Firefighters spray water to relieve the crowd from the heat at Tres Poderes Square in front of the Planalto Palace.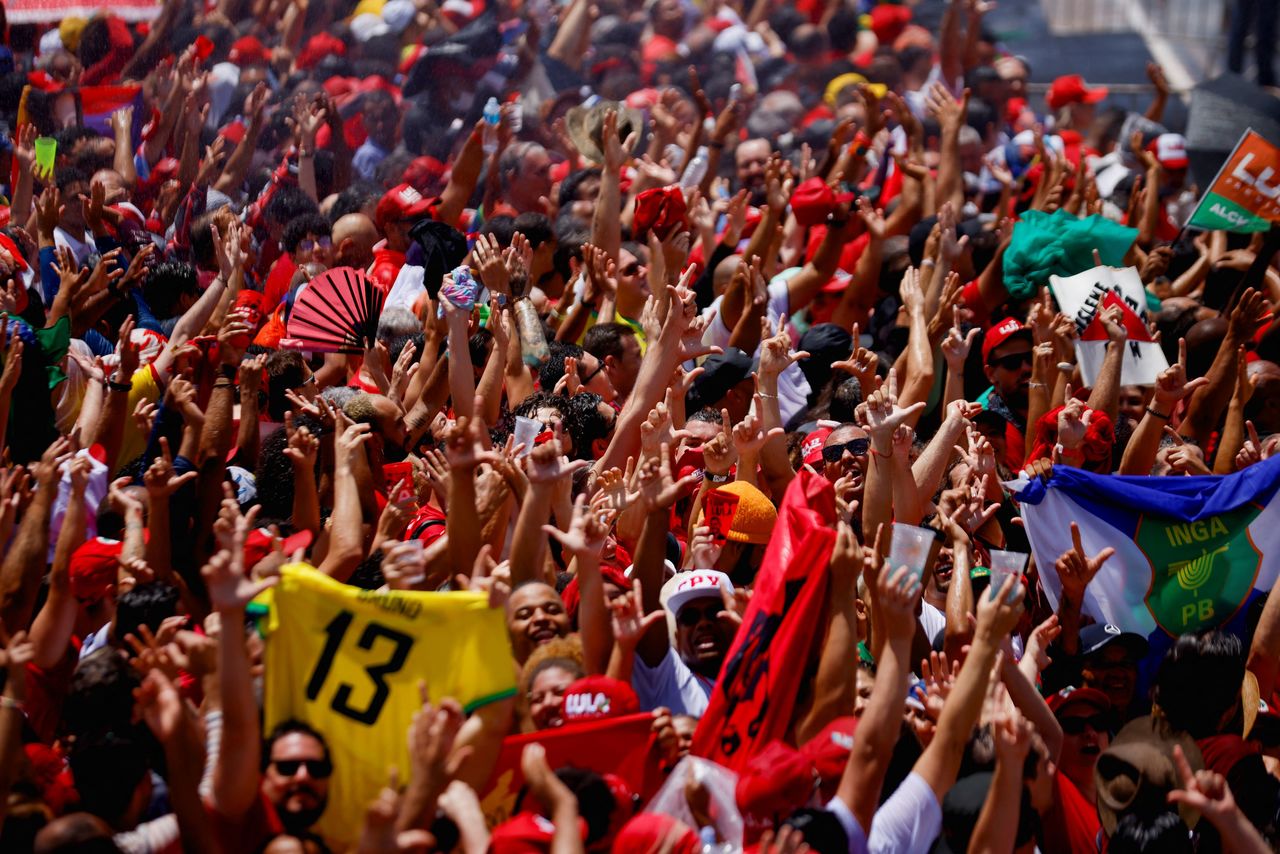 This will be the third term for 77-year-old Lula, who already served as president of Brazil from 2003 to 2010.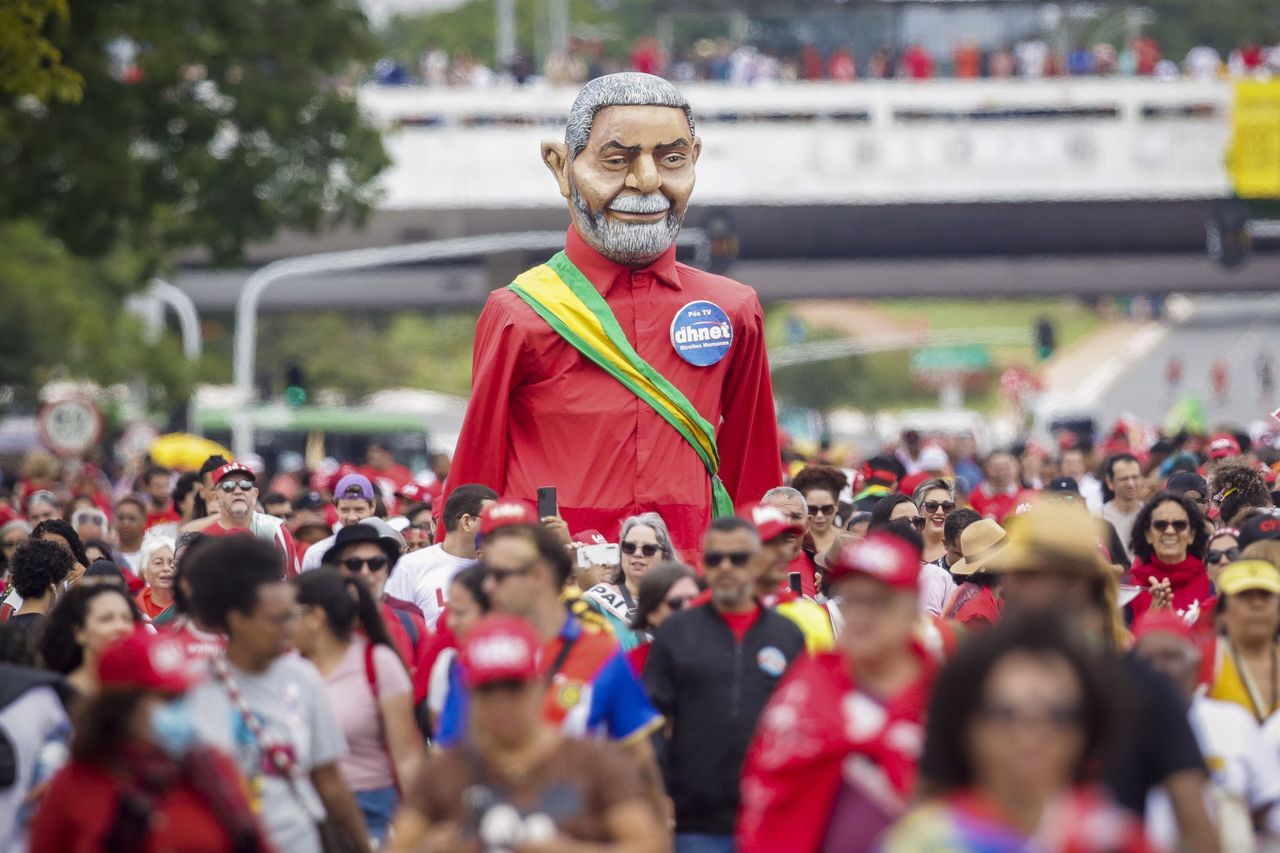 Lula's presidency is unlikely to be like his previous two mandates, coming after the tightest presidential race in more than three decades in Brazil and amidst resistance to his taking office by some of his opponents, political analysts say.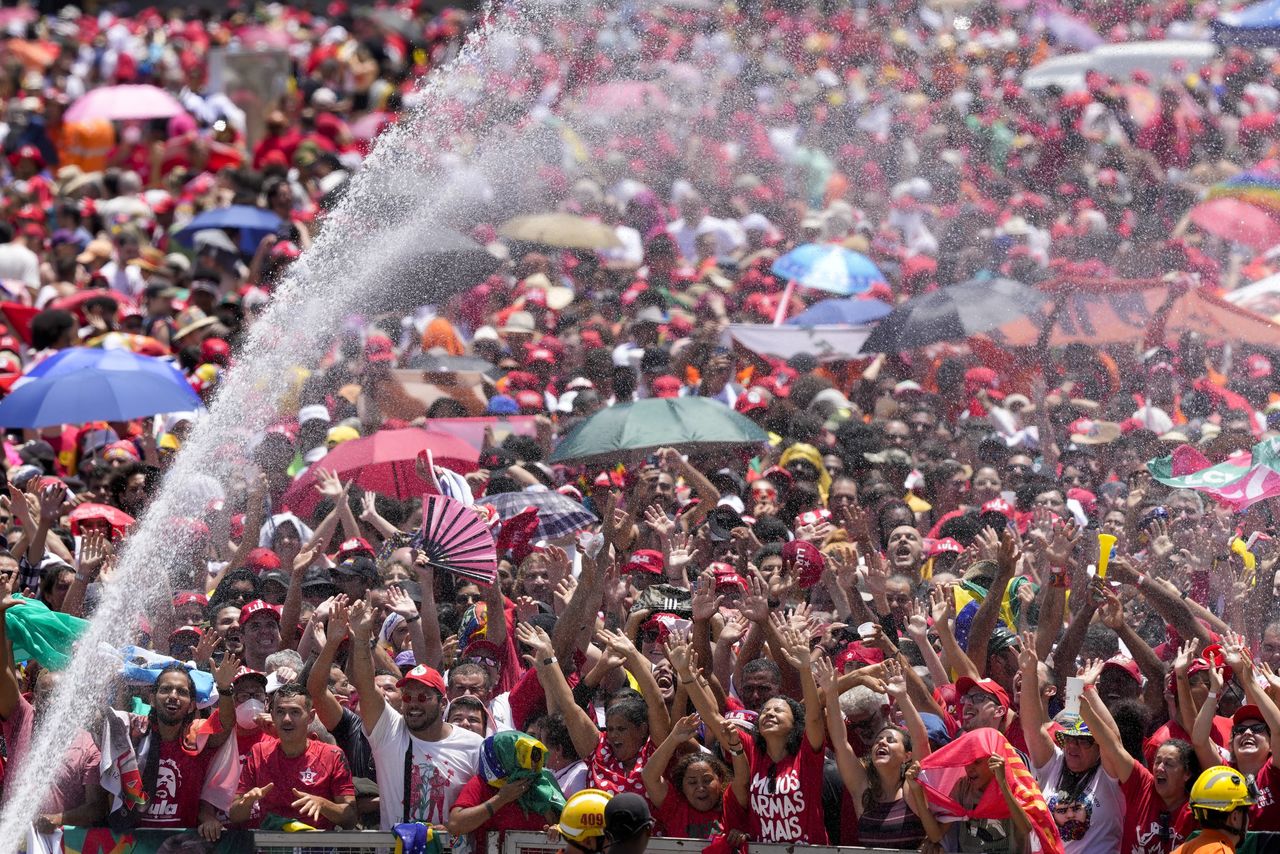 Lula defeated far-right Bolsonaro in the October 30 vote by less than two percentage points. For months, Bolsonaro had sown doubts about the reliability of Brazil's electronic vote and his loyal supporters were loathe to accept the loss.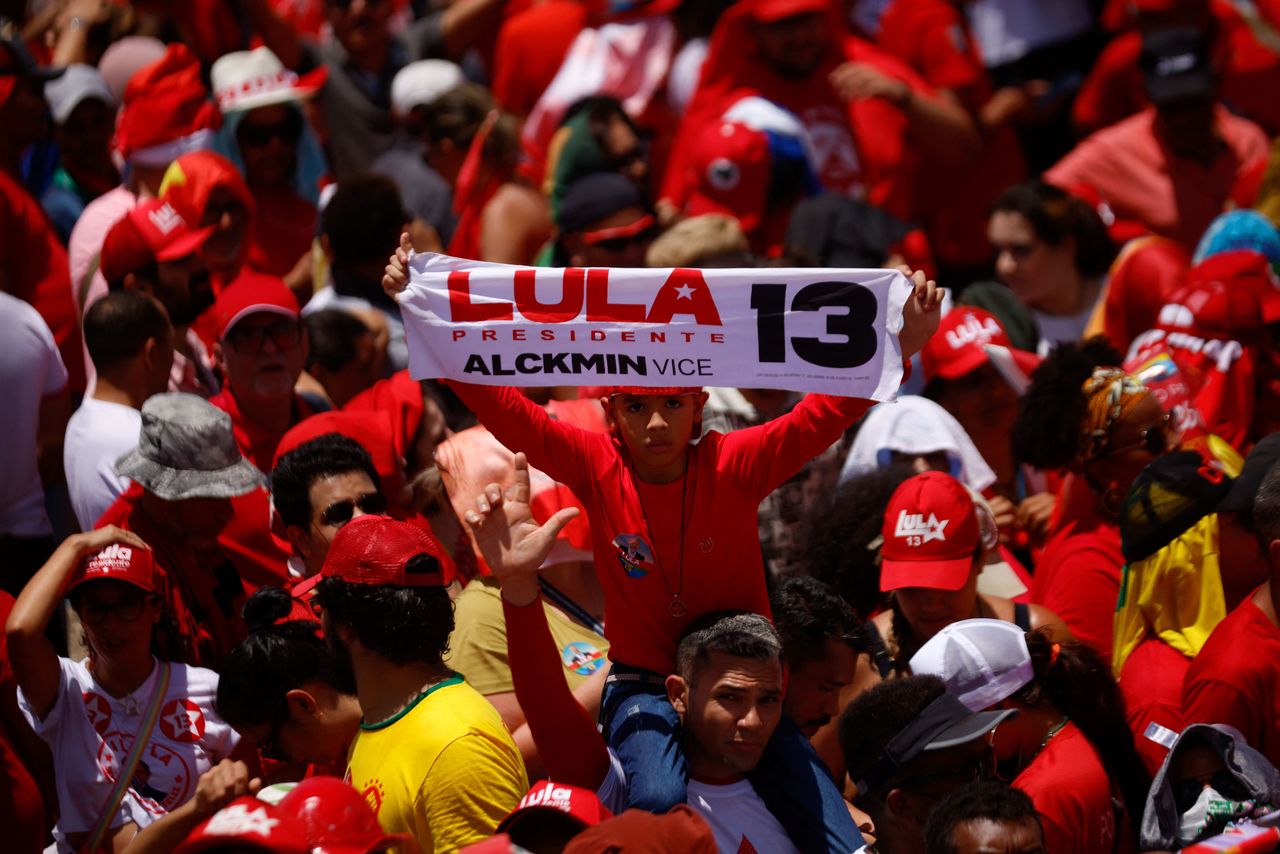 Lula faces the challenge of uniting a country that has become painfully polarised under Bolsonaro.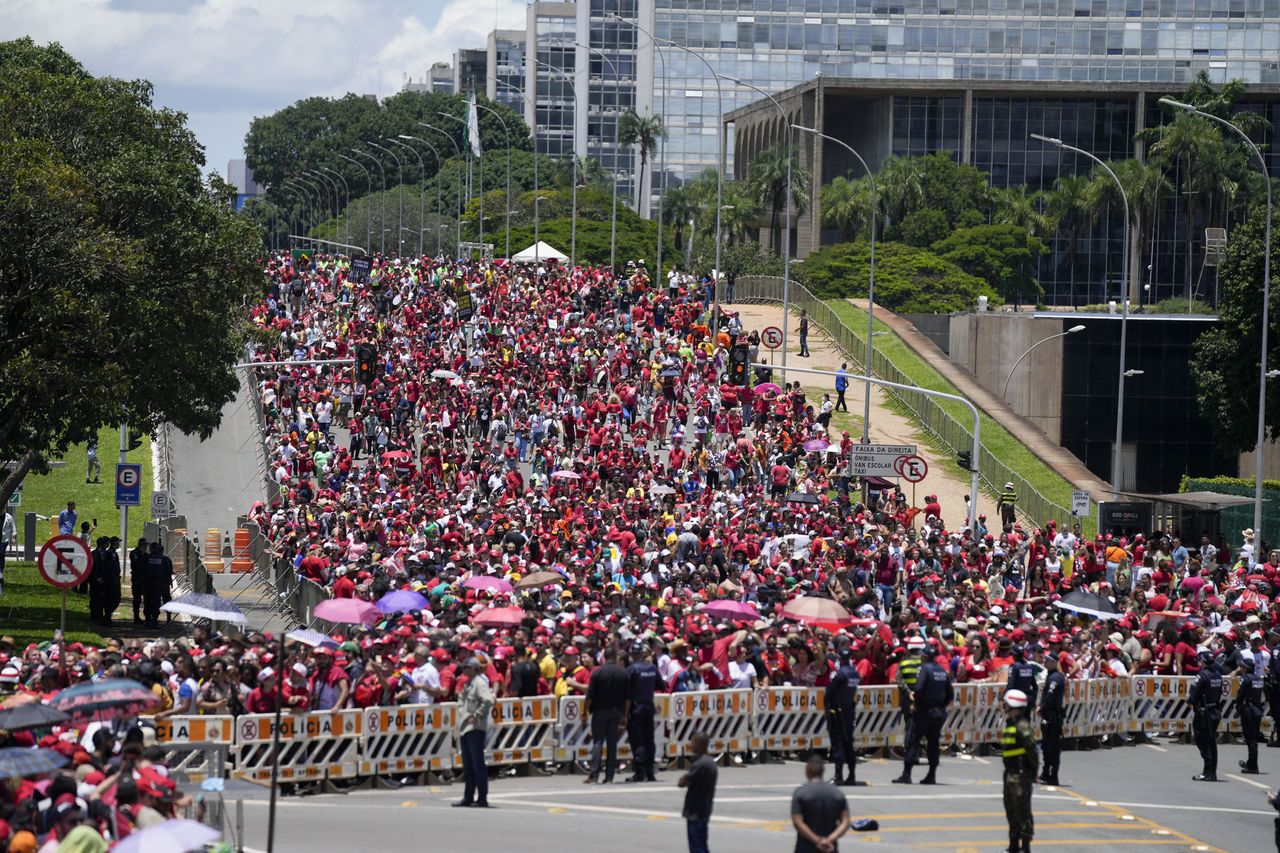 The new president has said his priorities are fighting poverty and investing in education and health.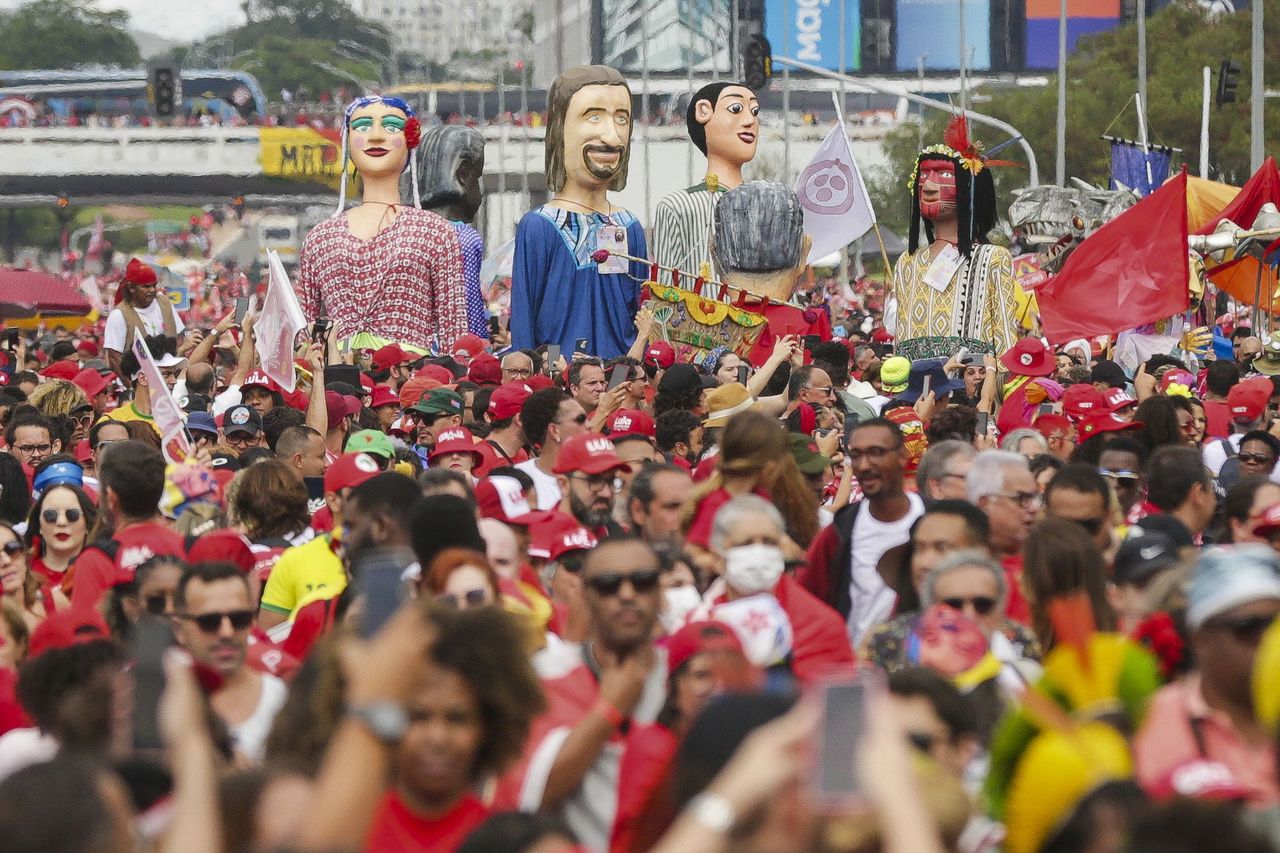 He has also said he will bring illegal deforestation of the Amazon to a halt.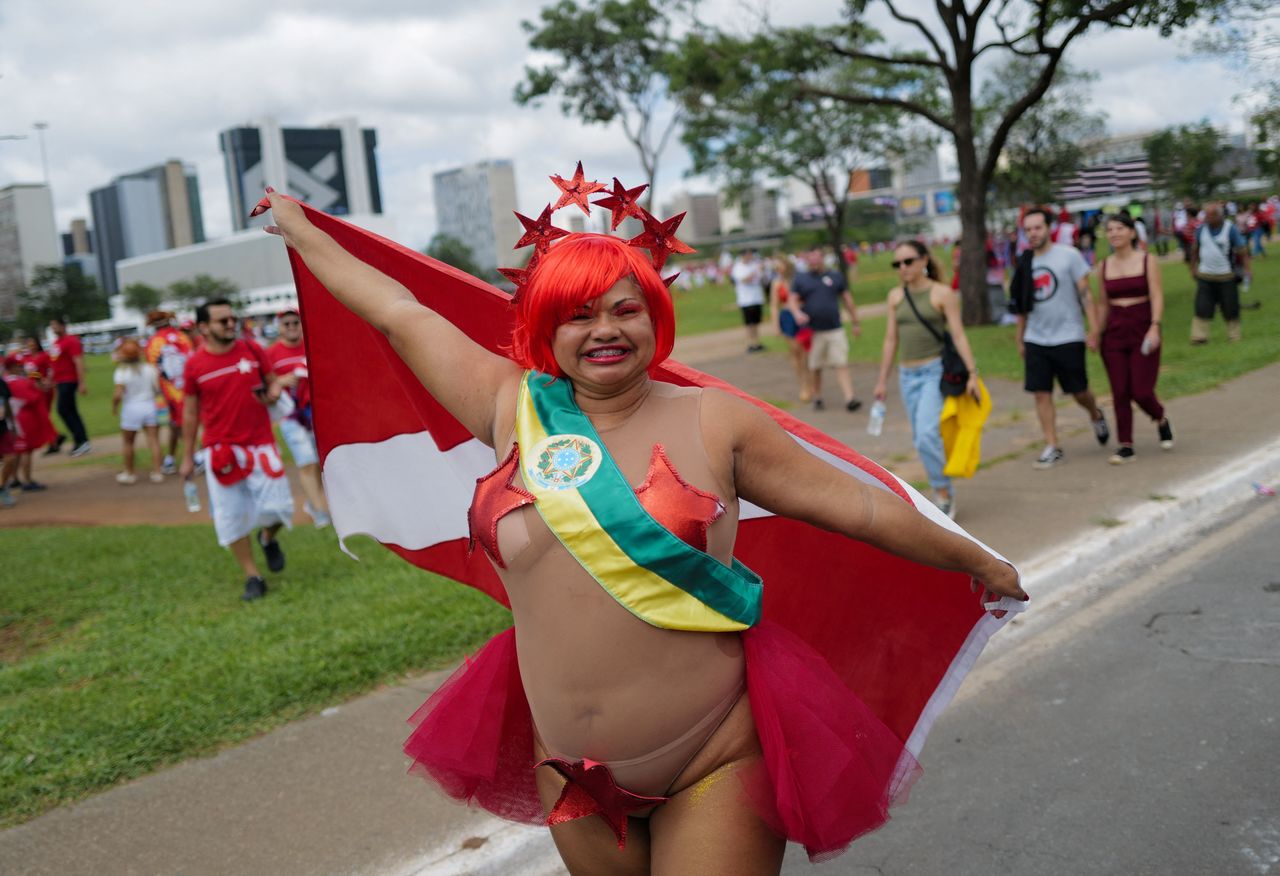 A Lula supporter in Brasilia.