Hong Kong's top court has thrown out a last-ditch appeal by ousted pro-independence lawmaker Sixtus Baggio Leung Chung-hang, who was jailed for storming a Legislative Council meeting five years ago in a bid to take his oath of office.

The Court of Final Appeal on Friday said Leung's challenge against his conviction for taking part in an unlawful assembly in November 2016 raised an important question of law – but that it "must be dismissed" regardless of the answer.

At issue was the proper construction of the phrase "likely to cause any person reasonably to fear" in the offence created by the Public Order Ordinance.

His lawyers have argued that prosecutors must prove the defendant knew, intended or was reckless as to whether his involvement in a public assembly would cause others to reasonably fear a breach of the peace, such that the accused would not be held liable for any fear he unknowingly caused.

But the court found that unnecessary, given that the purpose of the offence, as stated by then attorney general Denys Roberts, was for the "prevention and control of disorders at all stages, with particular emphasis upon dealing with them as early as possible".

Mr Justice Joseph Fok said such an offence was "not logically linked to whether the assembled persons do or do not foresee such reasonable apprehension as the consequence of their acts", but focused on responding to the objectionable nature of those acts.

More importantly, Fok noted that the lower courts had already ruled that Leung must have known his conduct was likely to cause apprehension of a breach of the peace when he and his co-defendants, who included fellow lawmaker Yau Wai-ching, charged at the cordon of security guards blocking their way to a conference room on November 2, 2016.

"Given the findings of the magistrate, upheld by the [Court of First Instance] judge, the appellant's guilt in respect of the offence is inevitable," Fok said.

The appeal was unanimously dismissed by the five-judge panel, which also included Chief Justice Andrew Cheung Kui-nung, with justices Roberto Ribeiro, Frank Stock and Robert French.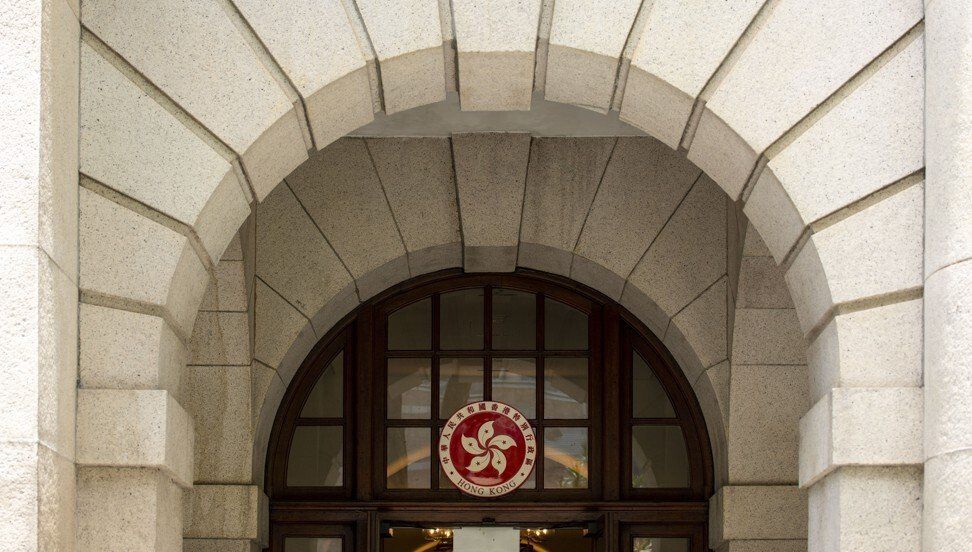 The case was heard by a five-judge panel at the Court of Final Appeal.

The case was part of an oath-taking saga in 2016 triggered by Leung and Yau's anti-China antics during their swearing-in ceremony on October 12 that year, which caused them to be barred from the chamber.

In the following month, the National People's Congress Standing Committee in Beijing issued an interpretation of the Basic Law, Hong Kong's mini constitution, ruling public officials were required to take their oaths "sincerely" and "solemnly".

Leung, 34, and Yau, 30, were officially unseated on November 15 by the High Court – 13 days after they stormed the meeting.

Leung lost his first appeal against conviction last September. Upon serving a four-week jail term, he left Hong Kong for the United States in November last year, to seek asylum from "profound political persecution".

He is understood to be among 30 fugitives currently overseas who are wanted in Hong Kong on suspicion of violating the national security law imposed on the city by Beijing last year.