Hong Kong is likely to wake up to a No 3 typhoon signal on Friday morning, according to the city's weather forecasters, as a tropical depression heading towards Hainan Island is expected to strengthen.

At 11.20pm on Thursday, the Hong Kong Observatory issued an amber rainstorm warning, which means heavy rain has fallen or is expected to fall across the city at a rate exceeding 30 millimetres in an hour.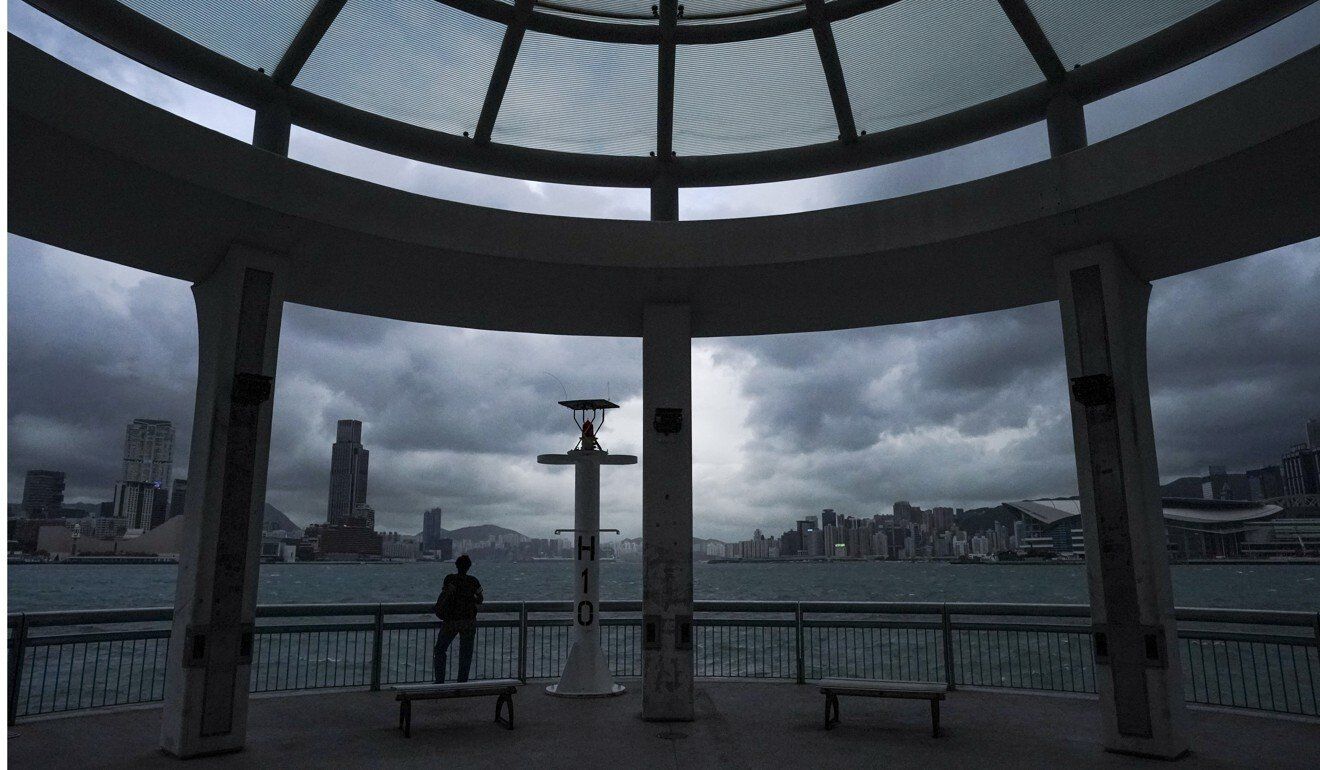 Clouds gather over Hong Kong's Victoria Harbour.

Strong winds and heavy rain were also likely to put a damper on the weekend, the Observatory said, although residents would get a reprieve from the heat with temperatures falling to between 26 and 29 degrees Celsius.

"The tropical depression currently hovering at more than 600km south-southwest of Hong Kong will intensify gradually and will begin to take a more northerly track [on Friday], moving towards the vicinity of Hainan Island gradually," the Observatory said.

It added the storm would be moving closer to the coast of Guangdong province than previously expected, bringing heavy rain, squalls and rough seas through Sunday.

The forecaster urged residents to take note of the weather before heading out on Friday morning, and to stay away from the shoreline and avoid water sports as the sea would be very choppy.

If the typhoon signal is raised, it would be the fourth time this year, and the third No 3 warning.

Although Typhoon Chanthu, which charted a course for Shanghai, Japan and South Korea last month, did not bring wet weather to Hong Kong, its effects were still felt in the city.

Under the influence of its outer subsiding air, Hong Kong experienced the hottest September since records started in 1884, the Observatory said on Tuesday, with a monthly mean maximum temperature of 32.8 degrees, 2.7 degrees higher than the 1981 to 2010 normal.