Nurses at some NHS trusts are expected to walk out later this year after voting in favour of striking.
Unions have said even new recruits were struggling to see a future in the NHS, with nurses struggling with workloads and rising prices not matching wages.

It will be the first UK-wide action by the Royal College of Nursing (RCN) in more than 100 years.

There's been criticism from some, with the government in England urging nurses to consider the impact on patients.

It will be a different picture across the UK - in England the turnout was too low in nearly half of trusts for action to take place.

But, nurses in every service in Scotland and Northern Ireland voted for action, and in Wales all but one health board did.

Student nurse Ellie McNicol only started her course at the University of Bristol last year but says she has already seen enough to know things need to change.

"Lots of mistakes are happening that shouldn't be due to staffing pressures," the 22-year-old told BBC Newsbeat.

"I've seen it firsthand. We get a lot of pressure put on us."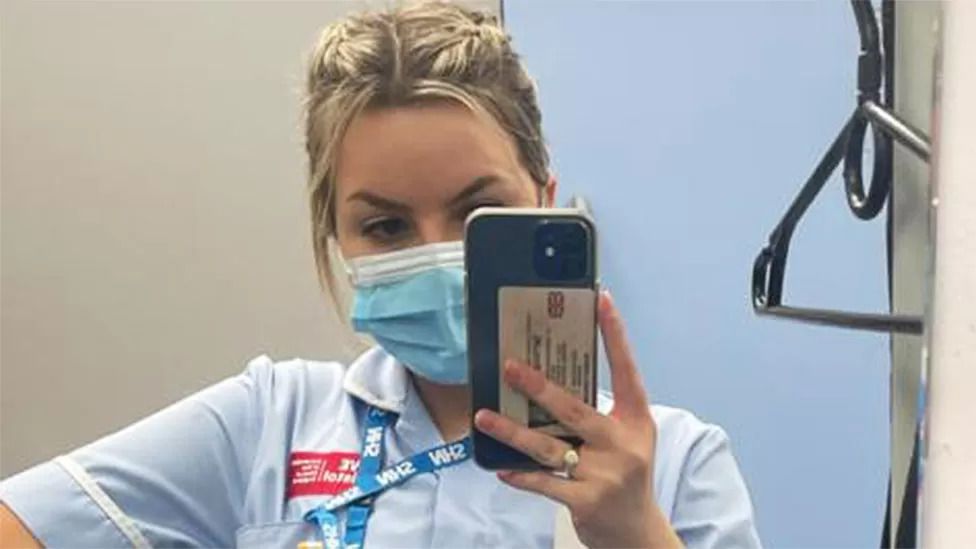 Ellie says she knew nursing would be hard but feels working conditions need to improve
Ellie was inspired to get into nursing after caring for her brother when he was in an accident a couple of years ago.
"If I didn't feel so strongly about wanting to help people I'd consider dropping out," Ellie says.
"I knew it was going to be hard. It's common knowledge that nurses don't get half of what they deserve."
As a student, she doesn't get paid for her time working on wards but receives a bursary to help with her travel costs.
'Really big reason'

The walkout will involve Royal College of Nursing (RCN) members in more than half of hospitals and community teams, but emergency care will still be staffed.

The government in England pointed out it had given a pay rise in line with what had been recommended by the independent NHS Pay Review body.

England Health Secretary Steve Barclay said he "deeply regretted" that some union members had voted for action, adding the "priority is keeping patients safe during any strikes".

Matthew Taylor, chief executive of the NHS Confederation, which represents health managers, urged the government and RCN to get back to the negotiating table.

"The last thing anyone wants is a 'war of attrition' playing out over many months."

Ellie understands the concerns, but says: "If nurses feel like their only option is to strike, it must be something really big.

"When it's Royal Mail, it's just people's post, not their lives on the line," she says.

With the cost of living increasing, she argues nurses have to look after themselves as much as they look after others.

The strikes: What you need to know

* Strikes will affect routine services, such as planned operations, district nursing and mental health support but not emergency care

* The RCN called for a rise of 5% above the RPI inflation rate which currently stands at above 12%, but no UK nation has offered close to that

* Starting salaries for nurses in England are currently just above £27,000, rising to nearly £55,000 for the most senior nurses

* The government appealed to nurses to "carefully consider" the impact on patients

* The strike will be the first time UK-wide action is taken by RCN members in its 106-year history


'Creating a better place'

Paediatric nurse Jessie Collins works in schools and A&E and also voted in favour of strike action.

"It's about creating a work culture that retains staff," she says.

"As nurses, it's really hard not to be able to deliver the care you want to."

The 29-year-old says the strikes are also to "highlight the fact we aren't paid in line with what we think we're worth and the profession is worth".

"And it's about trying to make it a better place, not just for us, but for our patients as well."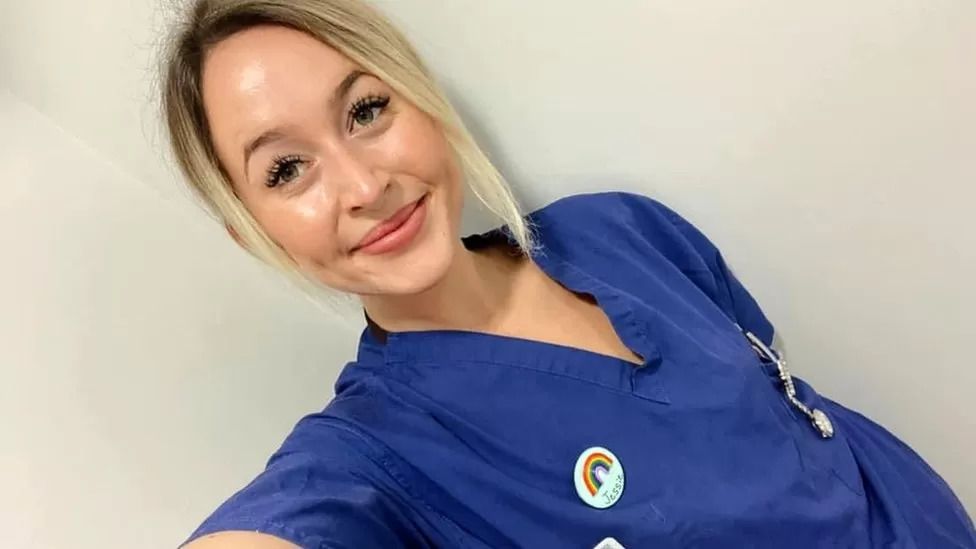 "I can't ever imagine doing anything else, but it's a job that takes a lot from you," Jessie says

She describes being a nurse as "really rewarding", but says the job "has to be a place that is safe".

"There is a massive staffing crisis. In the long-term, it's going to be quite catastrophic, unless they do something," she says.

And she feels the short-term impact of striking has "nothing on the impact on patient care over the past few years".

"It's not something we ever imagined we would do. And it's for the benefit of our patients in the long run."

'Can't afford my job'

Luke, who works in Wales, says he voted to strike after six years in the job.

"The volume of work and the level of responsibility is unbelievable for the money you're on," says Luke, who didn't want to share his full name.

He's seen his outgoings shoot up by £400 a month, and says he's having to pick up extra weekend shifts to make ends meet.

"How is frozen pay going to help me deal with that?" he asks. "My job is now unaffordable."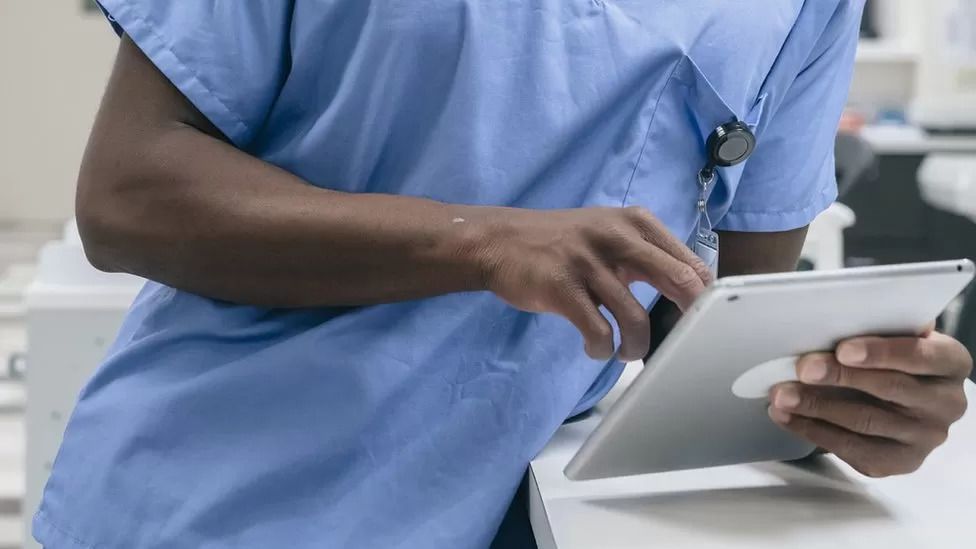 Luke says his nursing job has become "unaffordable"

Although high numbers of nurses are choosing to leave the profession, Luke says he is so passionate about his career he would not consider quitting.

"None of us are in this for the money," he says. "This is not a career you go in to to get rich.

"It's not just a job you do - you give a piece of yourself to it."

Choosing to strike was a "preventative measure", he says, adding the quality of care was already slipping.

"It really is life and death," he says.

"Patients are already suffering because we're struggling to give them the care they need and deserve."

The exact information for when strike action will occur has not yet been announced.