Nurses across the UK have voted to strike over pay with action expected to start by the end of the year.
The walkout will involve Royal College of Nursing members in more than half of hospitals and community teams, but emergency care will still be staffed.

Nurses in every service in Scotland and Northern Ireland voted for action. In Wales all but one health board did.

But in England the turnout was too low in nearly half of NHS trusts for strike action to take place.

RCN general secretary Pat Cullen said: "Anger has become action - our members are saying enough is enough."

She said nurses had been getting a "raw deal" on pay for years.

"Ministers must look in the mirror and ask how long they will put nursing staff through this."

The strike will be the first time UK-wide action is taken by RCN members in its 106-year history.

It comes after the government in England and Wales gave NHS staff an average of 4.75% rise this year - with the lowest paid getting more.

Scotland has offered a flat rate of just over £2,200, which means a newly qualified nurse would get around 8% more.

In Northern Ireland, nurses are yet to receive a pay award because there is no working government.

The RCN, which represents about two-thirds of nurses in the NHS, has asked for 5% above the RPI rate of inflation, which stands at over 12%.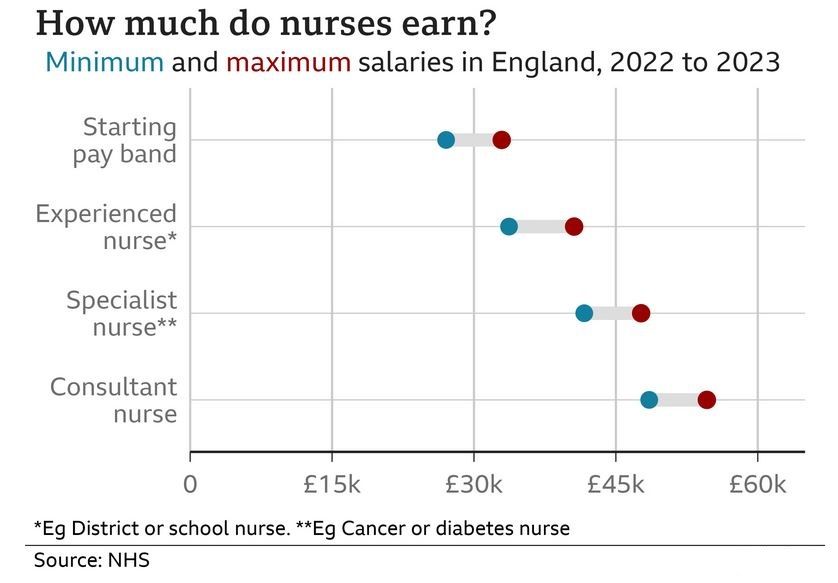 Ms Cullen said members would ensure patients did not come to harm by continuing to provide urgent and emergency care during the strikes.
This will see services such as intensive care fully staffed, while other services, such as cancer care, are also likely to be given some protection.
But the action will affect routine services, such as planned operations like knee and hip replacements, district nursing and mental health care.
It comes after the waiting list for hospital treatment has topped 7 million in England - a record high.
Ms Cullen said the walkout will be "as much for patients as it is for nurses" as staffing shortages were already compromising care.
'I felt I had no choice but to vote yes'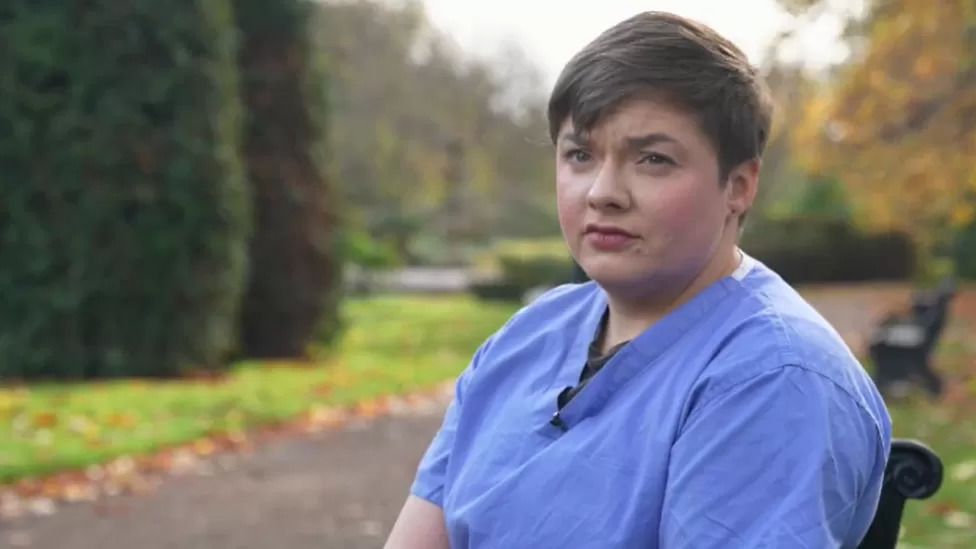 Senior hospital staff nurse Jodie Elliott felt she had no choice but to vote for strike action.

She has opted out of the NHS staff pension because she could not afford to make the monthly contributions.

"My family were horrified, but it was the choice of that or going into debt each month. I just could not afford it.

"My pay has not kept up with inflation for 10 years and, given the cost of living now, it has got really bad."

Ms Elliott, who is a local RCN rep, says she cannot even afford to replace clothes and shoes when they are worn out.

"My mother takes me shopping. That is ridiculous for a grown woman in her 30s."

She said the squeeze on finances was driving nurses away from the profession. "Every shift we are short of staff. Care is becoming unsafe."

The RCN said in services where the turnout threshold was not met the vast majority of those who took part supported walking out.

At least 50% of union members need to take part in a strike ballot for it to count.

Some nurses at local management bodies and national organisations including NHS England will also be striking after voting in favour.

The government in England had urged nurses to consider the impact on patients.

It pointed out it had given a pay rise in line with what had been recommended by the independent NHS Pay Review body.

And that came after NHS staff were given a 3% pay increase last year while the rest of the public sector had a pay freeze in recognition of their work during the pandemic.

'I worry about risk to patients so voted no'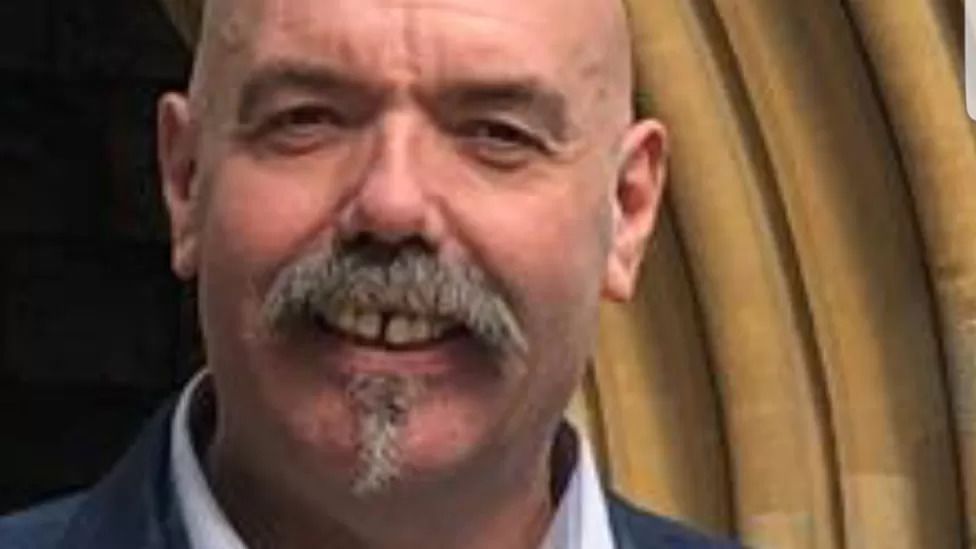 Mental health nurse Ian Summers was one of a minority of nurses who took part in the ballot to vote against taking strike action.

Mr Summers, who works in Cornwall, said: "I voted no because I felt we were going to put patients at risk.

"During this nursing crisis, if we reduce the levels even further with strike action the only outcome can be patient safety.

"There's a crisis in the UK regarding nurses. Nursing numbers on wards are at critical levels.

"If we strike, what's going to happen to people going to hospitals, people in the community - it frightens me because the risk is already there."

Matthew Taylor, chief executive of the NHS Confederation, which represents health managers, urged the government and RCN to get back to the negotiating table.

"The last thing anyone wants is a 'war of attrition' playing out over many months."

England Health Secretary Steve Barclay said he "deeply regretted" that some union members had voted for action.

"Our priority is keeping patients safe during any strikes. The NHS has tried and tested plans in place to minimise disruption and ensure emergency services continue to operate."

But Scottish Health Secretary Humza Yousaf said the UK government should "put its hand in its pocket" to provide more funding for pay, saying: "I don't have any more money."