Subsidy scheme shows promise, with half of participating preschools enrolling an average of six more pupils from the demographic.
A government subsidy scheme to encourage kindergartens in Hong Kong to accept children of ethnic minority groups appears to have paid off, as a study has found about half of participating preschools have enrolled an average of six additional pupils from the demographic.

While hailing the subsidy scheme as a good start, concern group Hong Kong Unison on Thursday criticised a decision by examination authorities to drop Hindi and Urdu as foreign language subjects from local university admission tests.

Unison executive director John Tse Wing-ling called for a more consistent education policy in offering opportunities for students of ethnic minorities.

The new study assessing the effectiveness of the government's Kindergarten Education Scheme found about two-thirds, or 107, of 161 preschools had pupils from ethnic minority groups.

Among them, almost half, or 51, reported they had accepted more pupils from the demographic because of the government's financial incentives.

Under the scheme, kindergartens can obtain additional grants based on the number of non-Chinese-speaking pupils they admit, from HK$51,710 a year for enrolling between one to four, HK$397,920 for between eight and 15, and up to HK$795,840 for those that admit 31 or more.

About 78 per cent of 51 kindergartens had admitted up to six pupils from ethnic minorities since the 2019-20 school year, with 4 per cent having at least 21 more, according to the study.

On average, each kindergarten had admitted 5.7 additional pupils because of the financial incentives.

For those without any members of ethnic minority groups, about 80 per cent said either

none had applied or the pupil's parents eventually declined their offer.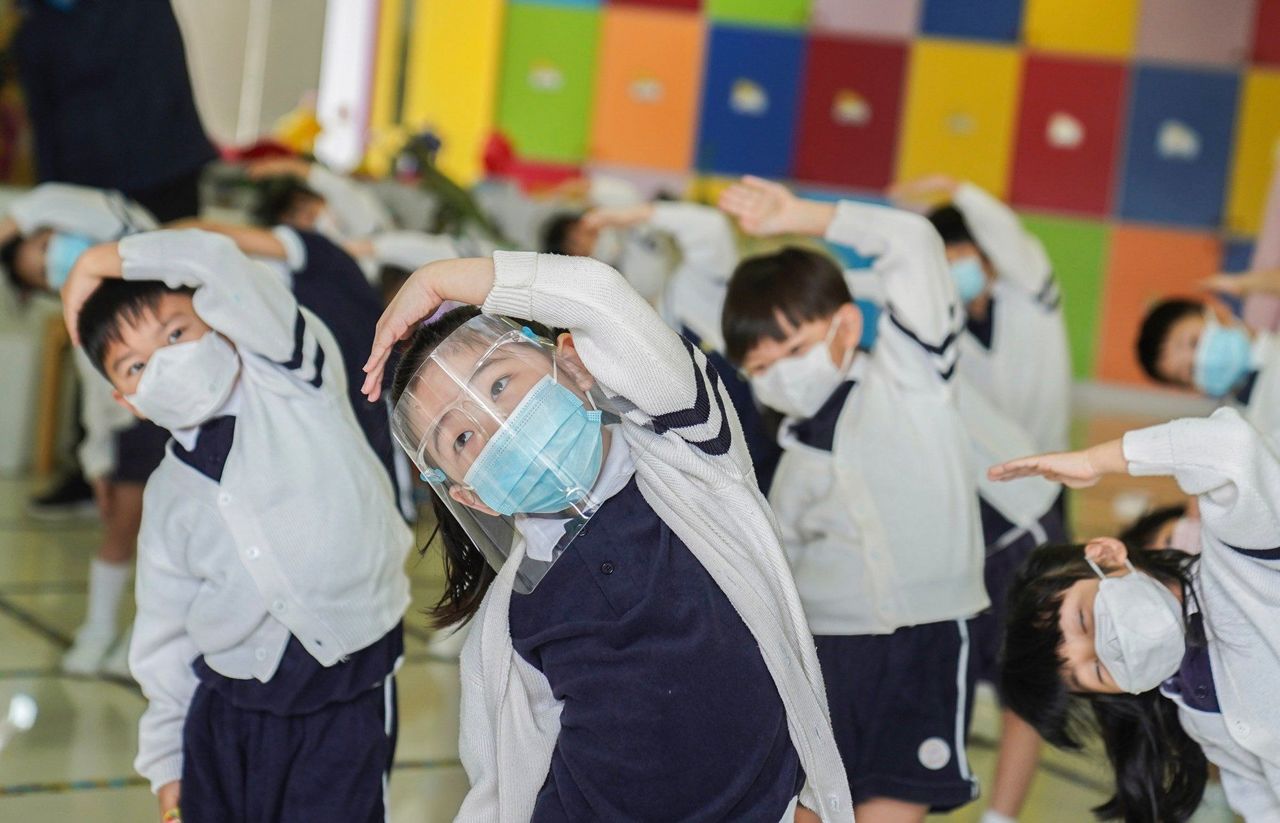 On average, each kindergarten had admitted 5.7 additional pupils from ethnic minority groups because of financial incentives from the government.

The research was jointly conducted by the School of Education and Languages of Hong Kong Metropolitan University and the Hong Kong Child-rity Association. Online questionnaires were sent during May to July last year (2021) to local kindergartens which had taken part in the scheme.

Jessie Wong Ming-sin, an assistant professor at Metropolitan University and principal investigator of the research team, said the study's findings suggested the government scheme worked and she called for additional resources for new kindergartens.

"New kindergartens may lack manpower and experience in handling ethnic minority students. If more support, like teacher training, can be offered to them by the government, it will be of great help," Wong said.

Tse shared similar views and added: "Merely giving money to kindergartens is not enough. The government should ensure there are enough professionally trained teachers who know how to handle ethnic minority students and address their educational needs."

But he criticised the education policy for a lack of consistency in term of supporting ethnic minority groups, referring to a recent decision by the Hong Kong Examinations and Assessment Authority to drop Hindi and Urdu as foreign language subjects in the Diploma of Secondary Education examination from 2025.

Instead, Korean will be added as a new language subject.

"In view that young people's interest in the Korean language has been increasing, the Korean examination was specially added to meet students' needs," the authority's secretary general Professor Wei Xiang-dong said on Wednesday, when announcing the decision.

In the 2020 DSE examination, 13 candidates took Hindi, while 30 took Urdu.

Tse expressed disappointment, saying: "It is to strip those ethnic minority candidates of the chance to use a language they are familiar with to help secure a university place. What they are good at does not count now. Is it fair?

"I am not saying that it is wrong to add Korean as a subject. But in a multicultural society, we should offer more chances for people to learn to speak more languages, not only those of the dominant cultures.

Ferrick Chu Chung-man, executive director of Equal Opportunities Commission, said the anti-discrimination law did not apply in the case of dropping the two language subjects in the DSE examination.

"Under the law, what is required is that for providers of services, goods and facilities, they have to provide services or goods in an equal manner," Chu said. "As far as I can see in the existing anti-discrimination law, there is no application at all."