City's only drinks carton recycler one step closer to finding new premises as parties discuss nearby plots.
Hong Kong's science park and the city's only drinks carton recycler, Mil Mill, appear to have had a breakthrough in their impasse over moving its factory after discussing a nearby plot, after the firm took up Singapore's offer to expand there, the Post has learned.

The government-backed Hong Kong Science and Technology Parks Corporation late last year required Mil Mill to move from Yuen Long Industrial Estate before December 31 upon the expiry of its lease and later granted a six-month grace period that ends on June 30.

In an expression of interest document released in January, the corporation invited "prospective lessees to occupy and use the land parcel lot … to set up high value‐added manufacturing".

The document features seven sites, including six in Yuen Long Industrial Estate.
"Any interested parties who can demonstrate their competence and financial capability to carry out their proposals … are welcome to submit their expression of interest proposals," the document said.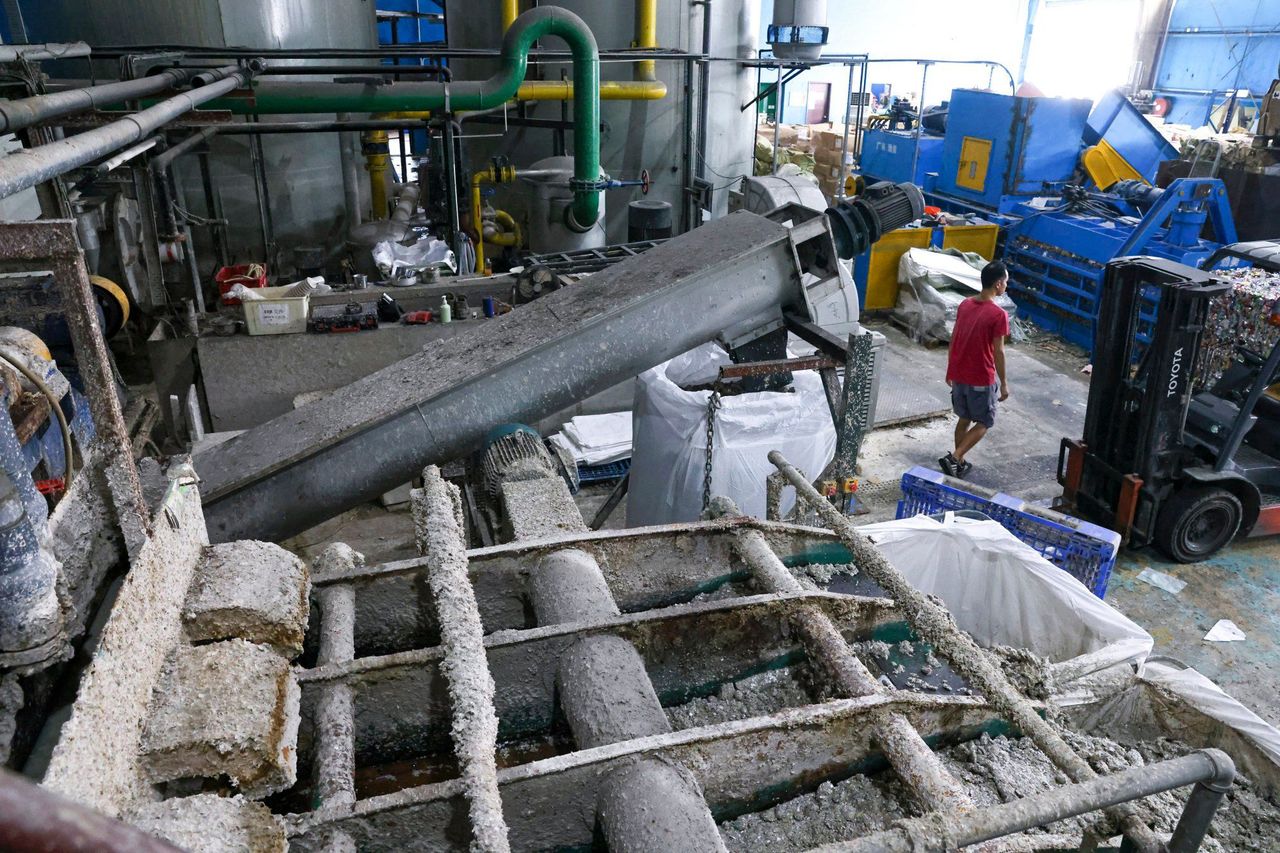 Mil Mill is the only drinks carton recycler in Hong Kong.
Prospective tenants had to express their interest before noon on Tuesday.
When approached by the Post, Mil Mill executive director Harold Yip Man-ki said the company had spoken to the science park about moving to another plot at the industrial estate in Yuen Long or to a new piece of land in Tseung Kwan O.
He added they had also visited several sites listed in the expression of interest document and were eyeing a nearby 2,500 square metre (26,909 sq ft) plot. It was a similar size to their current site and they might have a longer tenancy.
"It would be best if we could stay at the current site," Yip said.
The Post has contacted the science park for comment.
The icebreaker came a day after the Environmental Protection Department announced its plan to invite tenders in the first quarter to recycle drinks cartons collected from government-funded recycling programme facilities starting in July.
In a Tuesday statement, the department also said authorities would table a bill to the Legislative Council within the year to order producers of drinks cartons and plastic bottles to collect and recycle them after consumption.
The statement added that a large-scale pulping facility would start operating in 2025 in Tuen Mun to process drinks cartons.
Mil Mill is the first pulp mill that recycles drinks cartons in Hong Kong. According to the company, it can process 50 tonnes daily and convert them into paper pulp.
It had signed a three-year lease for a site in Yuen Long Industrial Estate in 2018 and was later given a one-year extension. But Yip said he understood they could use the site for six years.
The saga caught the public's attention last September after Mil Mill said it was told by the corporation, which operates Yuen Long Industrial Estate, to move by the end of last year because the estate was to be developed into a hi-tech park.
Yip has said the Environment Protection Department suggested applying for short-term tenancies at other government sites. But he said moving to one of those sites would be like starting again, involving a significant investment.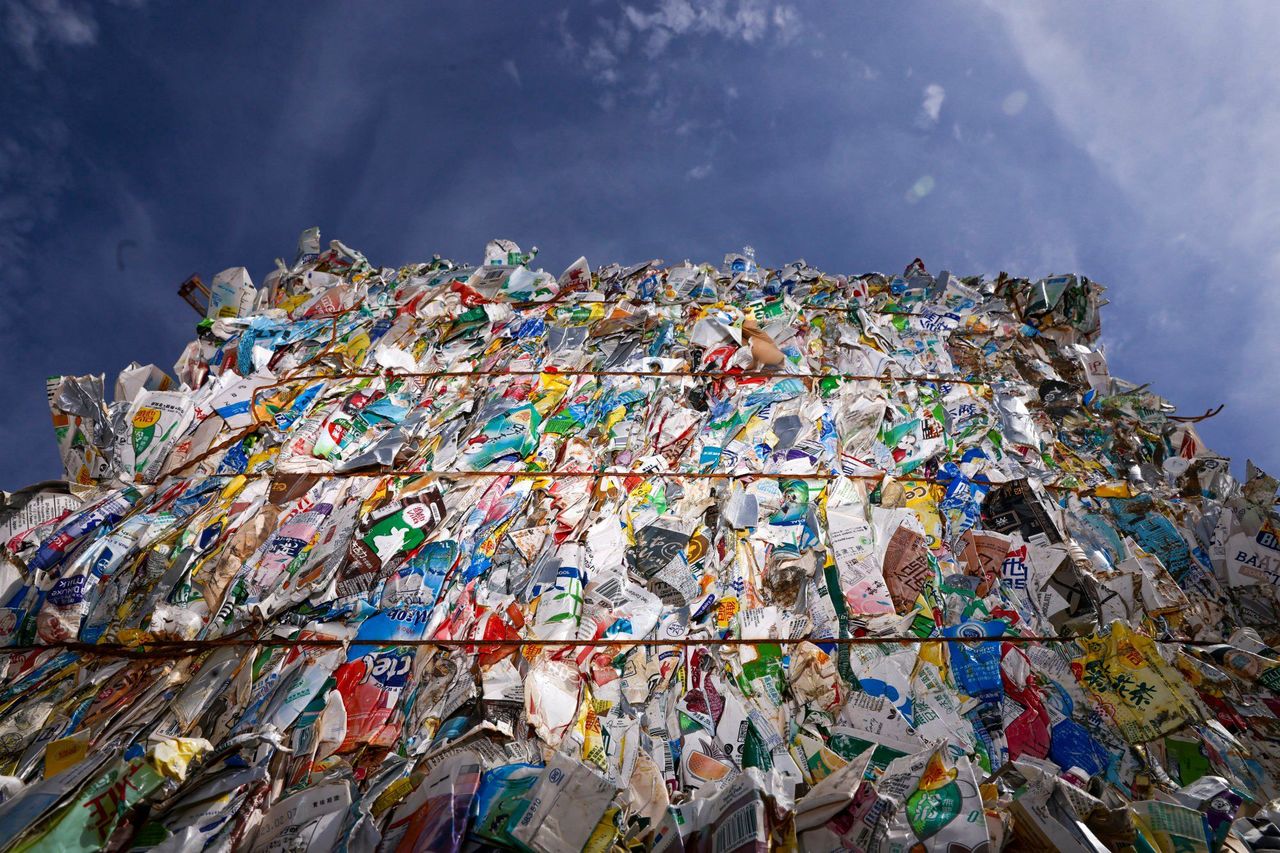 A crushed block of drink cartons awaits recycling at the Mil Mill pulp plant in Yuen Long.

At the time, the corporation said it was doing its best to help Mil Mill. CEO Albert Wong Hak-keung told the press the industrial estate was a necessary part of the development of Hong Kong.

Singapore, meanwhile, has approached Mil Mill and offered to find it a new site.

In December, Singapore's DBS Foundation announced it would fund the set up of a pulp mill and recycling education projects as part of 23 schemes, costing S$3 million (US$2,259,099), which it would subsidise to benefit environmental protection and society.