Sean Smith, author of Meghan Misunderstood, told Yahoo UK there is "absolutely not" a way for Meghan and Harry to return to the royal fold, but added that the actor and activist was unlikely to want to go back.

He said: "Meghan is an American woman who, when she went back, the first thing she said practically was 'it's good to be home'.

"Why would she want to give that [freedom of expression] up to be a royal Stepford wife?"

He added: "Harry is a different case, because obviously he was born royal and is the Queen's grandson.

"The royals acted 100% to block them and I think there should have been more compromise.

"The way he was stripped of his military titles was ridiculous. Maybe they should share them out but I don't think anyone who has seen how much he cares about his comrades and wounded comrades would be in any doubt that he would be a great addition to that field ongoing."

Harry and Meghan stepped back from their senior royal duties formally at the end of March, though their last engagement had been earlier in the month at the Commonwealth Day Service.

The Royal Family is due to review the couple's situation in March 2021, but with coronavirus dominating life, the Duke and Duchess of Sussex have had a different first year than they had expected.

Reflecting on what had caused the couple to make their move to California and out of senior royal life, Smith said Meghan had faced unfair press coverage and a lack of support from the Royal Family.

He told Yahoo UK: "It went wrong with the press coverage of her. Here was a 35-year-old self made millionaire, a woman who had been an activist, still is, for female empowerment, racial equality, and she was described as a 'saucy divorcee'.

"There was that notorious headline about her starring on PornHub. It was ridiculous, one journalist said it was a clip that 'wouldn't even fit into your religious grandmother's idea of pornography'.

"It clouded the British public's view."


Watch: Learn to sit and pose like a royal
Smith, who has written best-selling biographies on celebrities including Adele and Tom Jones, said Harry stepped in but the situation would have been better if one of the other senior royals had done so.

"There are three royals that really matter - the Queen and the two future kings. If one of them had said 'this is not the way to go' it would have stopped but they did not," he said.

Harry released a statement in 2016 which criticised the "racist undertones" of abuse Meghan faced, and later, William released a brief comment, saying: "The Duke of Cambridge absolutely understands the situation concerning privacy and supports the need for Prince Harry to support those closest to him."

Smith notes one of Meghan's early engagements after her royal duties finished, interviewing founder of The 19th Emily Ramshaw, as the moment it became clear "the British public, had lost Meghan in just four years".

In his book, he says: "In my opinion we lost her right at the start – within one week.

"In context, Meghan was not at a coffee morning telling the ladies that lunch that it was good to be home after a tiring and tiresome trip to Europe. The 19th describes itself as 'a non profit, non partisan newsroom reporting at the intersection of gender, politics and policy'.

"It declares, 'Join us in our mission to empower all women', a rallying call that would always find favour with Meghan Markle."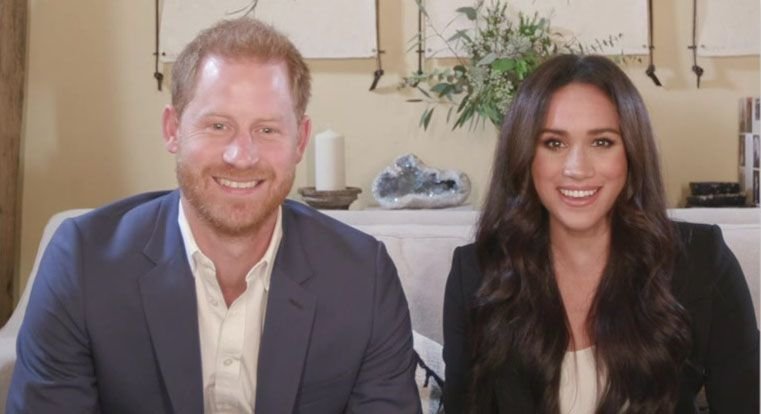 Harry and Meghan are now working in California and plan to launch a non-profit.

Discussing whether the Royal Family would learn from what happened with the Sussexes, to avoid any similar situation when the Cambridge children grow up, Smith said: "Meghan was a particular case.

"One of the things we don't know is what the status of the monarchy will be in 20 years, when the children are finding their feet.

"We don't know where we will be with gender equality, whether Britain will be more accepting of people from outside.

"My suspicion is that they will not do anything in advance."

Meghan Misunderstood is available now.


Watch: Will Meghan Markle be in The Crown?