Lai, 74, says justice minister's decision to deny him a jury trial has deprived him of a right to a fair hearing.
Jailed Hong Kong media tycoon Jimmy Lai Chee-ying has asked for the termination of his collusion case, on the grounds he has been deprived of his right to a fair trial under the national security law.

The publishing mogul took issue with the justice minister's decision to deny him a jury trial and instead ordered it be overseen by three judges approved by the city's leader to oversee national security proceedings, the High Court heard in a pre-trial hearing on Monday.

Lai's application for a permanent stay of proceedings comes just half a month before the start of his 30-day trial in December.

Prosecutors have accused Lai, 74, of conspiracy to attract foreign sanctions or blockades against city and mainland Chinese officials through pieces published by his now-closed Apple Daily newspaper, as well as through a lobbying group he was said to have directed and financed behind the scenes.

Six former Apple Daily executives have indicated their intention to plead guilty to conspiracy to collude with foreign forces, an offence punishable by up to life imprisonment under the Beijing-imposed legislation.

Meanwhile, activist Andy Li Yu-hin and paralegal Chan Tsz-wah are awaiting sentencing behind bars after admitting to a conspiracy charge in relation to the anti-China campaign allegedly masterminded by Lai.

Lai has denied three collusion charges under the security law and a sedition offence under the colonial-era Crimes Ordinance. Three companies connected to Apple Daily have also denied one count each of collusion and sedition.

Senior Counsel Robert Pang Yiu-hung, representing Lai, acknowledged his legal team had taken considerable time deliberating the last-minute bid for stay of proceedings, trying to reach a consensus among themselves.

"Decisions on an application of this nature are not taken lightly … We need to convince ourselves that our grounds are properly arguable before the court," the barrister said.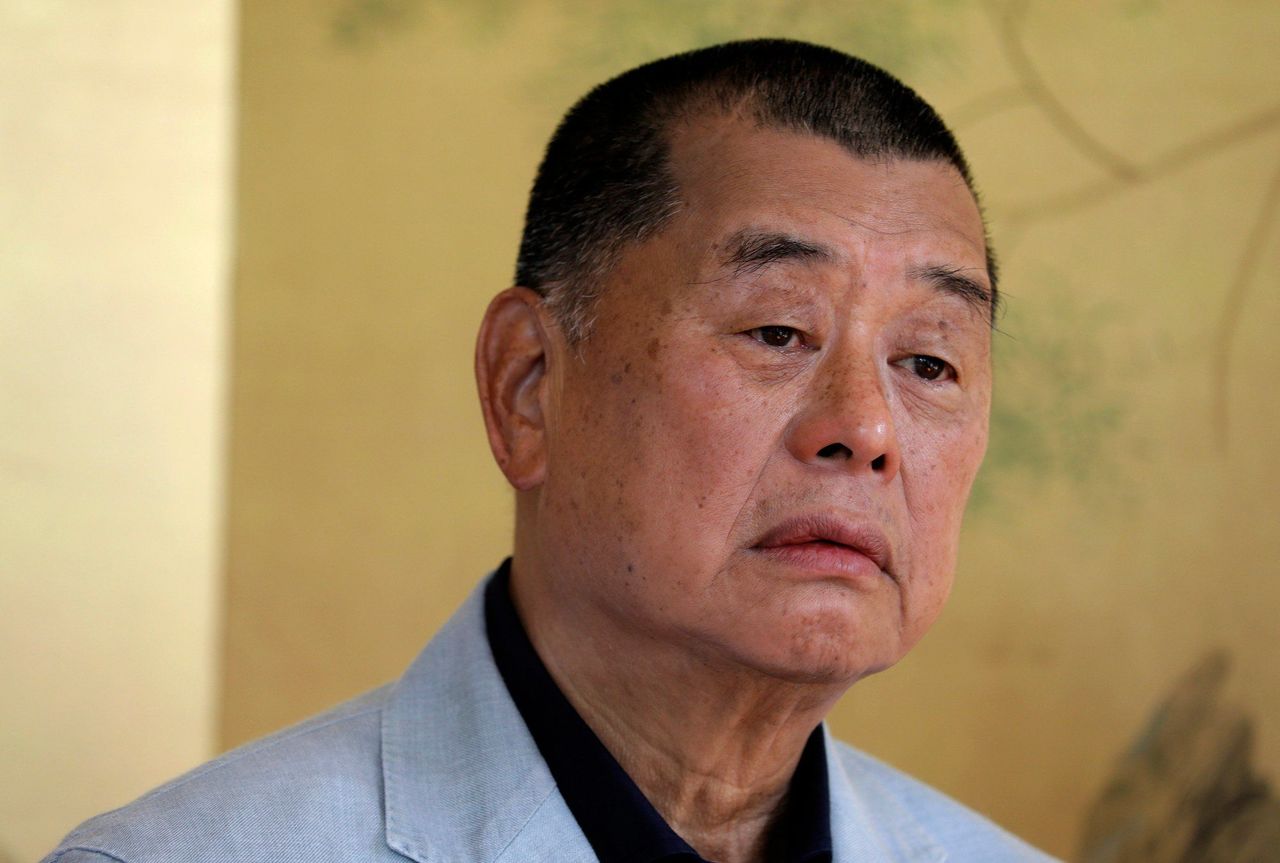 Media tycoon Jimmy Lai, 74, is arguing that the justice minister's decision to deny him a jury trial has deprived him of a right to a fair hearing.
Senior Counsel Eric Kwok Tung-ming, who acts for the trio of corporate defendants, said he would not support Lai's application.
Madam justices Esther Toh Lye-ping and Susana D'Almada Remedios, and Mr Justice Alex Lee Wan-tang, are expected to hear oral submissions on the stay application on December 1.
On July 30, Secretary for Justice Paul Lam Ting-kwok ordered a jury to be excluded from Lai's trial, citing the "involvement of foreign factors" and "protection of the personal safety of jurors and their family members". He also said a jury trial would entail a "real risk that the due administration of justice might be impaired".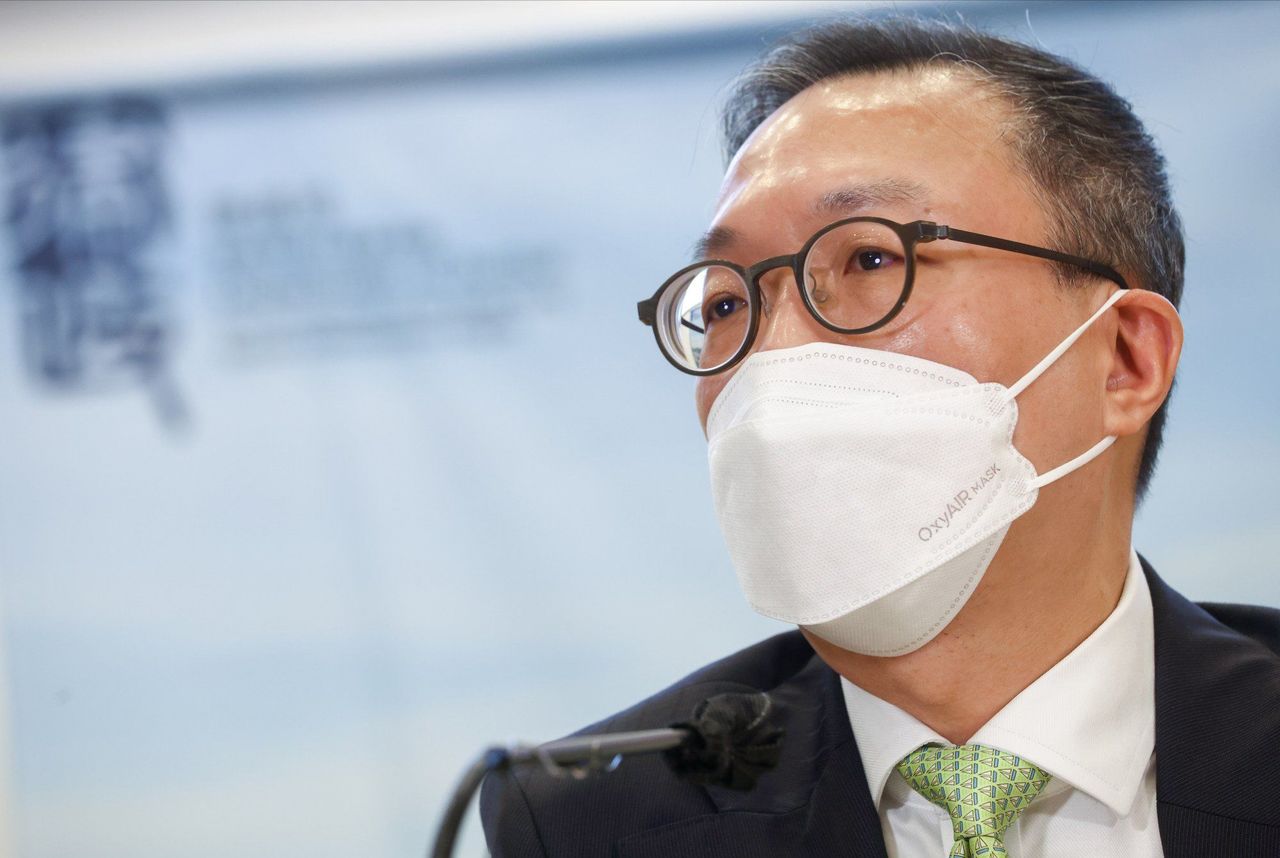 On July 30, Secretary for Justice Paul Lam ordered a jury be excluded from Lai's trial.

This was not the first time a decision to forgo a jury in a national security case has come under challenge. Restaurant worker Leon Tong Ying-kit, the first person convicted and sentenced under the new law, lost a bid to overturn such a ruling before his trial commenced in June last year.

At the time, the Court of Appeal ruled that prosecutors enjoyed an unfettered discretion in deciding whether to exclude members of the public from a national security case. The court, however, brushed over the larger dispute on whether defendants had a right to a jury trial.

Separately, Pang said there would be up to seven prosecution witnesses his team would need to cross-examine in detail during the trial, including ones involved in the alleged criminal plots and Apple Daily staff. He did not reveal their identities in open court.

Prosecutor Anthony Chau Tin-hang said his side would be calling Royston Chow Tat-kuen, then chief financial officer and chief operating officer at Apple Daily's parent company, Next Digital, to give evidence.

Chow earlier testified against his former boss in the latter's fraud trial, arising from the newspaper's improper use of office space, in exchange for prosecutors dropping the charge against him.

Director of Public Prosecutions Maggie Yang Mei-kei revealed after Lai's conviction that Chow would also be required to give evidence in the collusion trial before he would be let off the hook.