A Hong Kong truck driver accused of selling a tonne of gold bars for HK$340 million (US$44 million) was charged with two counts of money laundering on Thursday.

The 33-year-old suspect is said to have obtained the gold from unknown sources and sold it over a four-month period in 2016.

He is due to appear in Fanling Court next Tuesday to face the charges, according to a customs official.

Customs officers began investigating the case in 2016 after finding HK$340 million had allegedly been transferred into the bank accounts of the man's two shell companies in more than 60 transactions between July and November of that year, amounting to one every two days.

Senior Inspector Sandra Chan Suk-fung of Customs' syndicate crimes investigation bureau said the biggest amount involved in one transaction was US$1.7 million.

"The cash involved in each transaction was withdrawn within a short period or even on the same day of the deposit of the money" she said.

"The money deposited into his companies' bank accounts was not commensurate with his occupation and background."

According to the authority, the man had an average monthly income of HK$8,500.

Chan said the man was suspected of being involved in money-laundering activities as he failed to give legitimate reasons behind the huge amount of money deposited into the bank accounts of his two companies. He was arrested for money laundering in December 2017.

She said investigation showed the man sold 1 tonne of gold bars to a local bullion trading company for HK$340 million in 2016 and the money involved was then transferred into the bank accounts of his companies before being withdrawn.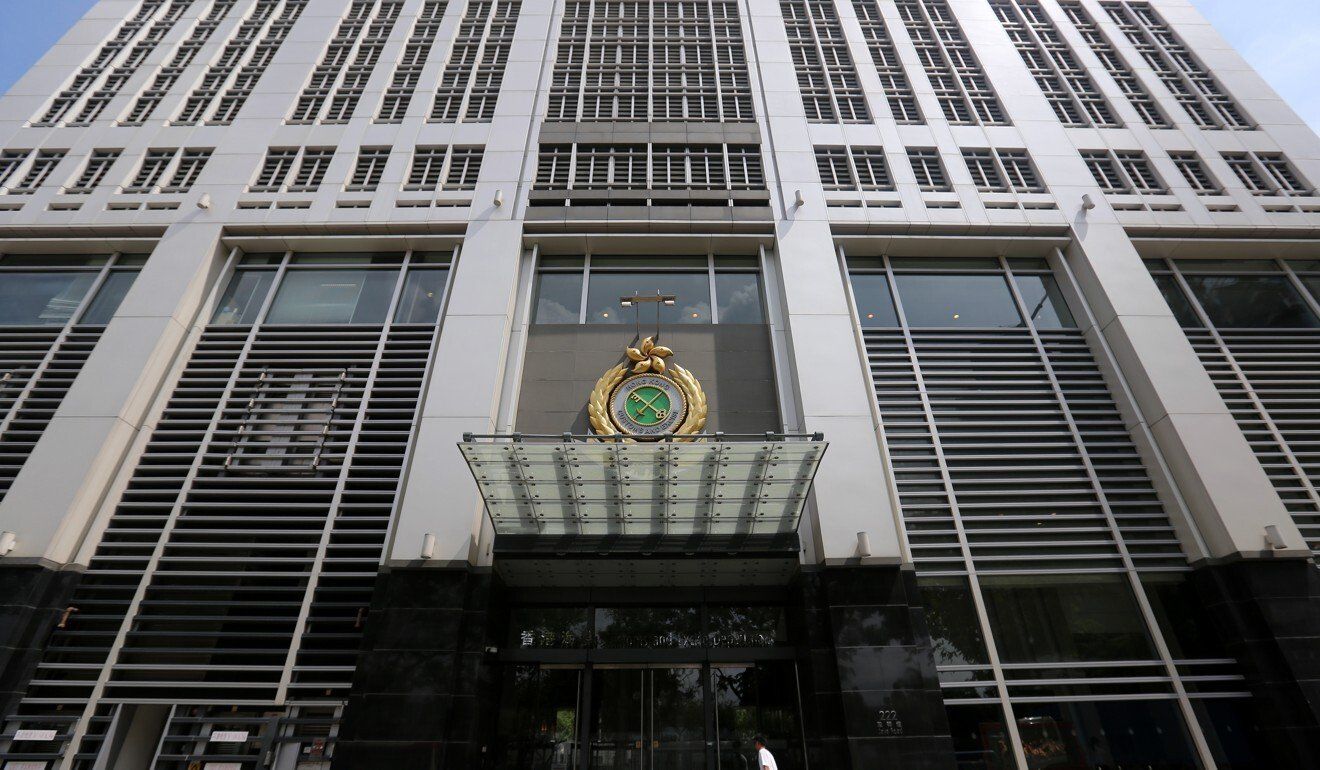 Customs headquarters in North Point.

Customs had sought legal advice from the Department of Justice before laying charges against the suspect, she said.

On Thursday, he was charged with two counts of money laundering when he responded to a request to visit the Customs and Excise Department's North Point headquarters.

Chan said customs officers would follow up related money-laundering activities and further arrests were possible.

In Hong Kong, money laundering carries a maximum penalty of 14 years in jail and a HK$5 million fine under Organised and Serious Crimes Ordinance.

The senior inspector said it was the first time a person involved in the sale of gold bars acquired from unknown sources was charged with money laundering.

Customs officers handled eight cases of gold smuggling with the seizure of HK$36 million worth of gold bars in 2020. In one case in 2019, HK$120,000 worth of gold was found.

In an operation code-named "Operation Melter" in 2020, officers seized HK$35 million worth of gold bars from six trucks when the vehicles arrived from mainland China and were intercepted for inspection at the Lok Ma Chau and Man Kam To border checkpoints between September 3 and 27.