The average monthly rainfall in July is 44.5mm, but on Monday Kew saw 47.8mm of rain in a 24-hour period. Residents were evacuated from their homes, train services were cancelled and cars were pictured submerged in water. The shocking amount of rain recorded made it the third wettest day on record, but some scientists have previously warned of that possibility.

Following a series of storms in the UK in 2019, the United Nations Environment Programme detailed how "floods are made more likely by the more extreme weather patterns caused by long-term global climate change".

Director of the programme Pascal Peduzzi, said: "While it is difficult to make a direct link between an individual extreme event and climate change, it is clear that we need to be prepared to face more intense and more frequent extreme hydro-meteorological events due to climate change."
Experts sent the warning after a study into climate change found that there is "high confidence" that this is an increasing trend in Europe.

And global warming is said to be central to that.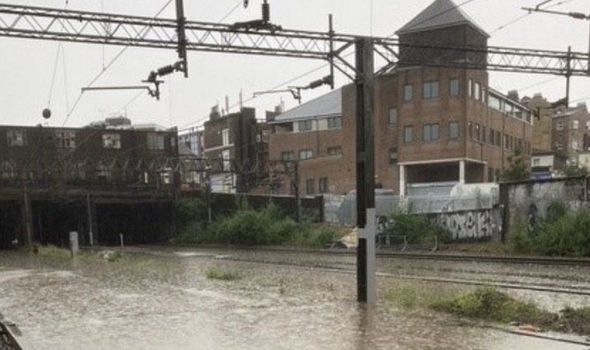 The rain sparked travel chaos in the capital

Their report found that higher temperatures "increase the possibility for evaporation and therefore cloud formation".

It added: "At higher temperatures, the air can hold more moisture content.

"This can lead to an increase in precipitation intensity, duration and/or frequency.

"For the North Atlantic region, research showed a potential for higher frequency of extreme hydro-meteorological events, such as heavy storms in winter, or prolonged drought in summer."

The experts warned that extreme flooding "will continue to be concentrated in regions where humans have built on floodplains or low-lying coastal regions".

But they added that as global warming increases, "the likelihood for more extreme weather events to occur, risks will expand beyond the high-risk areas known today".

The report called for much more action to be taken.

It said in 2020: "The reality is that this is the world we live in with 1.1C of warming.

"These records temperatures, record floods are not anomalous, they are the beginning of a new norm, and the new records will continue to be exceeded, year after year.

"What will things be like in a few decades when we hit 1.5C?

Climate change is said to be driving worse weather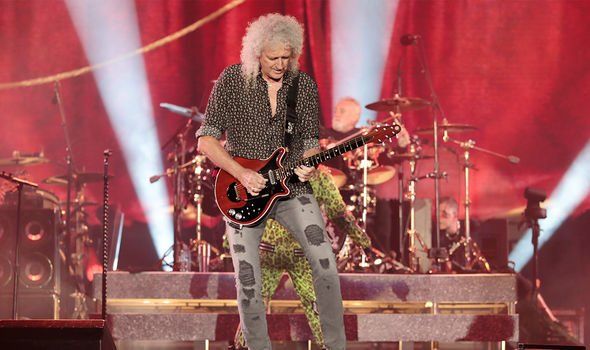 Queen's Brian May said he had been impacted

"As affected communities drain, dredge, dry out and count the cost of lost belongings, ruined homes and businesses, as people live with lingering damp, and new fears of future storms, it appears that much needs to be done to prepare ourselves to face our future reality."

Among those affected by this week's flooding was Queen guitarist Brian May, who lives in Kensington.

In a post on Instagram, he wrote: "The whole bottom floor had been inundated with a sewage overflow - which has covered our carpets, rugs and all kinds of precious (to us) things in a stinking sludge.

"It's disgusting, and actually quite heart-breaking.

"It feels like we have been invaded, desecrated."