An experienced diplomat seasoned in Sino-British relations and international terrorism has been named as London's new envoy in Hong Kong.

In a statement issued on Monday, the British Foreign, Commonwealth and Development Office said Brian Davidson had been appointed British consul general to Hong Kong and Macau, taking over from Andrew Heyn, who left his post in December and retired from the diplomatic service. Davidson will take up his appointment next month.

The appointment comes as London's relationship with Beijing and Hong Kong remains tense. The British National (Overseas) visa scheme was launched on January 31 in response to Beijing's imposition of a national security law on Hong Kong, one London said raised human rights concerns and constituted a "clear and serious breach" of the agreement under which the city was returned to China.

As of the end of March, the number of Hongkongers with BN(O) status seeking to take advantage of the scheme stood at 34,300, Home Office figures showed.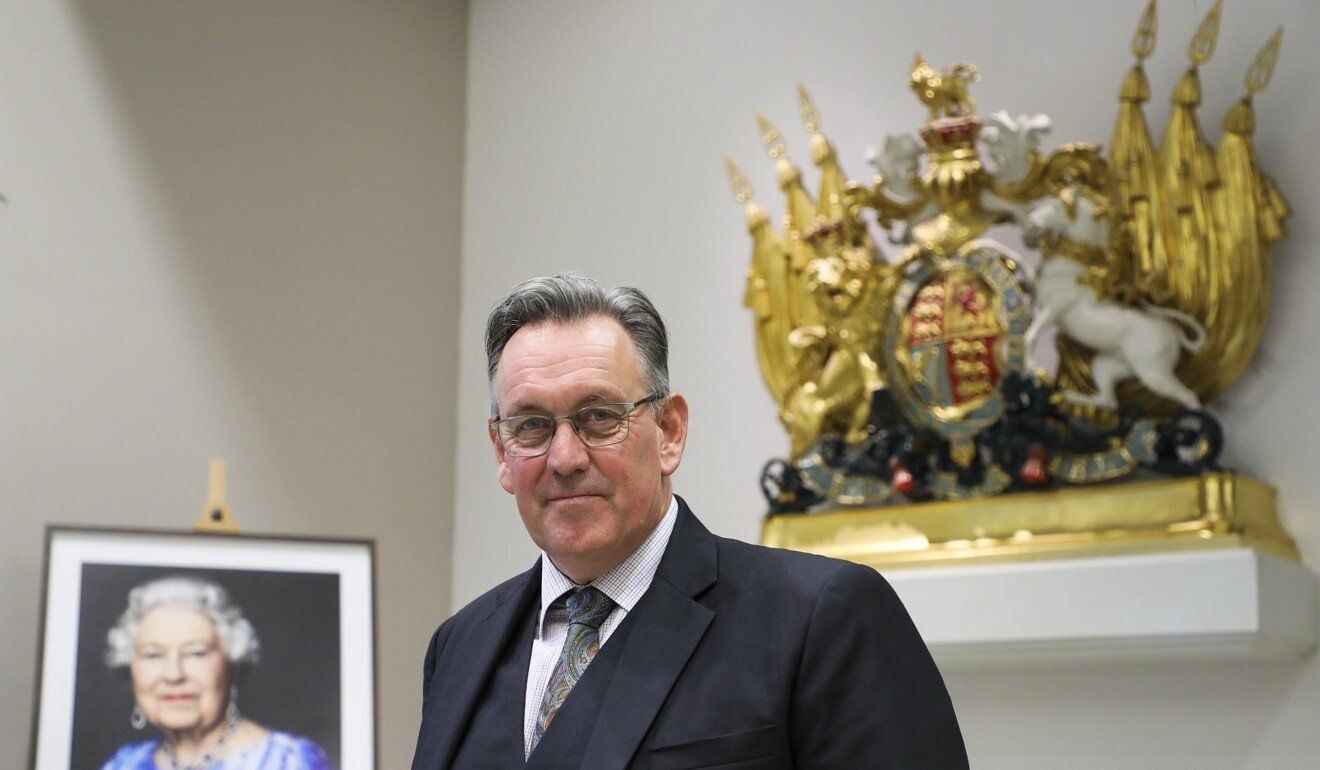 Brain Davidson is replacing Andrew Heyn, who left in December.

In a phone call with British Foreign Secretary Dominic Raab last month, Chinese Foreign Minister Wang Yi defended Beijing's political clampdown on Hong Kong as necessary to ensure the city's stability and its "one country, two systems" model of semi-autonomy, and repressive policies in Xinjiang
as a question of combating separatism and violence.

Raab underscored Britain's concerns over Hong Kong and Xinjiang and stressed that United Nations human rights experts should be given "unfettered access" to Xinjiang.

Davidson joined the British foreign office in 1985 and served in Beijing as second secretary from 1988 to 1992. He was the consul general in Guangzhou from 2006 to 2010, consul general in Shanghai from 2011 to 2015, before his most recent overseas posting as ambassador to Thailand.

He was also previously posted in Lithuania and Australia. While in Britain, Davidson worked for the Cabinet Office as an analyst on international terrorism and on secondment to International Financial Services London, as deputy chief executive.

Davidson married his husband, Scott Chang, in 2014 in one of the first same-sex marriages performed at the British embassy in Beijing. They have three children.

"I started my overseas career in Beijing in the late 80s and have had two further postings in China, so returning to Hong Kong as consul general very much feels like a role I've been working towards for much of my life," Davidson said.

"Scott and I are really excited about making Hong Kong our family home for the next few years."

Since Heyn left Hong Kong last December, his role was covered by his deputy, Tamsin Heath.