A one-day festival at the Ulster Folk Museum highlighting untold stories and experiences from rural LGBTQ+ communities.
The Bona Palooza festival, which started on Saturday, features historians, artists and storytellers with an insight into the countryside's relationship with gender and sexual minorities over the years.

Bona Palooza translates as "good gathering" with "bona" deriving from Polari - a centuries-old slang language used by some gay subcultures.

The one-day micro-festival at the County Down museum is billed as part of National Museums NI's wider commitment to inclusivity and diversity.

Thomas Wells, Creative Programmer at National Museums NI, said: "The Ulster Folk Museum represents a very particular time in the history of NI, this period was before decriminalisation. This would have been a very difficult time for gay men to be out and proud.

"The attitude of LGBTQ+ peoples in rural communities must have been incredibly isolating so it felt right to start conversations about LGBTQ+ experience at this site."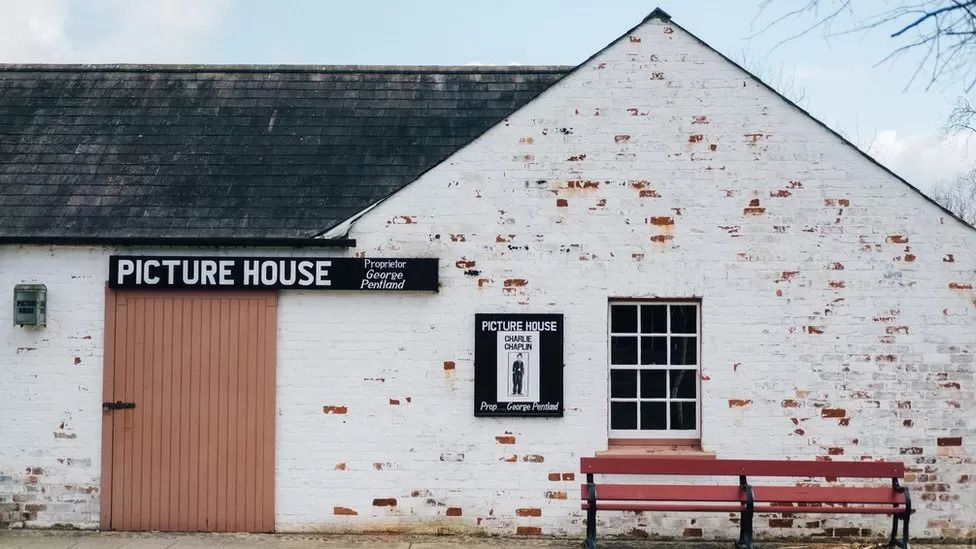 The micro-festival is to take place at Ulster Folk Museum, Cultra

Dr Maurice Casey, a research fellow at Queen's University Belfast, uses letters, photographs and genealogical sources to reconstruct the hidden histories of gay men and women in early 20th-Century Ulster.

Dr Casey said he was "delighted" to take part in the event which "offers the opportunity for members to share their experiences with people who may not know much about sexual and gender minorities living here".

"Rural Northern Ireland has always been home to people from the LGBTQ+ community, but sadly, over centuries we have been forgotten due to discrimination and even criminalisation.

"Many rural LGBTQ people could travel to places like Belfast, Dublin or London to find more tolerant social spaces. Yet the often close-knit nature of rural communities can also foster unexpected atmospheres of acceptance.

"It is important to acknowledge that, whether in the city or the country, male homosexual acts were criminalised until 1982 in Northern Ireland and until 1993 in the Republic of Ireland," he said.

"What really interests me are those important stories yet to be told about how people found small moments of acceptance and romance in eras we might initially consider as a dark time for LGBTQ people, such as the early 20th century.

"My talk will focus on a group of LGBTQ people with ties to rural Ulster who lived with remarkable openness from the 1890s to the 1920s."

Lily Kirkpatrick (left) and Gavin Arthur (right) lived with remarkable openness despite their ties to rural Ulster.

Among those featured is Lily Kirkpatrick, daughter of a Presbyterian minister from Crossgar, County Down, who met her great love, the writer Edith Ellis, in Cornwall in the 1890s.

Also included is Gavin Arthur, grandson of the US President Chester Arthur whose roots were in Cullybackey, Co. Antrim. Gavin Arthur came to Ireland in the 1920s in search of "a sexual and political revolution".

Arthur's story includes acting roles, astrology, interior design for Jacqueline Kennedy, involvement with Irish Republicanism and an affair with gay rights activist and socialist Edward Carpenter.

'Drastic change of attitude'

Research conducted by The Rainbow Project suggested LGBTQ+ people living in rural areas experienced poorer outcomes than those in urban areas.

The research found rural communities were less likely to access specialist services, more likely to experience depression and more likely to experience issues at school.

The charity said progress had been made in recent years with an increased number of LGBTQ+ people returning to rural life and localised Pride events demonstrating growing visibility and diversity in rural communities.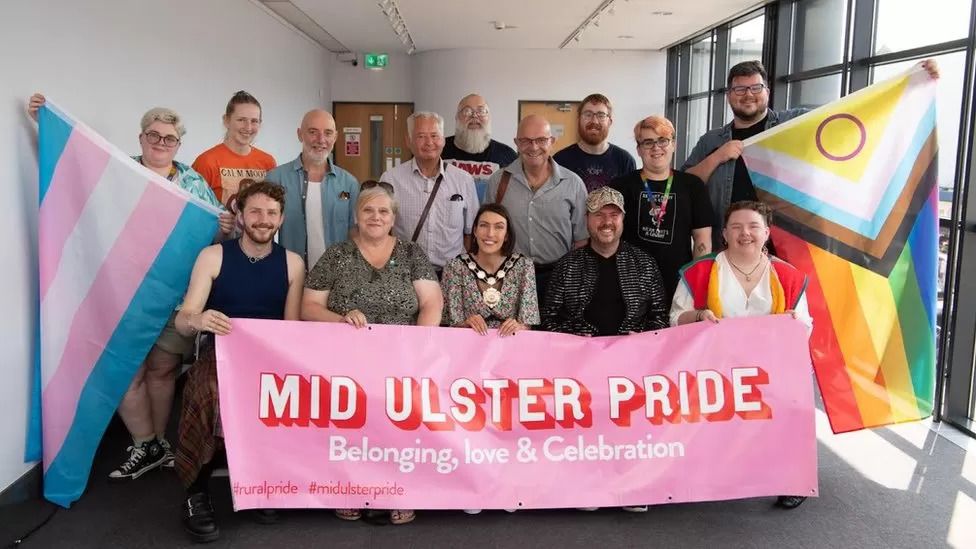 Mid Ulster Pride, based in Cookstown, Co. Tyrone, was established in 2019.
Jake Turkington from Mid Ulster Pride said this is partially due to increased digital connectivity.


"A decade ago, the conversation around LGBTQ+ identity was limited. Even those of us who were lucky enough to avoid sentiments of shame and vilification were trying to understand our identities as children and without support.

"State education failed most LGBTQ+ youth in the countryside, so we searched for connection and community online," they said.

"What can be perceived as a drastic change of attitude has taken place in many, if not all, towns across mid-Ulster as a result. Now more than ever, we see people realise that we have always been around and that we have never had a choice in who we are," they added.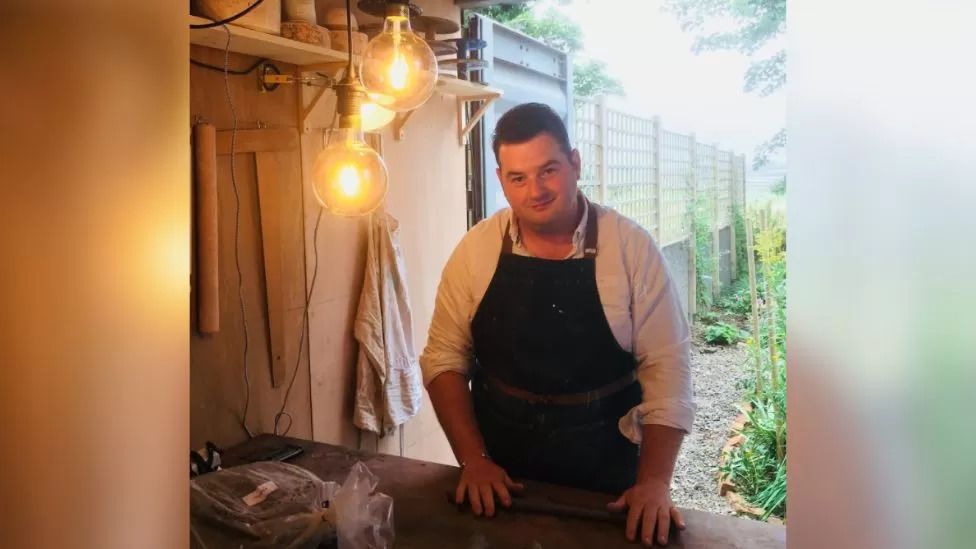 Peter Surginor is hosting a ceramics workshop at the event.

Peter Surginor, a ceramicist based in Killough, County Down, is hosting a workshop at the event. His work deals with masculine and feminine influences, presented in a different context.

"There's definitely change, there've always been gay people in the countryside, people now can live in a more open way," he said.

"I think that a lot of gay culture is centred around cities, when people came out they had to flee and leave... It's safer now, they're not being removed."

He says his family is "just like any other" as they undertake "normal, mundane tasks" within the community.

"Every week is not pride week... [Events like this] show people in the most ordinary way... That journey has to continue, there can always be a rollback of rights like we've seen in other places," he added.