Hong Kong universities – not just primary and secondary schools – should also be required to hold a flag-raising ceremony once a week, pro-establishment lawmakers said on Thursday, telling the government that "nowhere is above the law".

The calls from the legislators came as the city sought to strengthen its National Flag and National Emblem Ordinance in a bid to bring it in line with recent amendments from Beijing.

In October, China's top legislative body, the National People's Congress Standing Committee, passed a series of changes to the state version of the legislation, which has been included as an annex to Hong Kong's mini-constitution, the Basic Law, since the city's return to Chinese rule in 1997.

Among the amendments were requirements for schools to hold a flag-raising ceremony once a week and fly the national flag every day, except during holidays.

While the Hong Kong government said it would "suitably incorporate" the articles involving schools into local legislation, Undersecretary for Education Christine Choi Yuk-lin on Thursday did not give lawmakers a concrete answer as to whether universities would be included.

"We are still trying to clarify with the central government on this," Choi told the Legislative Council's constitutional affairs panel on Thursday.

The operation of universities was different from that of primary and secondary schools, Choi said, adding that the government had always encouraged tertiary institutions to display the national flags on campus.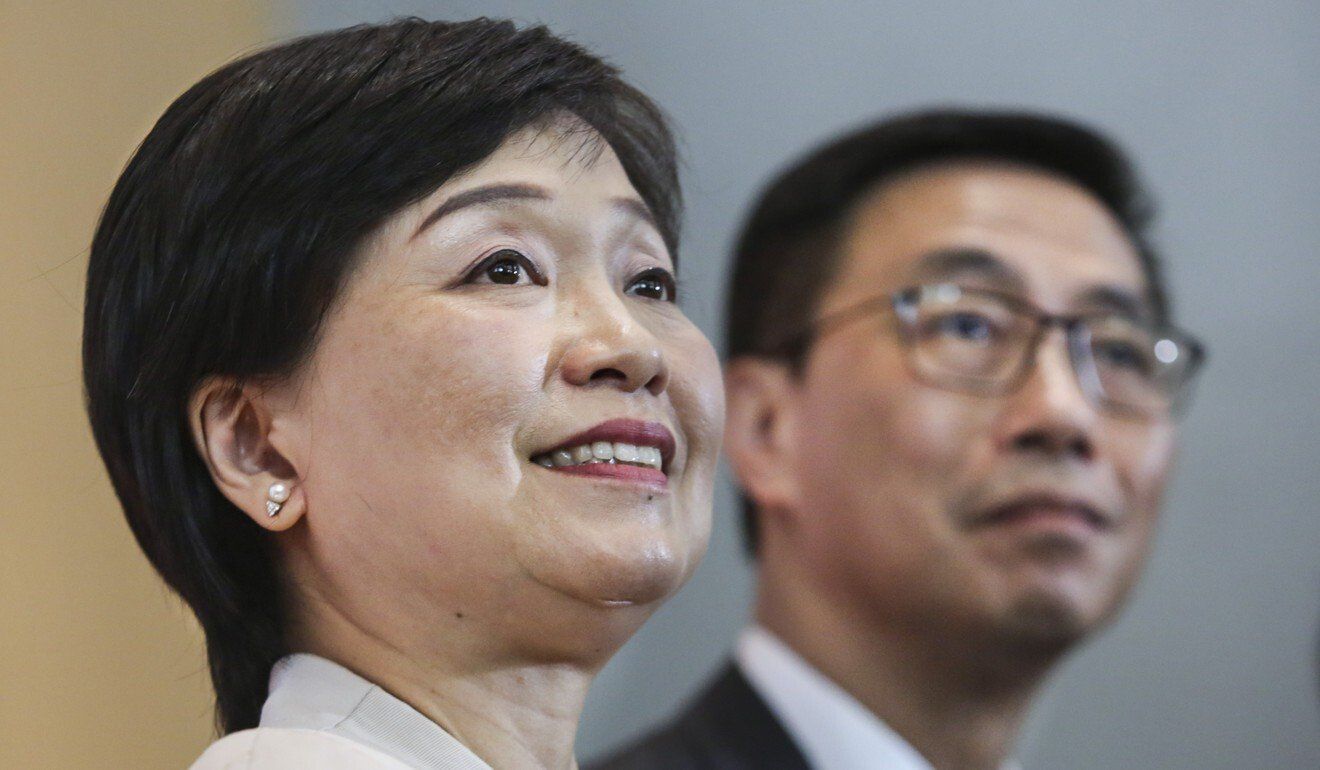 Undersecretary for Education Dr Christine Choi.

But Beijing-friendly lawmaker Alice Mak Mei-kuen, of the Federation of Trade Unions, said she was "surprised" by Choi's remarks, and urged the government to make its stance clear that universities should indeed be included.

Holden Chow Ho-ding, of the pro-establishment Democratic Alliance for the Betterment and Progress of Hong Kong, added: "Universities should not be exempted, as nowhere is above the law."

Some Hong Kong institutions of higher learning, most notably Chinese University and Polytechnic University, were turned into battlefields as anti-government protesters and police clashed at the height of 2019's social unrest.

Meanwhile, Equal Opportunities Commission chairman Ricky Chu Man-kin revealed in the same panel meeting that the equality watchdog would soon unveil proposals to address discrimination against mainlanders in Hong Kong, which he said had worsened amid the coronavirus pandemic.

Separately, in an interview with Xinhua, Wang Zhenmin, the former legal affairs director for Beijing's liaison office in the city, defended the precept of "patriots ruling Hong Kong" – which was recently reiterated by President Xi Jinping in a meeting with Chief Executive Carrie Lam Cheng Yuet-ngor – saying the idea was nothing new.

Wang said it was necessary to implement the principle as the current "unsound" system had posed a security threat to the city, as evidenced by the emergence of "radical" activists, whom he accused of rejecting the constitutional orders of both China and Hong Kong.