Hong Kong leader Carrie Lam Cheng Yuet-ngor will deliver a live-streamed lecture on the chief executive's constitutional role to 1,500 secondary school teachers later this month, though some educators have said the talk clashes with their afternoon classes.

The Education Bureau's Curriculum Development Institute on Tuesday said enrolment for the talk was already open, and would run until November 19. Each school can nominate up to eight teachers to attend, with priority given to those at the top of every list in the event of overbooking.

The webinar is scheduled to last from 2.45pm to 4.15pm on November 25, with 15 minutes set aside for registration, 45 for Lam's speech, and 30 for a question and answer session.

Lam first revealed her willingness to school local teachers on the constitutional status, powers and functions of her office during her policy address last month, positioning it as part of a wider plan to strengthen instruction relating to the Basic Law.

But two teachers told the Post they would not be signing up for the talk as it clashed with their schedules. One, who only gave her surname as Chan, questioned why the event was arranged at a time when most teachers were in the middle of class, and expressed scepticism about the educational value of the subject matter.

"It is useless to attend such a lesson, and I will not get anything that can benefit students," she said. "The time of the talk also clashes with my teaching lessons. I would need approval if I joined."

The Curriculum Development Institute, which regularly organises seminars and courses for educators, arranged Lam's lecture to boost teachers' knowledge in the new citizenship and social development subject, which was introduced in September to replace liberal studies.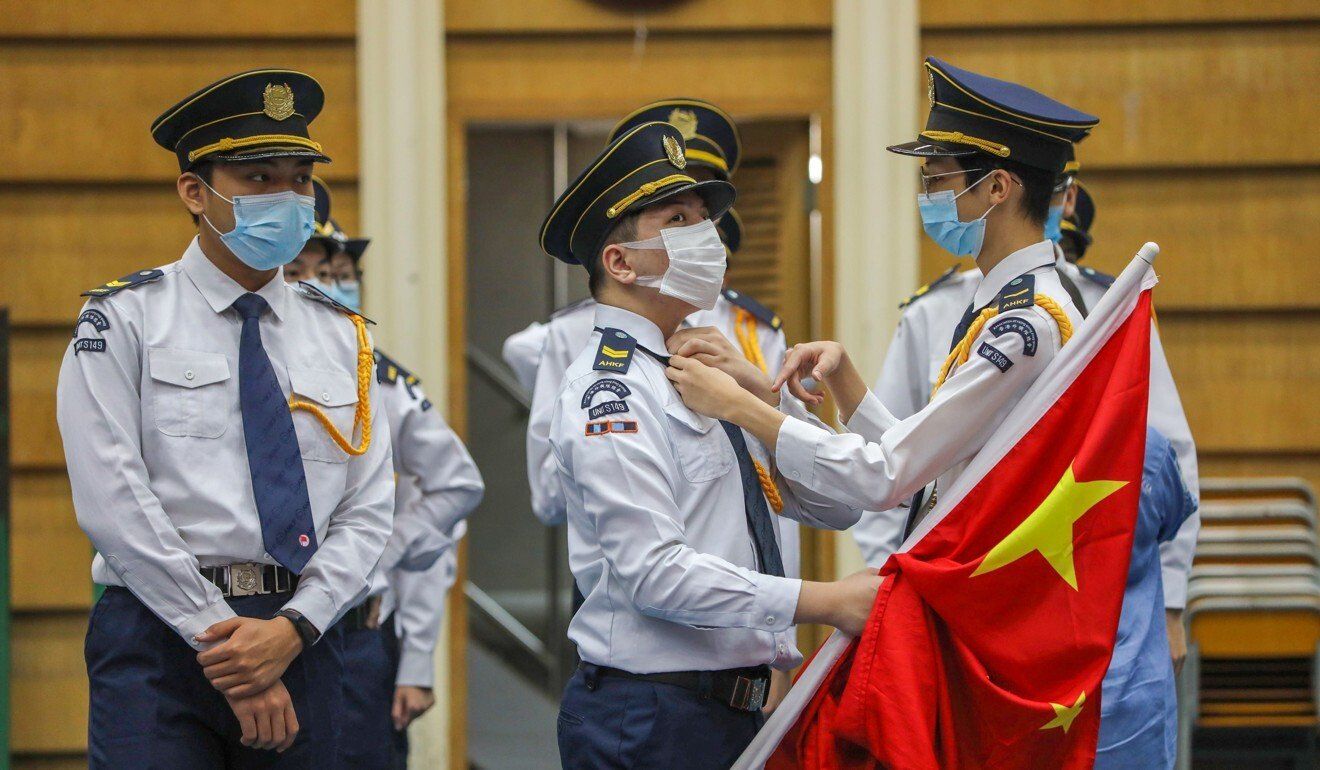 The new citizenship and social development subject, which replaced liberal studies, emphasises national security and patriotism.

The Education Bureau revamped the controversial liberal studies subject after pro-Beijing heavyweights blamed it for radicalising young people during the 2019 protests, and argued that some teaching materials were biased.

The new subject focuses instead on national security and identity, as well as lawfulness and patriotism. Its three key themes are Hong Kong under "one country, two systems", China's reform and opening-up, and the interconnectedness and interdependence of the contemporary world.

Dr Wong Ching-yung, principal of Scientia Secondary School, welcomed the coming lecture, saying it would give Lam an opportunity to clarify to teachers that there was no separation of powers under an executive-led system.

"This seminar shows how the government attaches great importance to the new subject of citizenship and social development," he said.