Hong Kong's justice minister on Saturday hit back at unspecified media reports that she said were prejudiced in their characterisation of prosecutors' recent efforts to secure tougher sentences for those convicted of crimes relating to 2019's social unrest.

In a blog post, Secretary for Justice Teresa Cheng Yeuk-wah accused the reports of "repeatedly [resorting] to biased language" when covering prosecutors' appeals and sentencing reviews against protesters.

"Some media, without regard to the grounds put forward by the Department of Justice at the hearings and the reasons for the decisions set out in the courts' judgments, used biased expressions that fail to reflect the facts in an objective manner," she said.

"I don't agree to this approach and have to stress that the [department] has all along strived to ensure the proper conduct of its prosecutions," she added, insisting that prosecutors adhered to "the highest of professional standards".

Last year, the justice department lodged 17 applications to review sentencing in cases involving protesters, she said. Out of the 12 that had been decided, the court ruled in favour of prosecutors in all but one.

The justice department has not responded to an inquiry from the Post regarding which news reports it was referring to, but pro-Beijing outlet Wen Wei Po pointed the finger at the tabloid-style paper Apple Daily's coverage of a case heard at the Court of Appeal on Friday.

Prosecutors were seeking a tougher sentence for a 15-year-old defendant who had been handed a three-year probation order by a lower court after pleading guilty to hurling a petrol bomb at police officers' quarters in Chai Wan two years ago. The appeal court granted the request, citing the seriousness of the case, and sent the teenager to a training centre instead despite his diagnosis of Asperger's syndrome.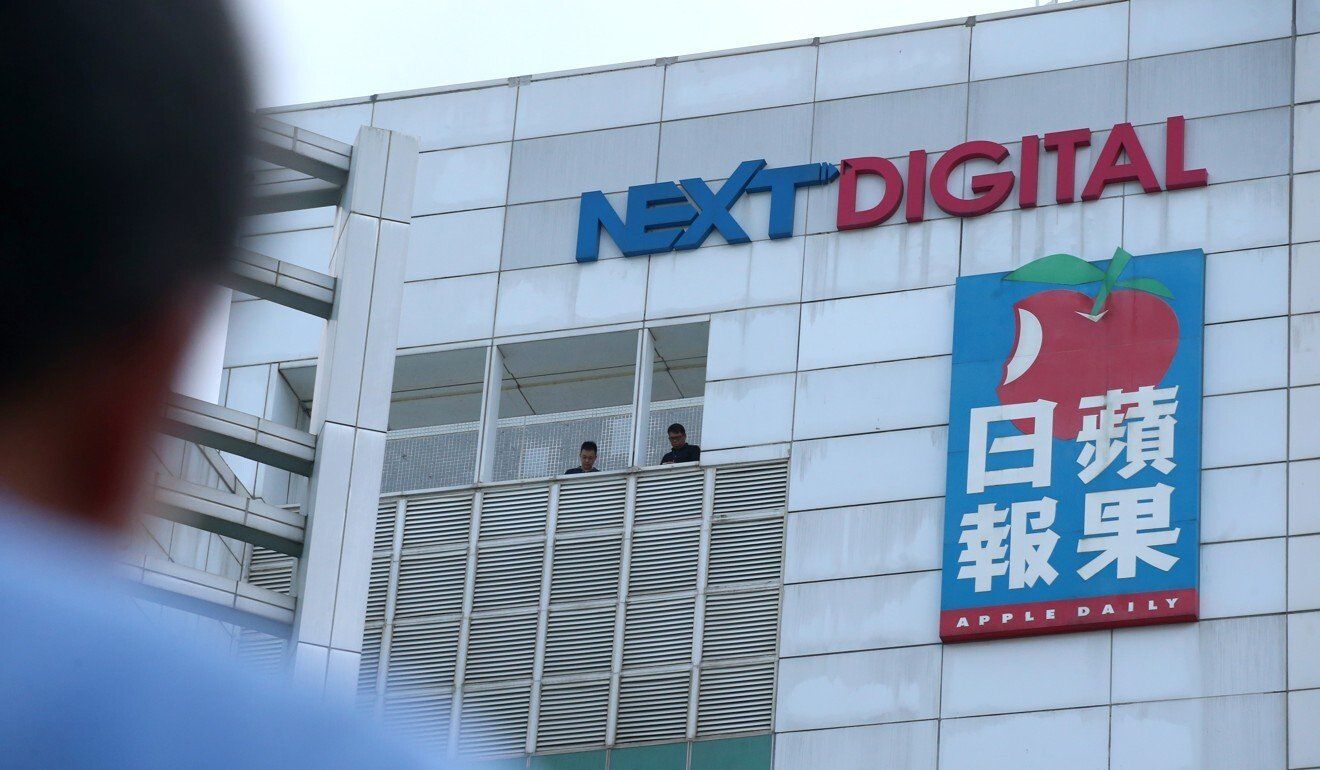 The offices of Apple Daily, which a pro-Beijing paper has accused of bias in its coverage of recent appeal in a case involving a teenage protesters.

In its story, Wen Wei Po criticised Apple Daily for failing to state in its report that the appeal judges had ruled that the original sentencing magistrate had erred in principle, and accused it of focusing instead on prosecutors' criticisms that the defendant lacked sympathy.

But an examination by the Post found that the element of the appeal court's ruling alluded to by Wen Wei Po was also missing in other newspapers' reports, and that in fact, Apple Daily and other outlets had not attributed the criticisms of the defendant to prosecutors, but to one of the judges, who was citing a report.

A follow-up report in Apple Daily on Saturday, however, did describe the Department of Justice as being "in for a kill" in the headline.

In a commentary on Saturday, the Communist Party mouthpiece People's Daily called Apple Daily "a poison-spreading machine" that was "relying on fabricated and misleading news to create social fear".

Cheng, meanwhile, maintained in her blog post that her department had a duty to provide accurate and comprehensive legal information to assist judges in determining cases.

She said her department would only move to challenge judges' sentencing after considering their reasons, and would only seek to appeal against an acquittal when it found such a verdict was tainted by an error or could not have been reached by any other reasonable court.

But Hong Kong Journalists Association chairman Chris Yeung Kin-hing took issue with the vagueness of Cheng's remarks on the media.

"This may give the public a perception that media reports on sentencing review are generally biased," he said, adding that the justice minister should focus on matters of law, rather than commenting on media reports and their angles like a politician.