However, Alito did not direct election officials to stop counting the ballots, as the Republicans had also sought. He called for a response from state officials by Saturday afternoon.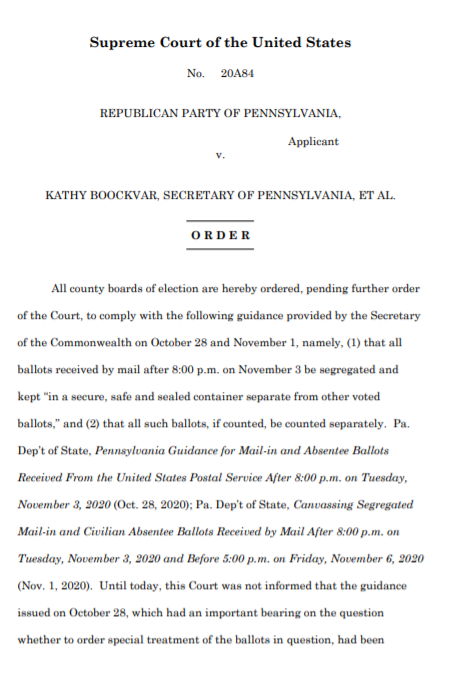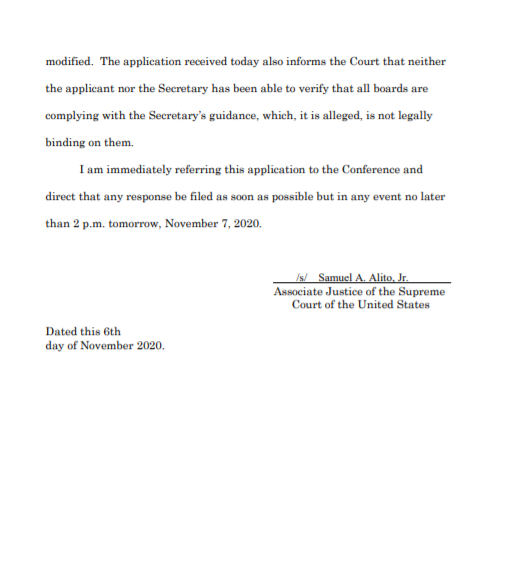 Even if the high court were to ultimately side with Republicans, the impact would likely be muted: Pennsylvania officials said they are already setting aside the small number of mail ballots that have arrived since Tuesday.
But the move was part of a broader scramble in the courts by President Trump's campaign and other Republican figures as Biden improved his lead in Pennsylvania, Georgia and Nevada.